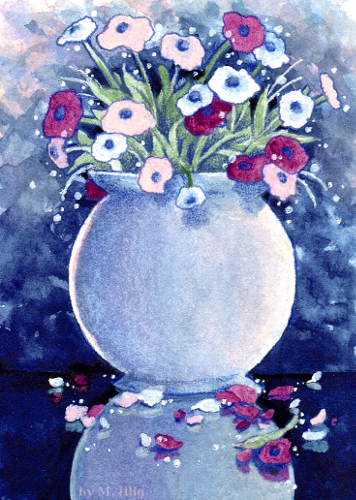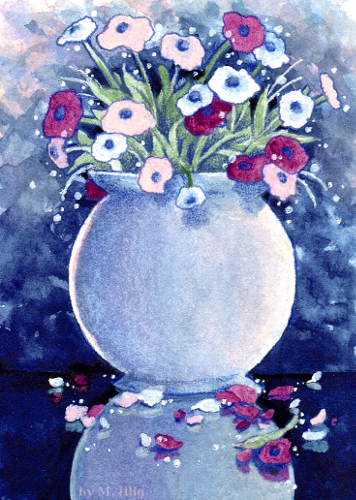 Watch
Hi there.

Haha, I know, they're not exactely anemone flowers. But I kind of had them in my mind, when I drew this.
This picture is an ACEO card, so the original size is 2.5*3.5 inches.
Done with water colors and colored pencils.
I'm selling this card for 16$ plus shipment, payment per Paypal. Send me a note for the details, if you're interested.
To everyone else - thanks for watching and comments.