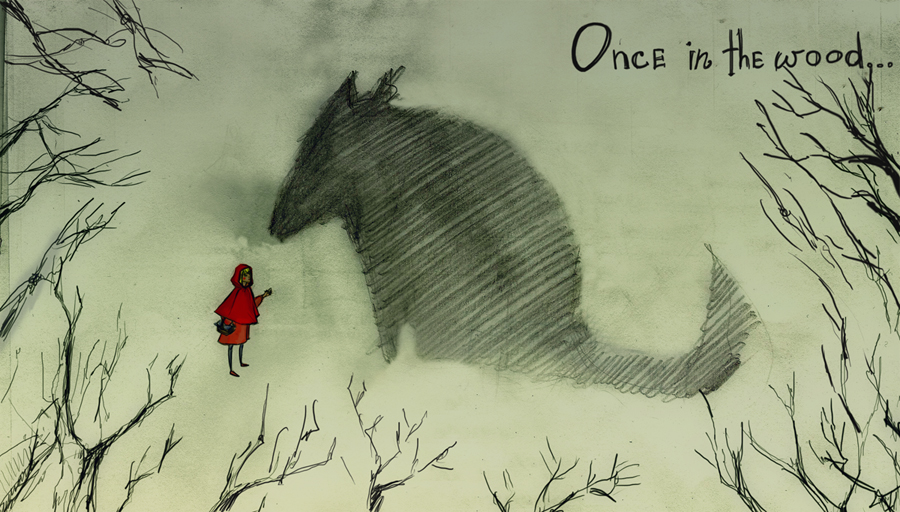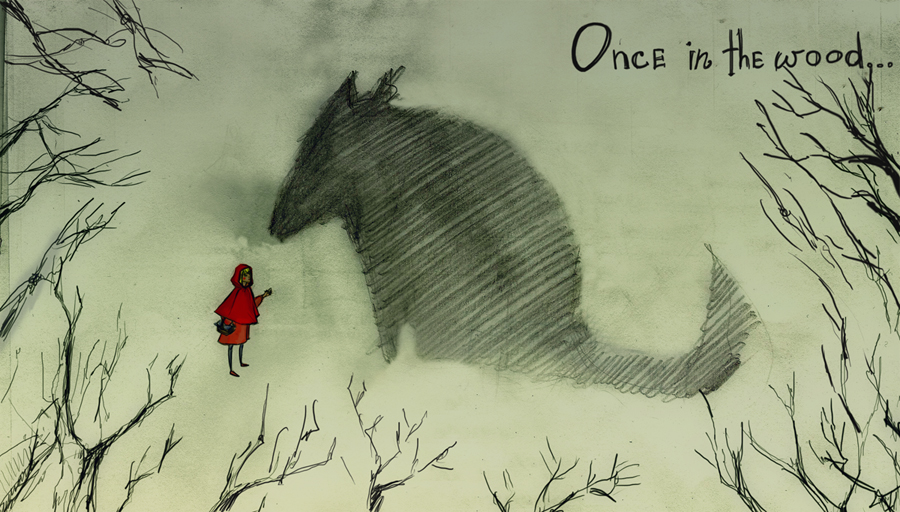 Little Red Riding Hood and big wolf.

I like the way how big bad wolf (and it is really damn big wolf) sits there like a cute doggie and listens to the girl

Just like:
LRRH: "I told you to stay at home. What are you doing there? Did you escape again? Didn't I tell you there are hunters out there?"
BBW: "Sorry. I felt so lonely. Can I have a cookie now? Or two?"
Reply

I love the composition and execution of this artwork.

Reply

Oh, I love it! The sketchyness and the simplicity and the fact Red is the only thing in color, it's just absolutely lovely.
Reply