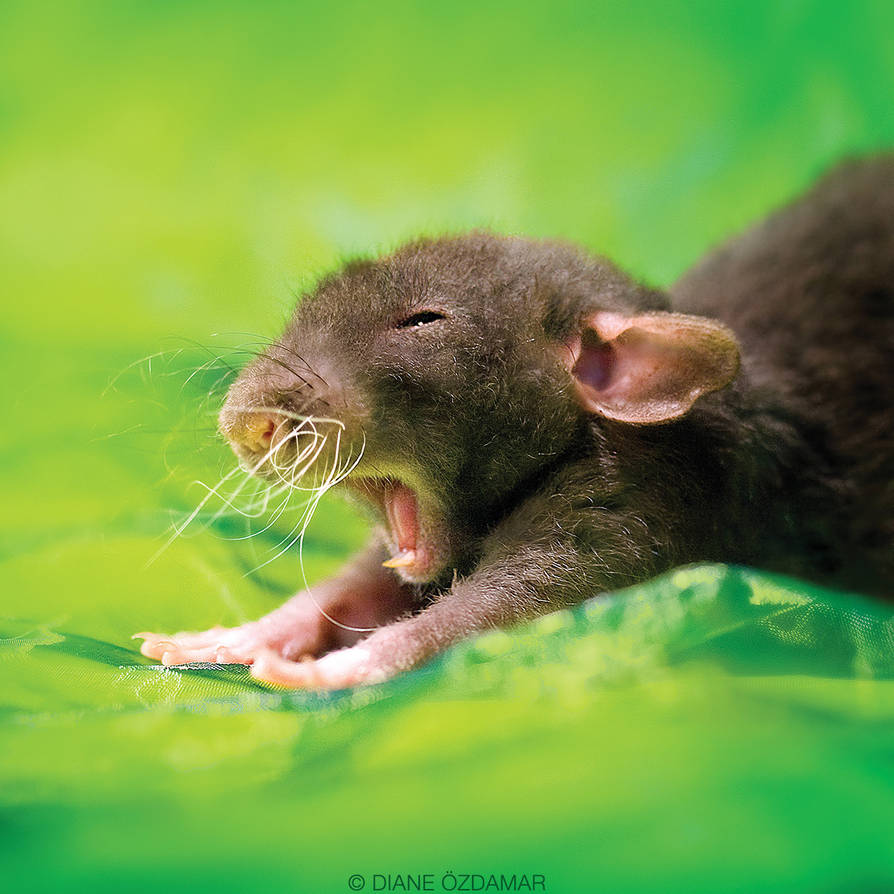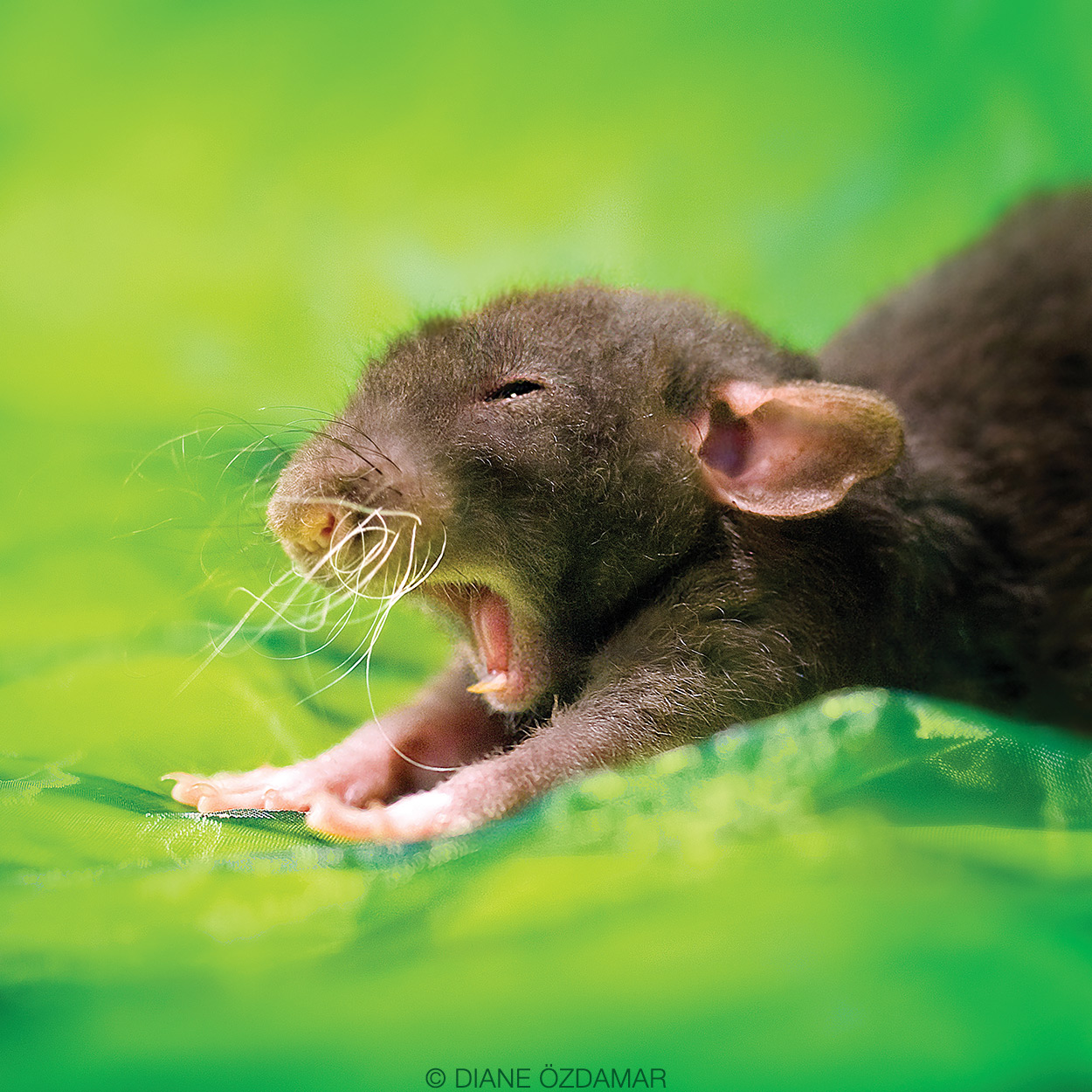 Watch
This picture is featured in my rat photography book Fancy Rats - Portraits and Stories published by Amherst Media









WANT TO KNOW MORE ABOUT RATS?






READ MY F.A.Q. (handling, care, behavior, etc...)

________________________
My cute little baby rattie boy yawning


Arkanys, black irish dumbo rex rat, born April the 16th 2010.
He is the sweetest baby rat, the most cuddly, licky, playful and loving boy I've ever had (he can sleep on my boyfriend and I for hours then licks our hands when he wakes up, always asks for cuddles and adores to play with us).
I have always wanted to adopt black or agouti rats but I had never had the opportunity to adopt one as I do not chose my rescue ratties colors/coat/ear shape at all, I just take them home the way they are. Since Ægir is always asking for rattie friends to play, I thought it would be great to adopt young rats for once (my old ones are not playful enough).
Arkanys comes from an unwanted litter from a rescue doe, Harley, who had been abandonned by her previous owner. The foster family who rescued her didn't seem to know males and female rats shouldn't play on the same area together and the girl who adopted Harley soon discovered that she was pregnant...
I saw a video showing Harley's pups and my boyfriend and I just melt when we saw Arkanys cute little nose and white socks... So we adopted him and I must say this rattie is the cutest thingie ever and I can't believe such a small rat has so much love to give

Canon EOS 350D
Canon EF-S 60mm macro lens
Philips Living Colors lamp
________________________

YOU MIGHT ALSO LIKE :

:thumb180722631: :thumb184142284: :thumb183021109: :thumb187186116: :thumb184449397: :thumb197417616:

SEE MORE IN MY GALLERY

I think this picture is just adorable

i want one of these in my house. the picture is realy nice i like all the detail and the 'action shot' is realy affective. also think the animaL in the picture is in the perfect position to see the detail and the beauty in its fur and the baby pink in its little hands.

on the animal it has the cutest ears and the photo that has been taken is one of those things were its irisistable to just say 'aww'. your amazing photography will make anyone jelous because this picture is amazing to just sit and stare at.
~a great pic~
The Artist thought this was FAIR
113 out of 118 deviants thought this was fair.
Your emotions in your photos are improving. This rat looks like it has had a long day and just totally fatigued. I am not quite sure the neon colors was the best choice here again considering that the subject is so dull // dark ... I say this only because I believe to some degree it distracts from the focal point of this piece but it does brighten up the photo nevertheless. Another thing I'd like to mention is that I believe it would also be better if you try to tone down the
sharpness
of the photo. Your photos actually. A little softness//mainly smoothness is good so try that the next time and see how it looks.
Again, keep it up!

The Artist thought this was FAIR
116 out of 183 deviants thought this was fair.