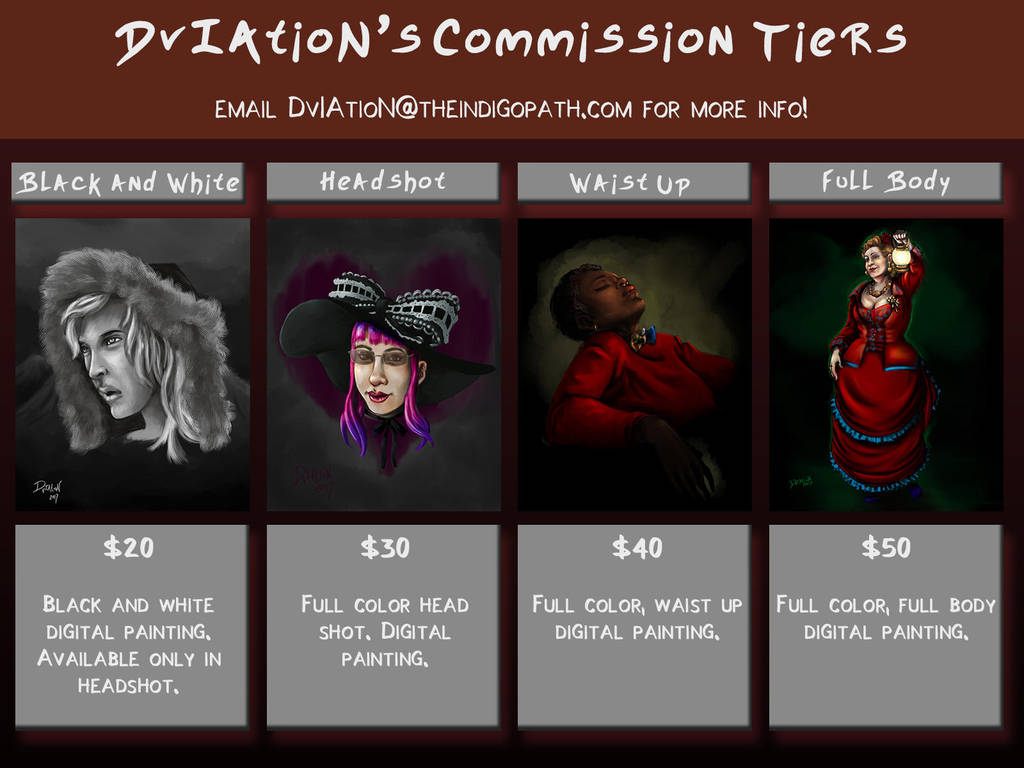 Hey, everyone! My commissions are finally opened. Portrait commissions include, but are not limited to, selfies, friends, family,original characters, and pets. NSFW is welcomed as well.

Your commission price includes:

one work-in-progress sketch you'll approve

two week work time. You will be notified BEFORE submitting payment if work will taking longer than 2 weeks.

High Resolution digital file (printable up to 8x10)
You can add the following for a fee:
Extra person $15
Digital Print $10 plus shipping
Expedited work (case by case)
Commission work is for non-commercial use ONLY. You may not resell the artwork in any portion itself or on another item.

Please contact me for information on any art you need for your business or brand.
I retain all rights to the commissioned work. While I will never sell your image in whole to another person portions of the image may be reused in future work.

E-mail the address in the flyer or message me here for any other questions.