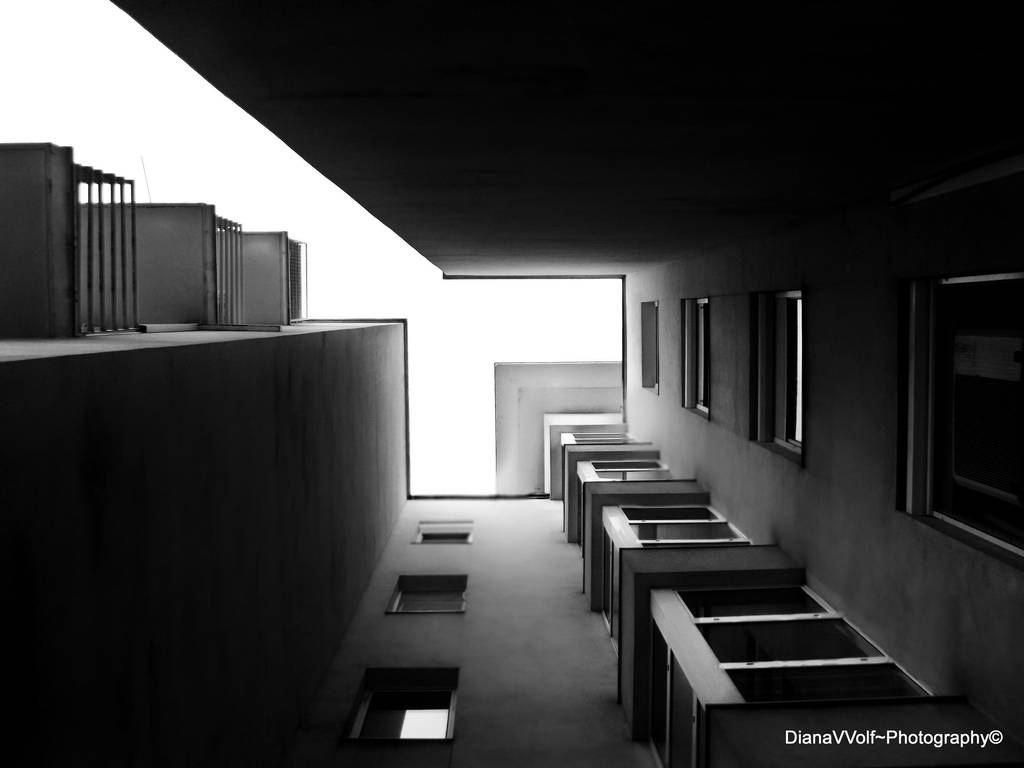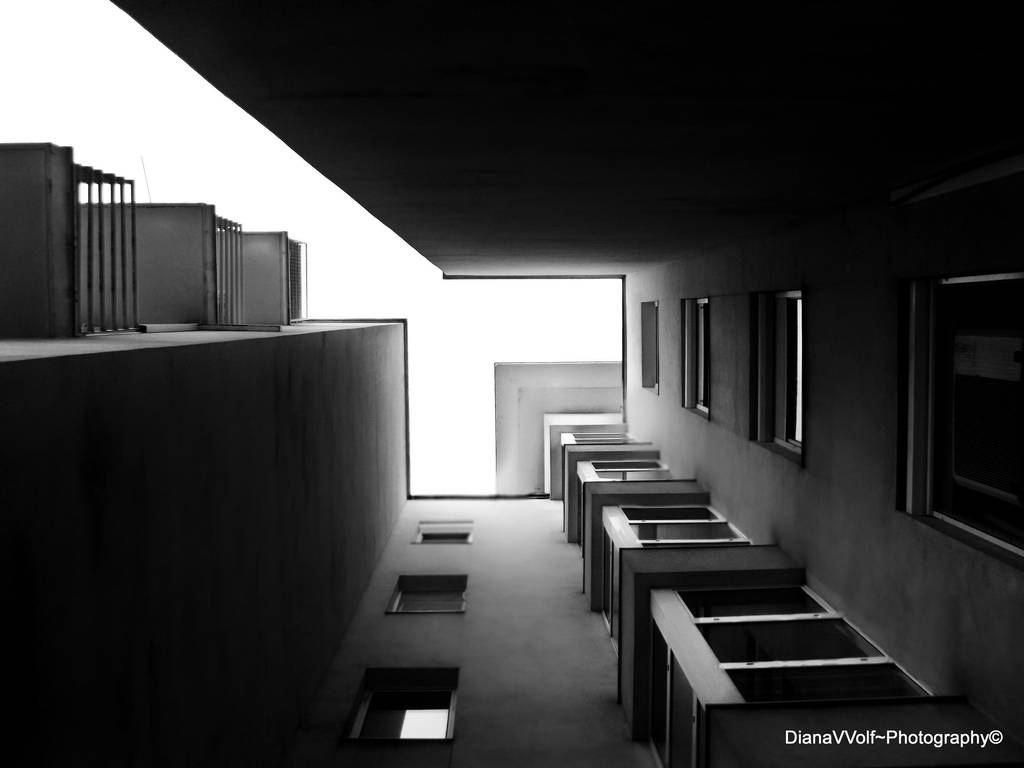 Watch
I think and hope this piece of art of mine will be on an exhibition in February, in the local Community House

Hope you'll like it

I find the use of lines here very well handled both as framing guides and as leading lines. I like how the rows of the windows converge towards the lighter part of the frame, drawing the focus to the centre.
Now comes the part that is kind of conflicting for me. While the eye gets drawn to the centre from the bottom of the frame both by the leading lines as well as the tonal change from dark to light, the break in the frame in the upper left third intersection also draws the eye towards it and leads it out of the picture. Due to the vignetting my gaze tends to bounce back towards that bright spot.
What I would suggest is to rotate this image 90deg counter clockwise so that that bright shaft of light originates from the bottom left corner of the photo. This way this and all the well-aligned windows lead and make the gaze converge towards the centre of the image where it rests

The Artist thought this was FAIR
2 out of 2 deviants thought this was fair.