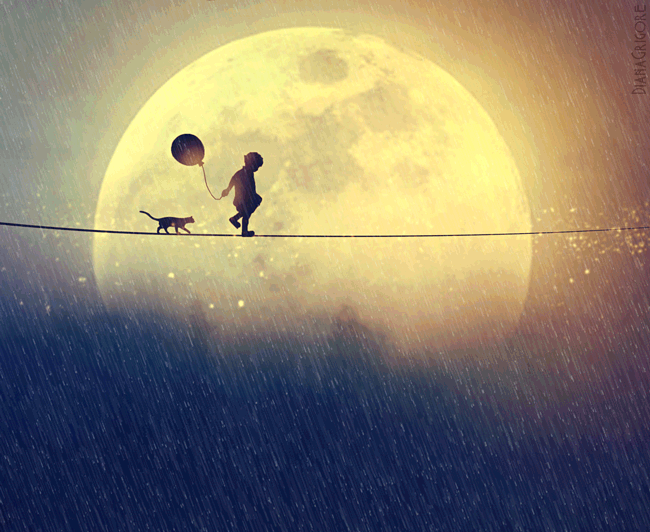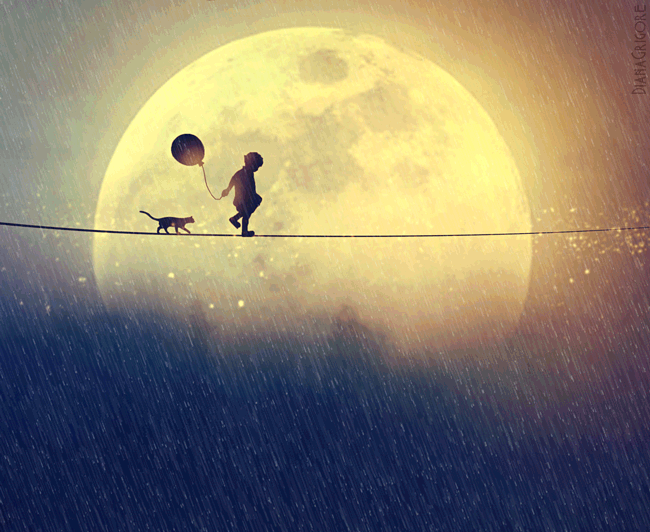 Watch
Supermoon in Wonderland
A supermoon is the coincidence of a full moon (or a new moon) with the closest approach the Moon makes to the Earth on its elliptical orbit, or perigee.

Brushes: xcassiex24.deviantart.com/art/... and s3vendays.deviantart.com/art/S...


Special thanks to

for reminding me two days ago about the huge moon happening this weekend.




Were you guys able to see it?
P.S. Depending on your internet connection, it can load pretty fast or pretty slow. So have a little patience.

UPDATE: Thank you!

Follow me on

for more
This is an absolute joy. What a fantastic image. I love the way the cat follows the boy, who is still holding his balloon. It is reminiscent of E H Shepherd's illustrations of Winnie the Pooh.

The moon has a beautiful aura and the addition of the rain adds a melancholy mood, which doesn't seem to have any effect on the boy and his cat.

Wonderful detail of the moons surface and having the rain move makes the image seem alive. A tru super moon on a rainy night. Are the boy and the cat walking on a rope, or a swing bridge?
The Artist thought this was FAIR
49 out of 50 deviants thought this was fair.