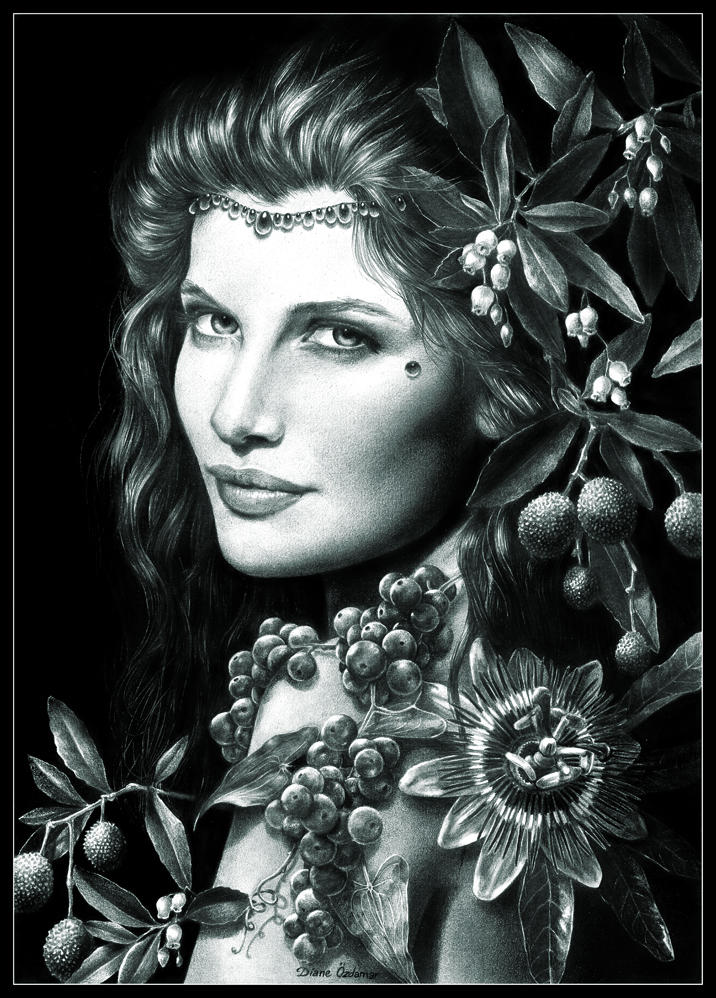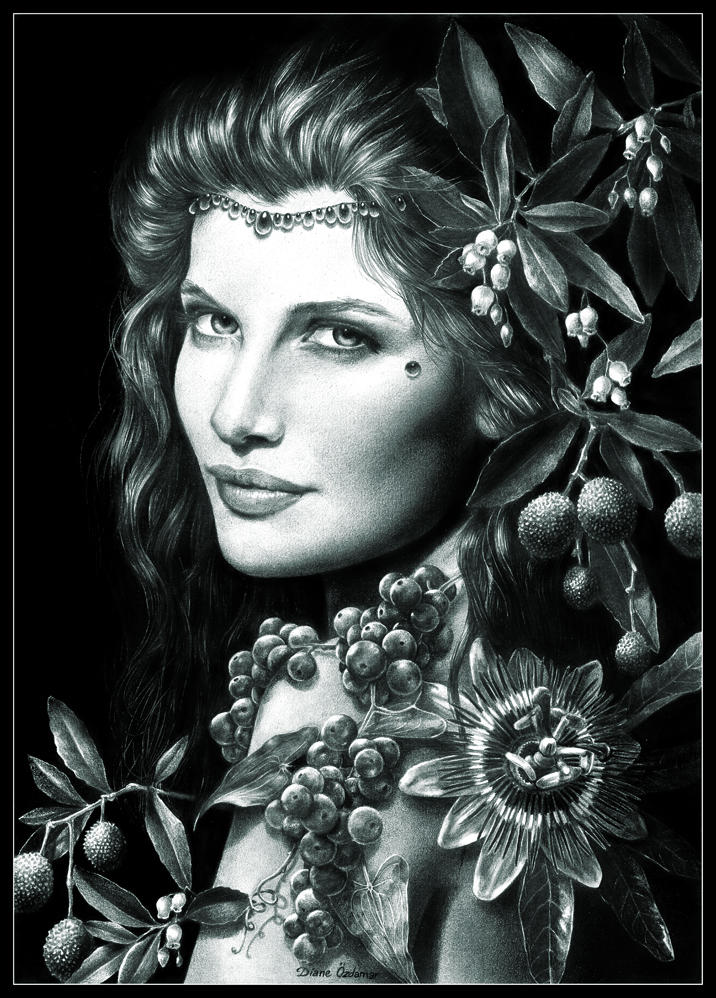 Watch
Happy new year to every one

This drawing represents Nature.... not much to say about it

I just wanted to do a detailed work with pencil. The model is Laetitia Casta, a French model and actress.
HB and 4B pencils on A4 paper
20 hours approx.
Contrast adjusted in Photoshop CS because of the bad scan.
Done listening to Depeche Mode "Playing the Angel" and Within Temptation "Mother Earth"

Reference used for the face :
[link]
References for the flowers (only for the shape of leaves and fruits, I've not copied the photos):
[link]
[link]
[link]
Closeups :
[link]
WIP :
[link]
I hope you'll like it


THIS IMAGE IS ©DIANE ÖZDAMAR. DO NOT USE ANYWHERE WITHOUT MY WRITTEN CONSENT. ASK FIRST !