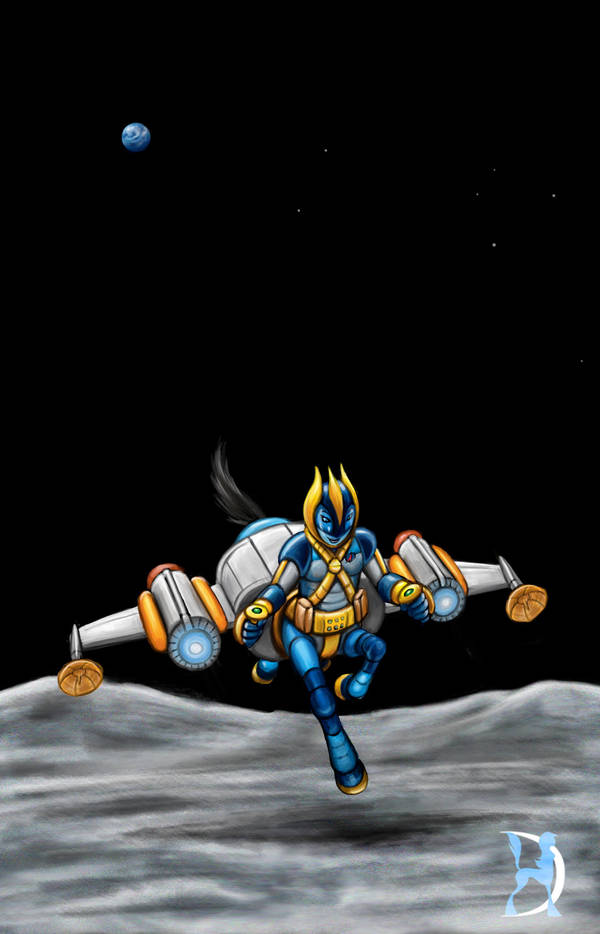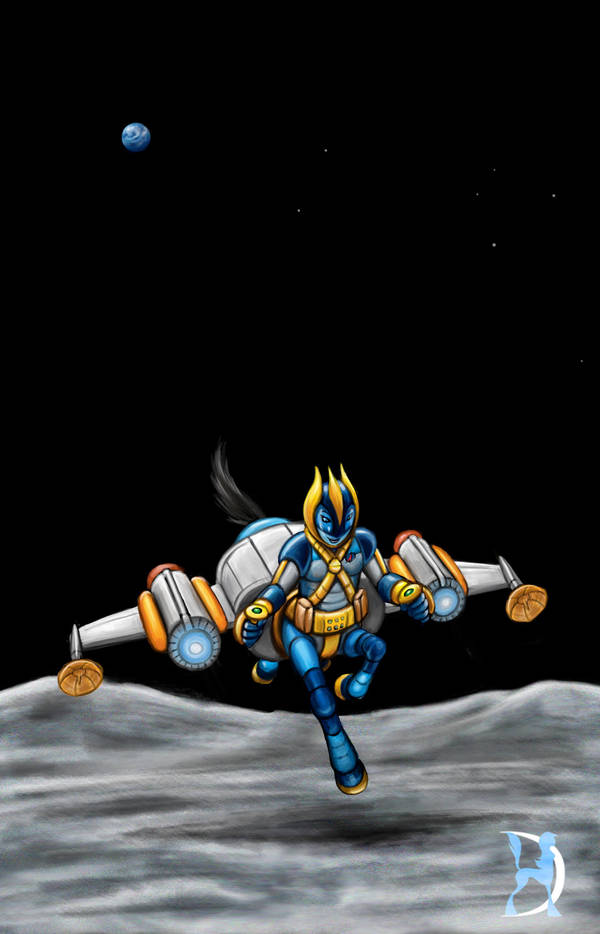 Watch
While I was watching the launch via NASA TV they kept mentioning the Centaur... "fueling up the centaur... centaur is ready... go centaur... the centaur is deployed... the centaur this and that." You can hear it in the first few seconds and near the end of yesterday's launch here:
www.youtube.com/watch?v=j-5t4d…
I'm like wha? The Centaur
www.nasa.gov/centers/glenn/abo…
is a rocket used in the second stage... it takes over when the earth barrier is broken through and goes the rest of the way. It has been a part of the space program since 1957, a year before NASA was created. They call it America's Workhorse in Space.
It is so ironic... that I've painted those flying centaurs unaware of this fact.
For this mission the Centaur will do two things... deliver the LRO to the moon and help the LCROSS smash into the moon so we can see if there is ice on the moon. Finding sources of water will be crucial if people are to live and work there. I've been getting updates of its progress via their Twitter channels. It will reach the moon on Tuesday.
Why the excitement? Watch this
www.youtube.com/watch?v=C5324I…
and this
www.youtube.com/watch?v=X-h3TI…
They play out like movie trailers... but what makes it even better is that it is real and happening right now!
8 hours of work... sketch, scan, clean up and paint. The drawing
ditroi.deviantart.com/art/Luna…

I really like your spacefaring centaurs! It's so cool, something from fantasy gone sci-fi. And you have the skills to pull it off expertly.
Reply

Reply

very interesting concept. If only humans had the space to strap a warp drive to.
Reply

LOL yeah... baby got back!

Reply

Yeah, which a body like that, i could load up all sorts of tools for prospecting and still have enough room to carry the fossils i find out.

Now that we have seen aviators and astronauts, what would a scuba diver look like?
Reply

Great design layout. Excellent color scheme. Wonderful character. I'll be teaching Digital Illustration this fall and I'd give it an A.
Reply

nifty science info and love the composition.

btw- get a chance to ask your sister that question yet?
Reply

The question was answered in the statement above. That is The most important thing. Without a plentiful reliable source of water living on the moon and using the moon as a launch base for manned missions to Mars almost impossible.

As for the other question she didn't know anything about it. Her area of focus is control engineering and orbital mechanics.
Reply