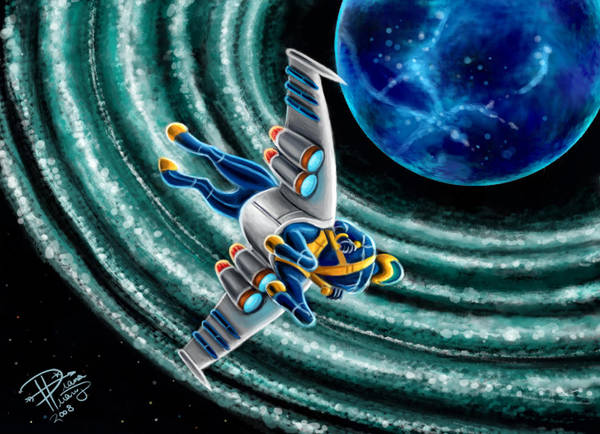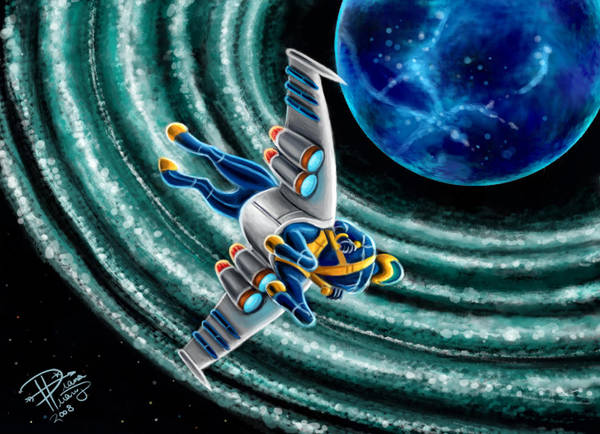 Watch
Wouldn't it be nice? To just take a quick trip around your favorite planet? Partially inspired by Wall-E but mostly by Star Trek. Why should a trash compactor have all the fun?
Part of the Centaurs for the New Century collection:
ditroi.deviantart.com/gallery/…
This took about oh... 10 hours to sketch, scan and play around with colors and stuff. I'll work on it some more on Monday... stew on it for the weekend.

wo it so nice..your coloring is so unique
Reply

Wonderful composition) I like your style of drawing!
Reply

I find the jet-pack a lot more believable than trying to land a plane on your legs! But the concept and execution are truly wonderful. A favorite, in praise for the beauty.
Reply

So much fun!

I love your centaurs!
Reply

i like the glow on the edge of the horsie(centaur? da logo is screwing me up a bit)- ah i see- he's wearing a helmet and a space suit! .. (but of course he is... i'm smart... :-P)
Reply

Beautiful colour combination Diana

Reply