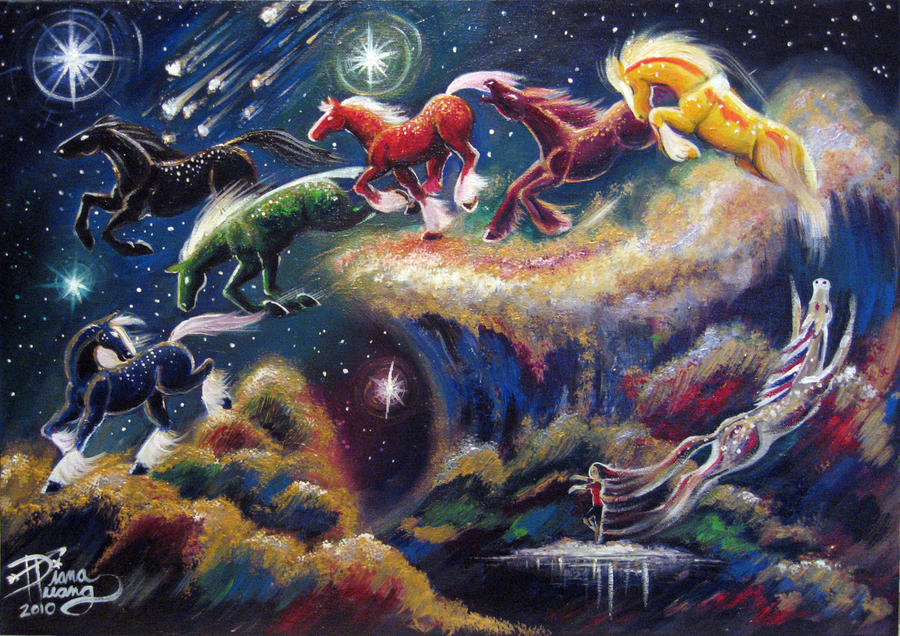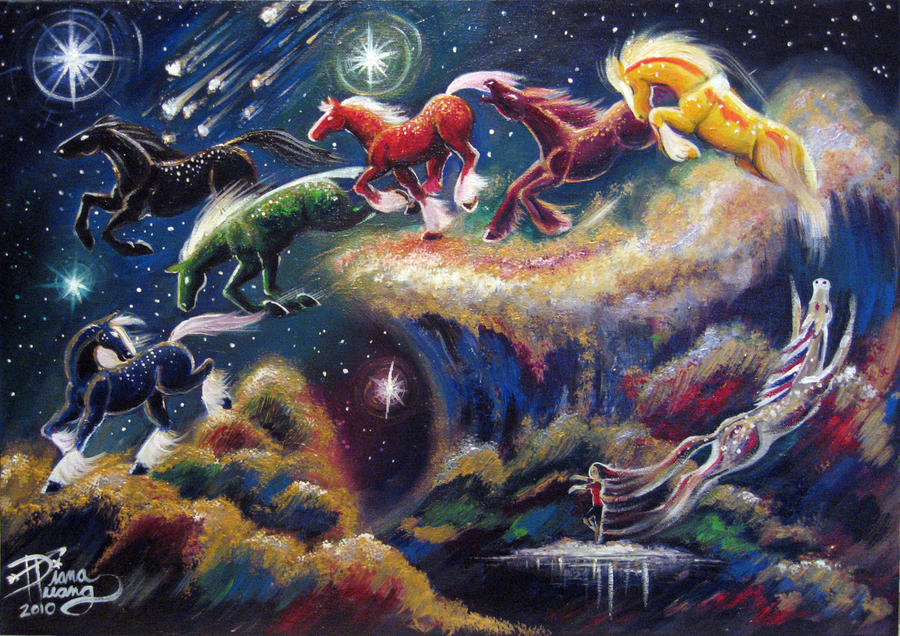 Watch
**I dedicate this painting to all the dream chasers of the world. For all the emotional and psychological rollercoasters we go through just to get by on a day to day basis... this is for all of you! You are not the only one!**
18"x24" acrylic on canvas board.
Spent about oh... 30 hours... lots of fiddling as you can see here:
Been listening to Stevie Wonder's song "As" along with his other songs. "As" is packed full of wonderful imagery... trying to put some of it into this painting. The song -->
[link]
**Bob Ross haters can suck it! He was my first real art teacher! -->
[link]
I used to watch his shows carefully even though I never had painting supplies available as a kid. I remember his tricks and mesh them with everything else I've learned when I did have access. That's creativity folks!
People who think this is too kitschy can suck it too, those people obviously aren't happy people... Tooo girly? I'm a girl... Yeah, you can suck it too! Don't tell me what I can't paint!** Yep... this is the dirty dialog of the art world.

__________________________________________________
I painted this
way back in high school. But where this idea really came from was from a Reading Rainbow episode about the Native American cultures and the story "The Gift of the Sacred Dog"
[link]
Horses were called "sacred dogs"... the story is that a boy called out to the spirits to send help because his tribe was in trouble. The spirits answered by sending him a herd of colorful horses to aid him and his people... so they can find the buffalo, so they can eat and survive.
It was because of that story and the pictures in that book that inspired my love of horses. Horses... as sacred creatures sent to help us in our time of need... and so... in my time of need... horses came to help me. Telling me to follow them... to dream of them... beckoning me to make art, so I can find my way, they are my spirit guides.
On another philosophical note... the aborigines of Australia believe that our world isn't the real world. That the dream world is the real world. That everything was dreamed into existence. "I think, therefore I am." Is it possible that the dream world exists? That we are accessing it when we put our heart and soul into making them real through art? Or are the successful people just so stubborn, willful and so hard to satisfy... that the Universe gets annoyed enough and lets us have our way???