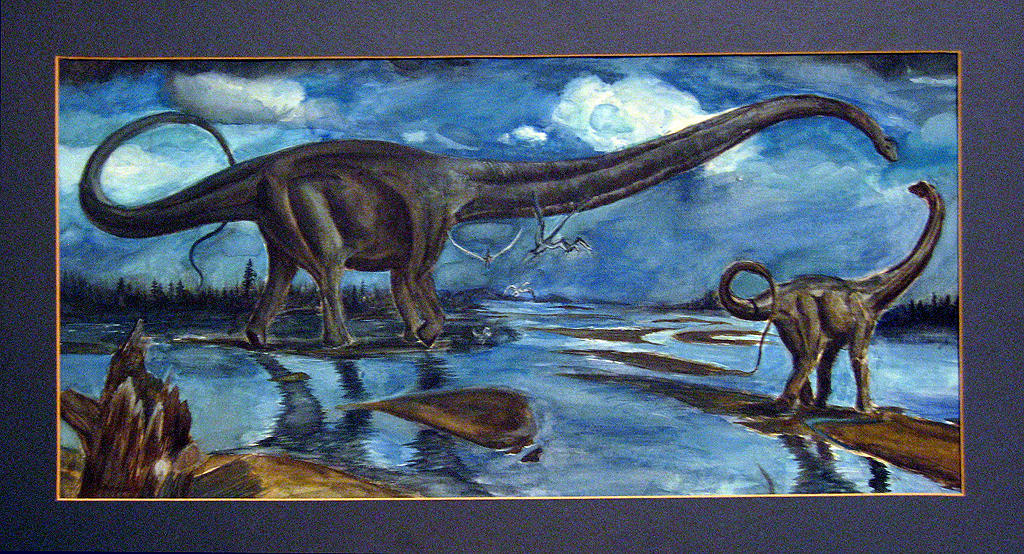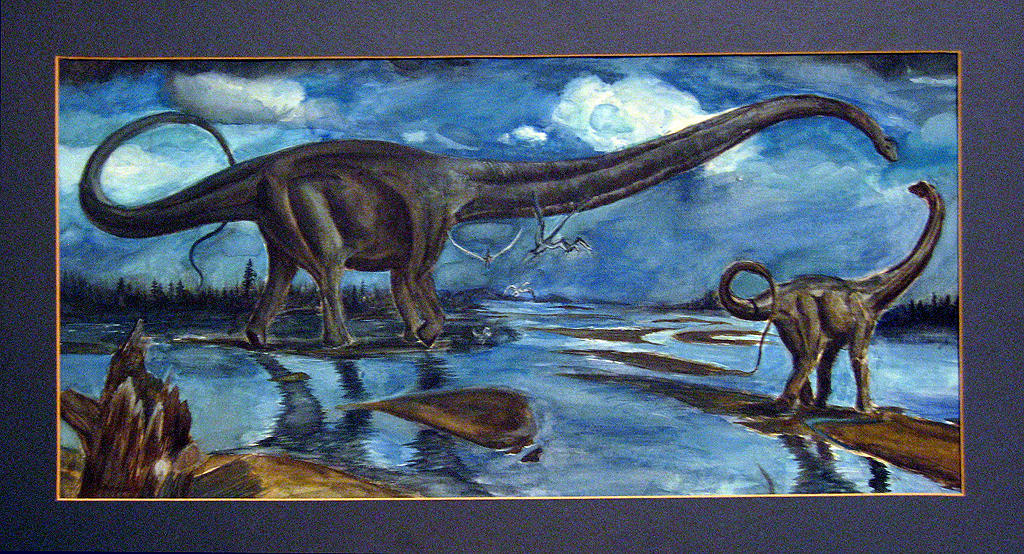 Watch
11 inches x 24 inches, watercolor on illustration board, 1995
This was my attempt at direct copying a watercolor piece I admire immensely called:
"Crossing the Flats, Mamenchisaurus"
the tail has been cut off in this photo!!
by Mark Hallett which is owned by the Natural History Museum of Los Angeles. The original is sooooooo spectacular, so much detail!!! I saw a copy of it in a book... I have yet to see it in person... I don't recall seeing it... will need to go back and look for it!
I own a copy of this painting in the 1989 Science Year publication by World Book... the publisher of our family's Encyclopedia set. I looooooooved our set. It fed my brain and imagination like crazy!
God I love science!! Gagh!!

so awesome!

Reply

not likely to find it. I never saw it there, though their old dinosaur left left much to be desired. Who knows, it may appear in their new hall.
Reply

Sigh ok... its a great painting... I don't even know how large it is. Its such a waste not to show it. At least there is plenty of other awesome dino art out there.
Reply

Reply