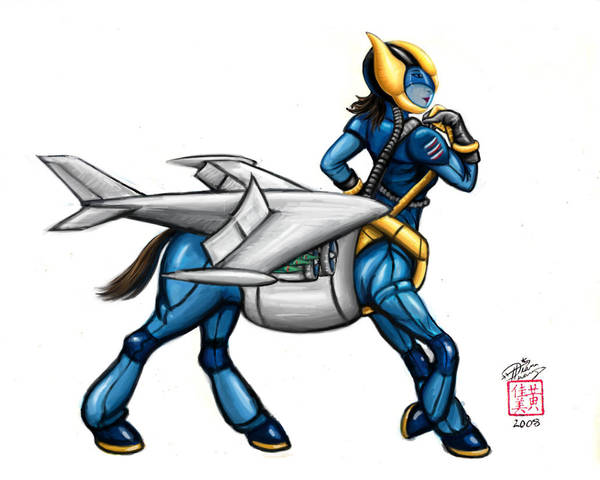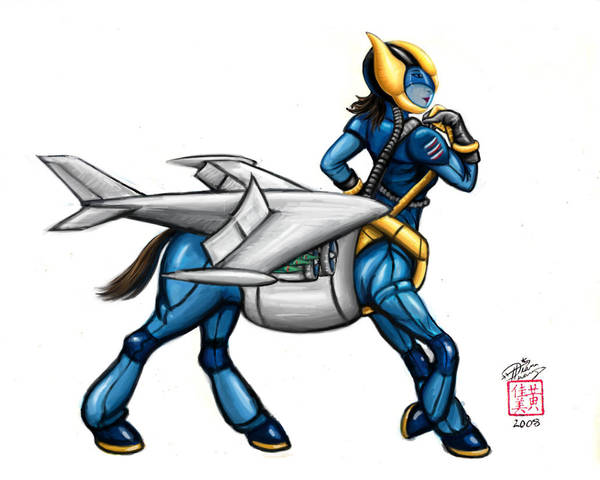 Watch
Part of the Centaurs for the New Century: Sky Centaur collection:
[link]
Still working out ideas for the side view of the wings and everything... Its late I'm going to stew on it for a while. So far... oh 5 hours total
Ideas become a little more clear while painting this one... Things will become more clear when I paint the other angles...
The original drawing is here:
[link]

Maybe it doesn't have to be so pointed the main body of the device
it sows somehow strange on her ...can't find the words here...
it's like a real plane on her back ....I hope that makes any sense...

Reply

i made some small changes... pulled the plane tail longer... erased a line for the main wing... i'm still gonna keep that for now.. it may make more sense if/when i show the top or bottom view... not sure.. the idea changes each time I draw it.
Reply

I see,what I'm trying to say is maybe you should
consider to make it fit more anatomically in her
back and not so aircraft like (the main frame of it)
just a thought I hope that you don't mind

Reply