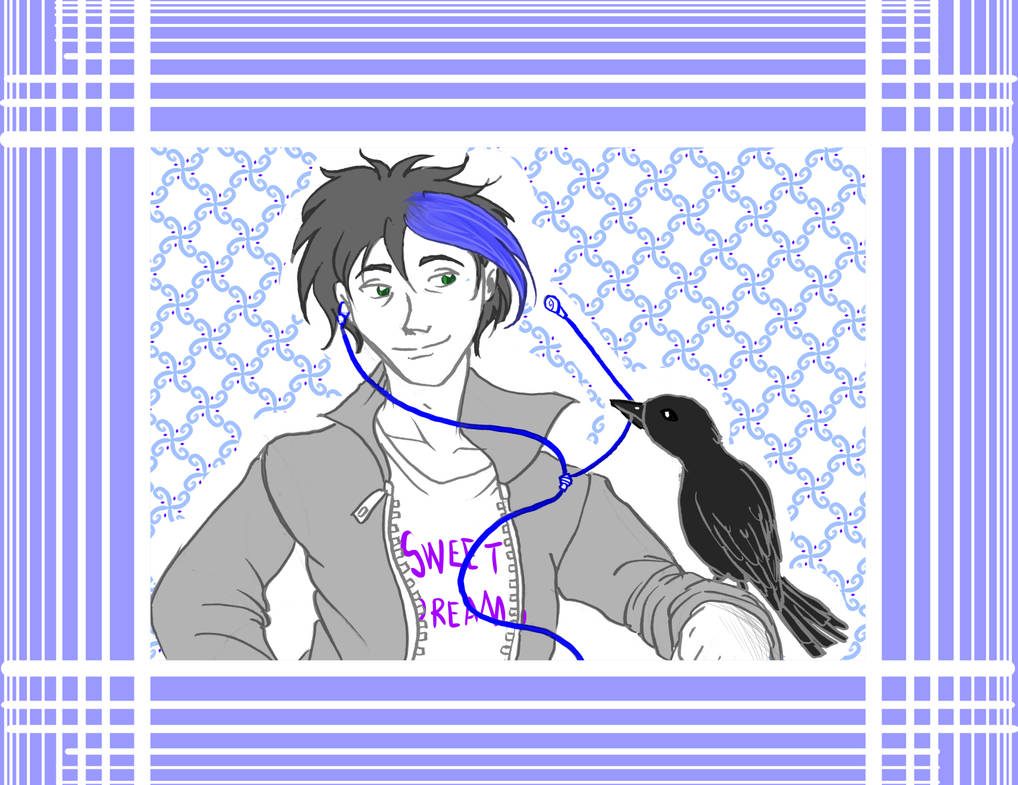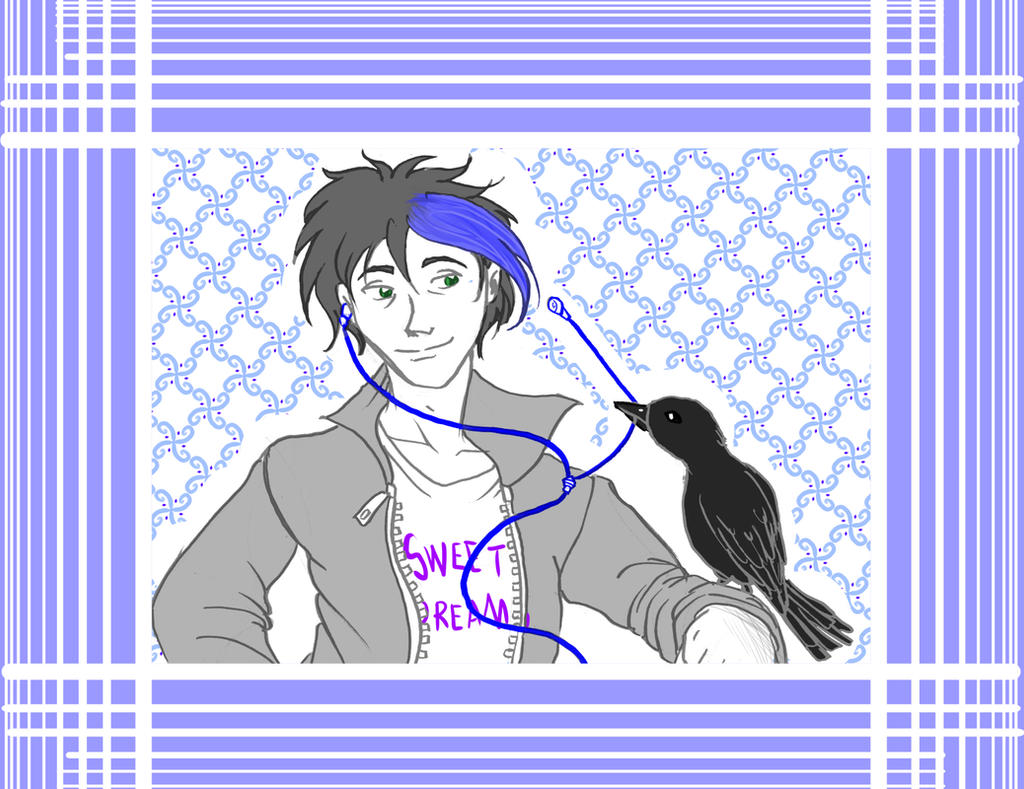 Watch
Jackal the Crow: "Foolish human, you must be completely aware of your surroundings lest you be ambushed by predators."
Val: "Lol silly crow."
And that was your non-canon dialogue exchange between a boy named Val and a crow called Jackal!

Seriously though, this here be a gift pic for
Absolute-Sero
, featuring her Valhalla (Val for short), the main character of her new webcomic Dark's Watch. Not much has been revealed about Val just yet, so here's a vague picture in mostly blue and greys. What I can tell you is that this kid's got a wicked blue streak of hair, hence the mostly blue theme here.

Keep track of the new DW pages right here!
absolute-sero.deviantart.com/g…
There will be high school drama, trauma, horror and cute boys! Did I mention cute boys? Yes, I mentioned cute boys.

Also, happy birthday.
Absolute-Sero
!
Valhalla and the crow belongs to
Absolute-Sero

PFFFT.. Jackal tries to look after her big, clumsy two-legged flock-mate. If only he'd heed her advice!
Really like how Val turned out, his outfit is attractive here.

That open collar~ And I'm a huge fan of Val's blue streak myself.

It's oddly fun to draw even if it means extra work/consideration.
Thanks so much, certainly trying to get another page done soon!
Reply