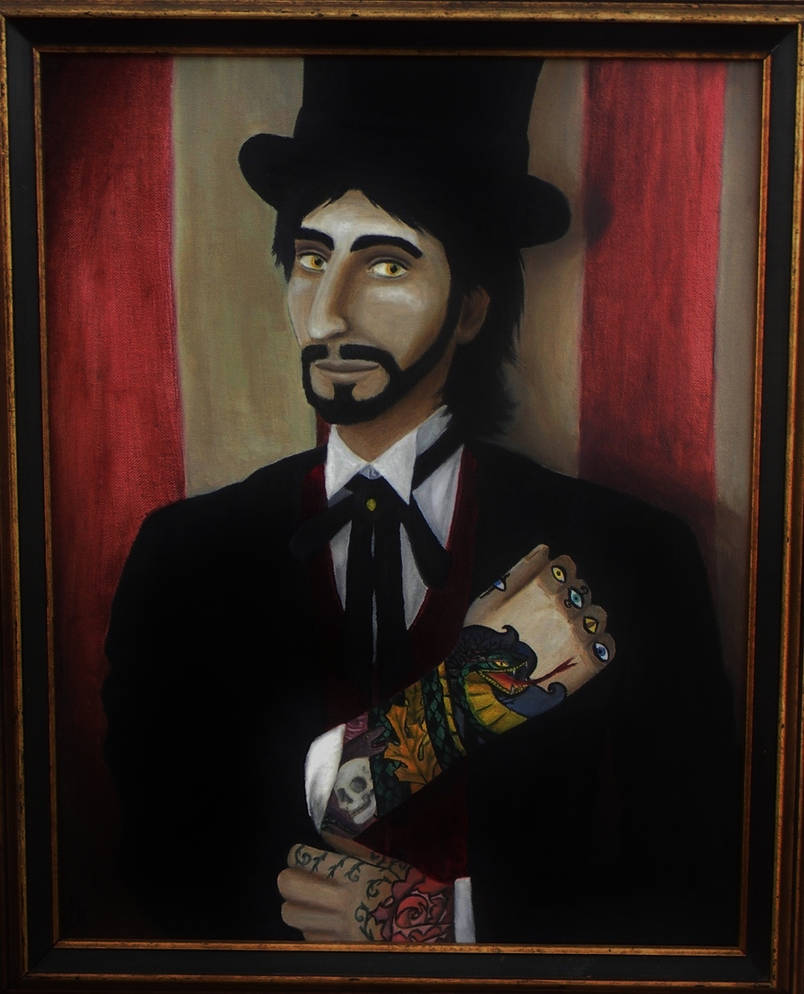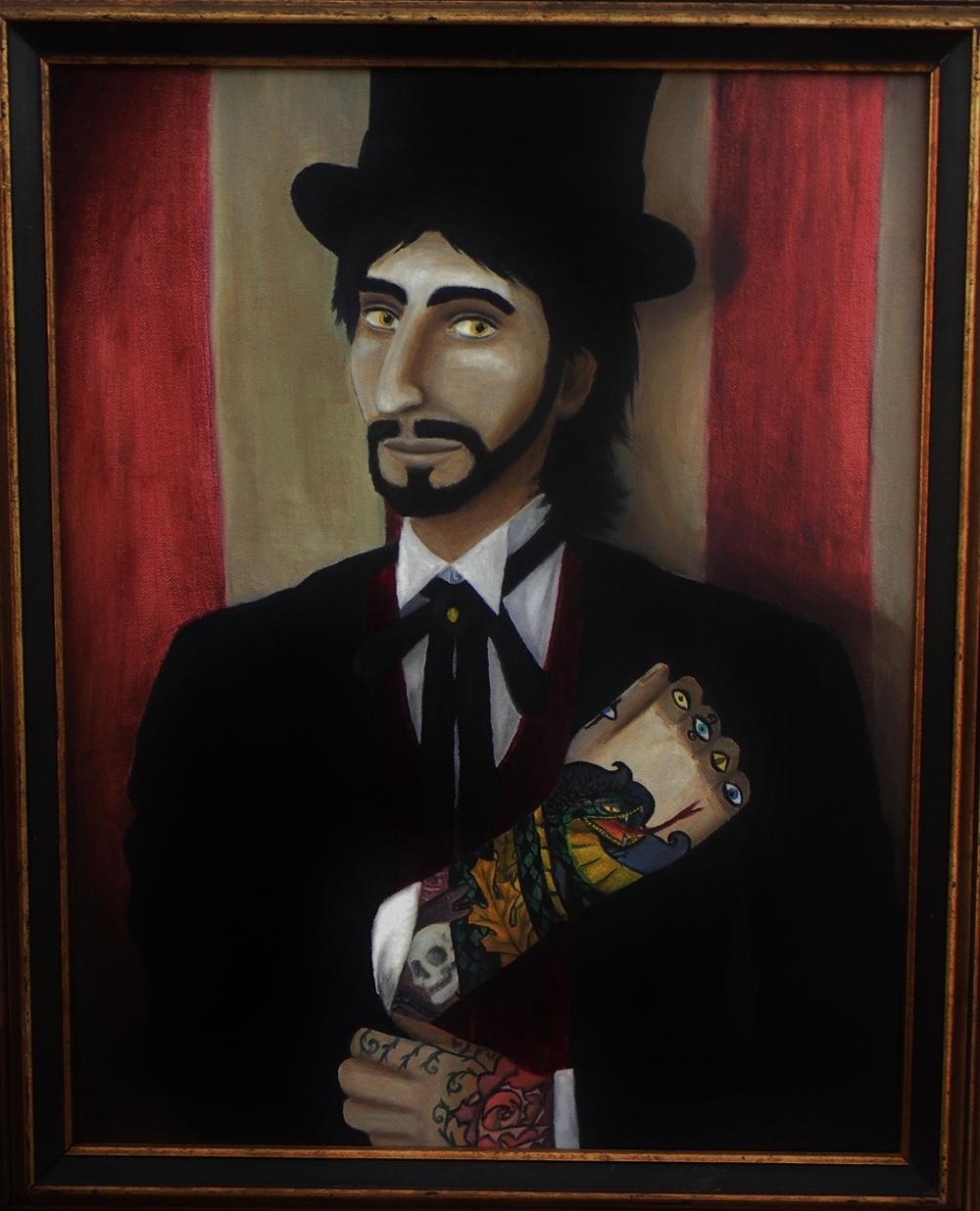 Watch
Aaand back to oils! Much improvement since last time, definitely. I had WAY too much fun doing this one.
I've been on a major Ray Bradbury kick this summer ever since finally reading his novel
Something Wicked This Way Comes
(and seeing the movie, as well, which is quite good!), and absolutely falling in looove with it. Seriously, read it this fall. It's excellent. And seasonal!
And this BAMF of an antagonist is Mr. Dark, The Illustrated Man - proprietor of the bizarre carnival that shows up in Green Town, Illinois around Halloween: Cooger and Dark's Pandemonium Shadow Show. I painted him as he was described/how I pictured him in the book, but not without a little homage to the Jonathan Pryce movie version.

And Bradbury's descriptions of his tattoos are beyond badass, so I had an awesome time putting them together!
Took about 26 hours total over three weeks, oils on 16x20 canvas board. Hope you enjoy, and happy autumn!

Details:
Step-by-step:
[link]
Face detail:
[link]
Tattoo detail:
[link]

He looks almost friendly in this tribute...until you realize what the tattoos symbolize.

Wonderful tribute to a great book and character!
Reply

Recently saw the movie

Still can't believe he's played by the same actor as Governor Swann from Pirates of the Caribbean.
Reply

Right? I could hardly believe it was the same fella when I first saw this film! The youngest I had seen Pryce before that had been in Evita, but even that was only seven years before PoTC. He was quite the babe in Something Wicked! Thanks very much for the favorite!
Reply

Jonathan Pryce is pure love. I wish he'd narrate my internal monologue with that lyrical, smoky Welsh voice of his.
Gorgeous painting, massive props for trad art (which unfortunately we don't see much of nowadays on dA) I haven't seen the film yet, but I'm going to soon. I'd watch anything with Pryce in it.

Reply

SWEET MOSES, THIS COMMENT IS EXCELLENT.

I seriously got so excited when I saw you were a fellow Pryce fan.
Amen to that - man, I'd listen to that guy read the dictionary all day long, haha. And good lord, he is
fantastic
in Something Wicked, I absolutely recommend it!
Thank you so much for the kind words; I agree completely about the lack of traditional art in general on here,
and especially oil paintings. I'm still experimenting, but it's definitely worth the time and effort.

So glad
you enjoyed this!
Reply

Wonderful rendition of one of my favorite Ray Bradbury characters.
Reply

Very cool, he looks awesome.
Reply