Winners of my
fourth and last ASCII art contest
have now been announced. There was a total of seven entries and here are the winners:

1st place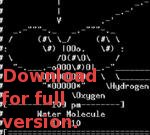 Size of
by
Faux-Pseudo

2nd place :thumb89946274:
Tea Party
by
juansrx

3rd place: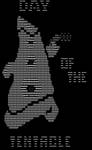 Tentacle :monochrome:
by
ansi86
Faux-Pseudo
wins a copy of the Dark Domain DVD and a bonus DVD also somewhat related to the artscene! He is not a very well-known artist on DA, but he is an active poster on alt.ascii-art.
The rest of the entries:
:thumb87854083:
Old Man Time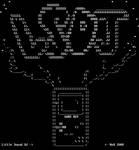 LSDJ Gameboy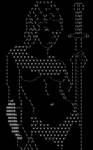 Fem Warrior
Rat family
If you wonder about some of the placements, we stressed originality/creativity as one of the judging criteria, as per the original contest announcement.