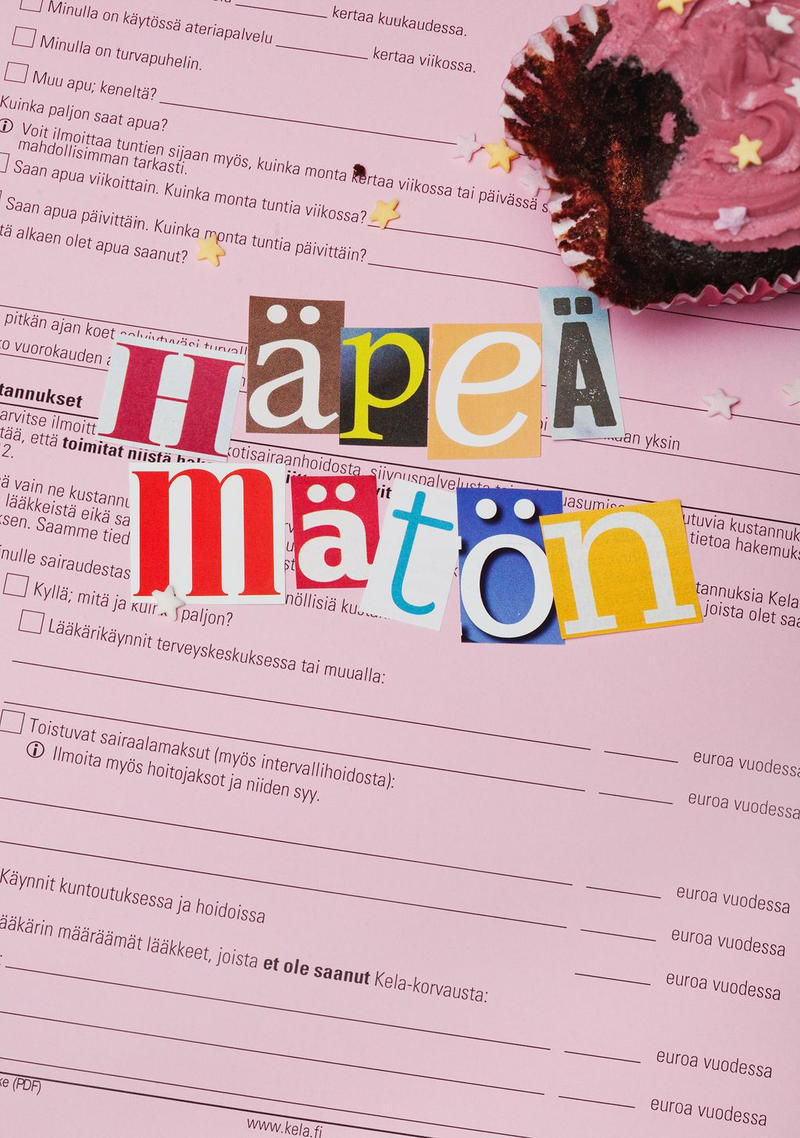 Watch
A year old, my first book design for my (depending on the count) 10th book Häpeämätön (Shameless), a cripfic novel and probably the first novel ever dealing with Ehlers-Danlos syndrome. The covers of my first and second novels were both made by Deviants, but this time I had an idea I wanted to realize myself. The form is a Finnish disability benefit form printed on pink paper (the main character does stuff like that). The cupcake and the ransom note like text are also very relevant.
The cupcake (especially the frosting) could be prettier and clearer, I admit (it was absolutely delicious, though!), but other than that I'm very happy with this unusual design. I also tried a version with coffee mug stains (brown rings), but it was too much.
The actual book cover also features my name. The spine has the title of the book from the front (but those letters lined up in a single row) and the back has the same cupcake but unbitten, but those were made by the publisher's AD.
help with the tilt shift lens and editing: my husband
form: Kela
pink paper: Lidl
muffin form: Albert Heijn
cupcake recipe: Vegan Cupcakes Take Over The World
blackberry lime frosting recipe (best frosting ever): me
sugar stars: Morrisons
letters: cut from magazines sent to me by Finnish pharma companies + some of my dad's
P.S. I'm still looking for someone to buy the translation rights!
www.ilmestykset.net/in-english…