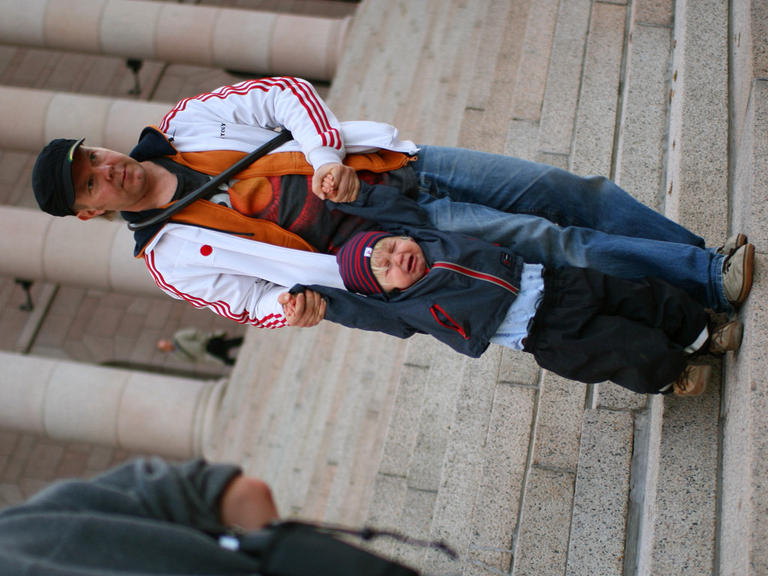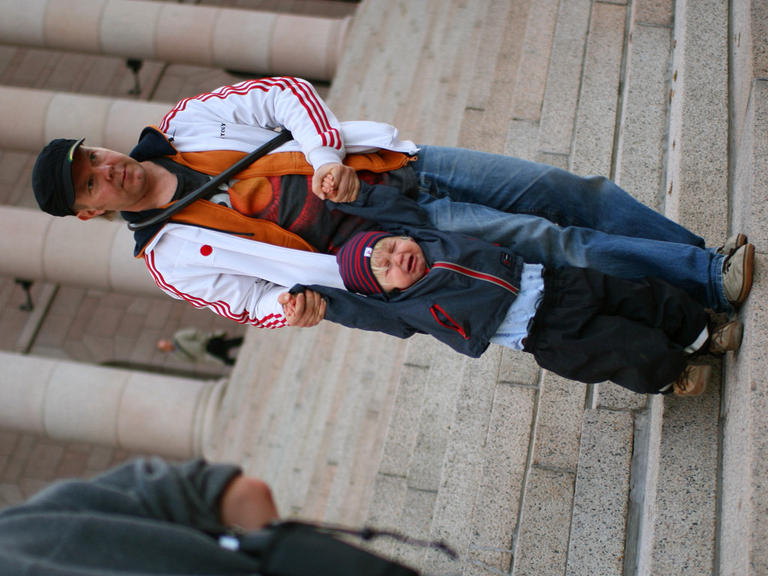 Watch
This photo, taken at the stairs in front of the Finnish parliament house in Helsinki, has quite an awesome (albeit sad) story behind it. It's taken from a demonstration which was called Funeral for democracy, after the Finnish government refused to resign even though the majority of Finnish people wanted them to after a corruption scandal.

There was a mock grave built for democracy with loads of candles placed in front of it. This kid burnt his fingers on one of the candles, hence the bawling. So he wasn't just burned by democracy, he was burned by the candles on its grave.

P.S. The government never resigned. Just a few years ago this hellhole of a country was actually ranked as the least corrupted country in the world. It would have been hilarious at the time, had it not been so blatantly false.