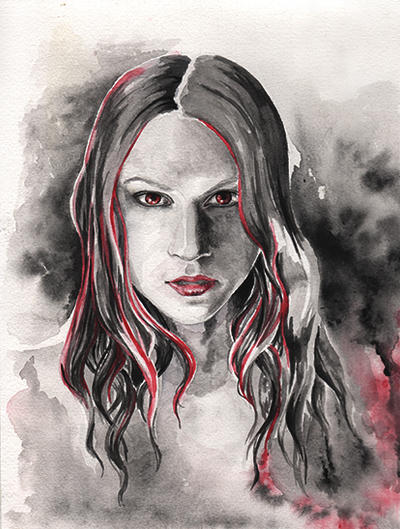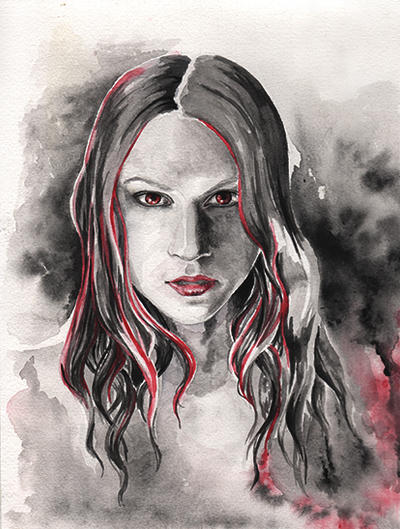 Watch
Finally I had a little time to paint somthing again. Was to lazy to write any reports and painted instead.
I have to admit that this is only one half of the picture I painted. Unfortunately I totally messed up the right side so I cut it off...
(Just in case anyone wants to see; here is the full version:
)
I was planning on doing some monochrome watercolor portraits using a different color for each one (not sure yet if I really will) and this would be the first one.
Many thanks to

for providing this beautiful stock-image:
Watercolor