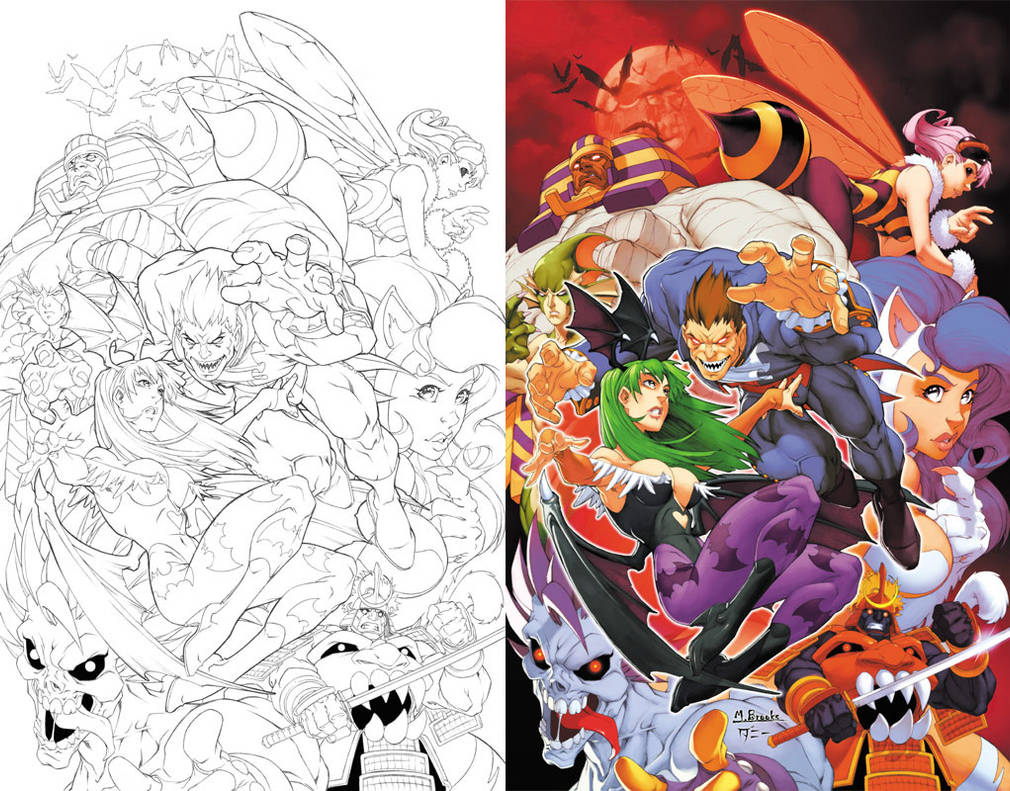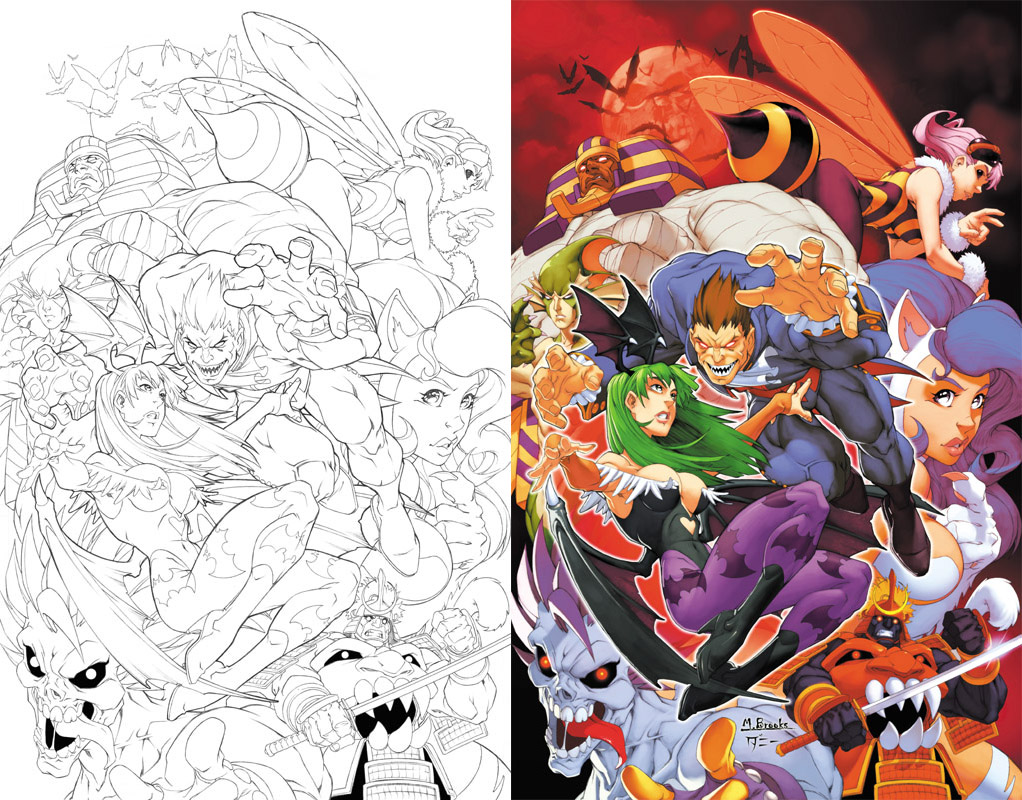 Watch
This is the cover for Darkstalkers #1(AKA- Vampire Savior) from Udon comics, the makers of the Street Fighter comic. Pencils by me and digital paints by the ever amazing Danimation. We'll also be doing the back-up story for the first issue so make sure to ask you local comic retailer to order it for November. They can find it solicited in the most recent issue of Previews order catalog in the Devil's Due section.
Oh yeah, and make sure to visit the official UDON Capcom comic site at
[link]
. It's got a lot of cool stuff to check out!
EDIT- included the linework with it.
Happy viewing!
-Mark