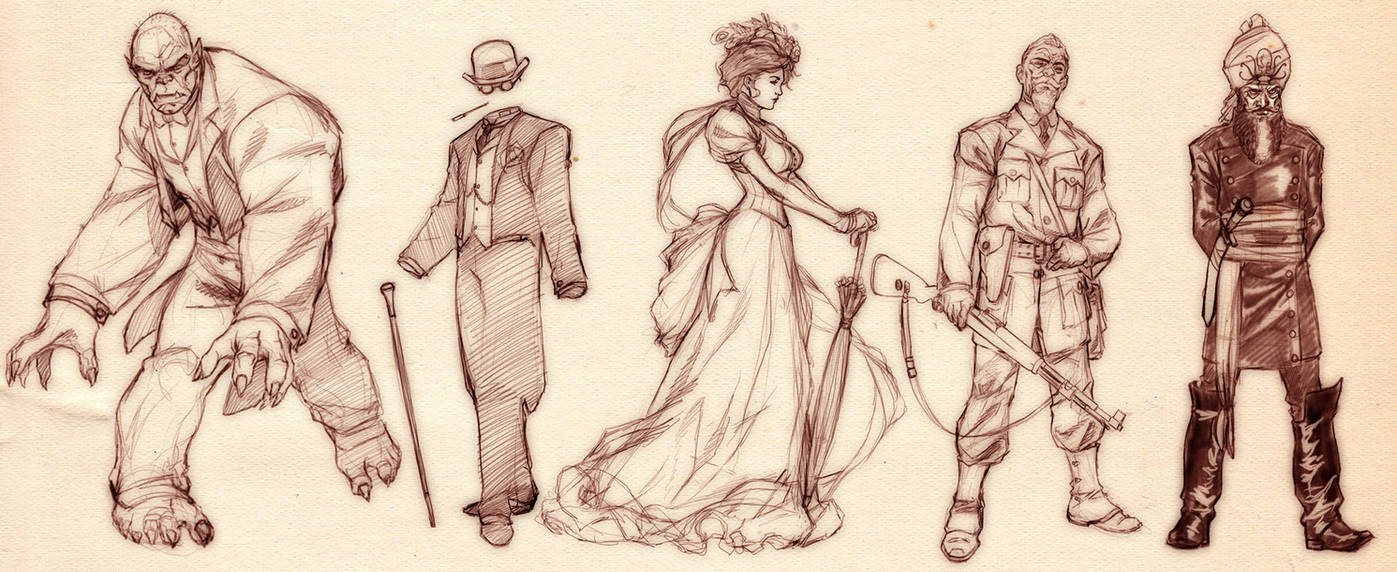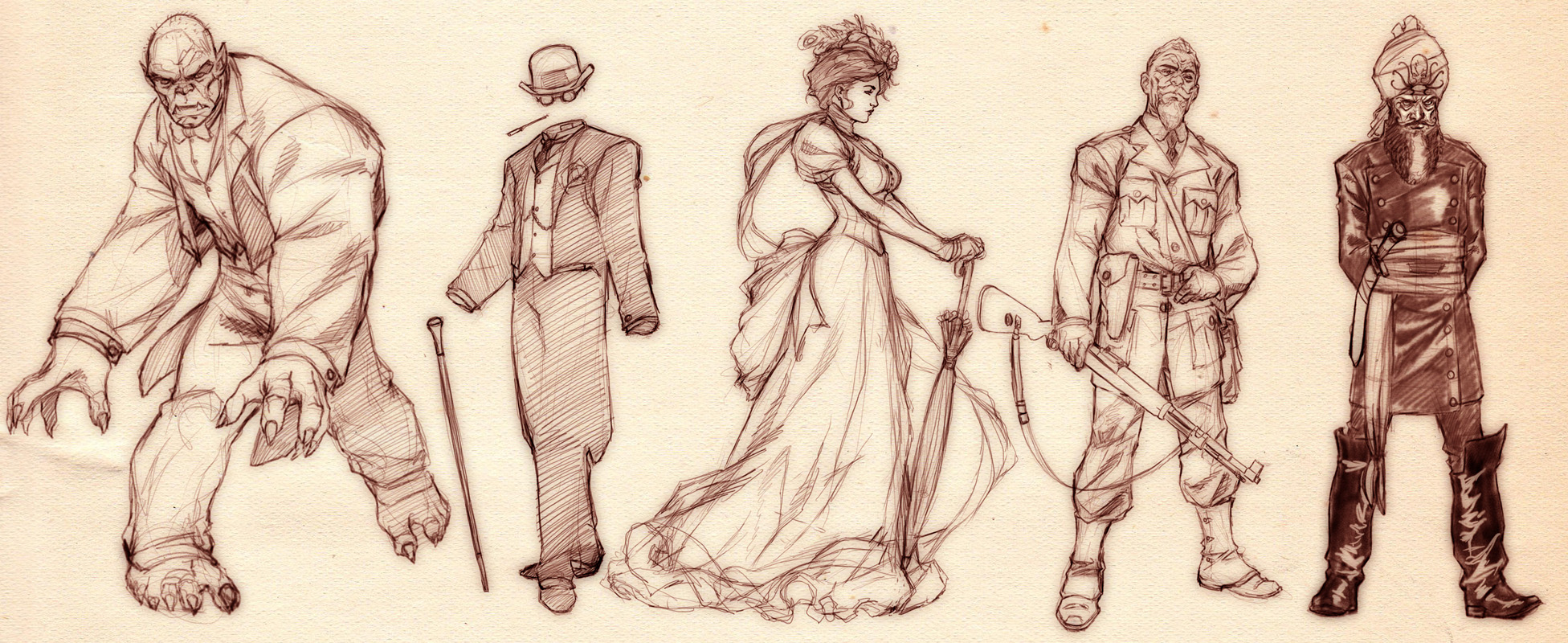 Watch
I've been doing 30 minute warm-up sketches every morning before starting my regular work just to loosen up and get into the mood for drawing. This week I decided to do the entire League of Extraordinary Gentlemen(one member each day). Just some quickies I thought you guys might like.
Members include(from left to right)- Mr.Hyde, Invisible Man, Mina Harker, Alan Quatermain, and Captain Nemo
NOTE!: These are based on the comic, not the movie so there's no Dorian Gray or Tom Sawyer since they are not in the comic and only added in the movie.
Hope you dig!
-Mark
Follow me on Twitter:
[link]