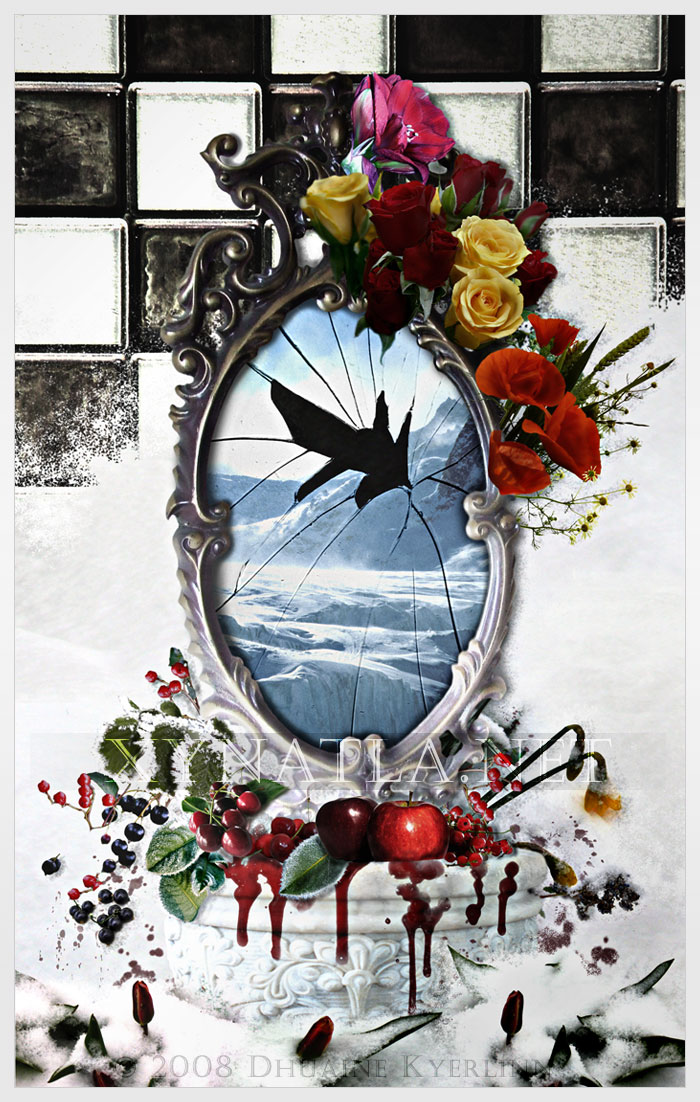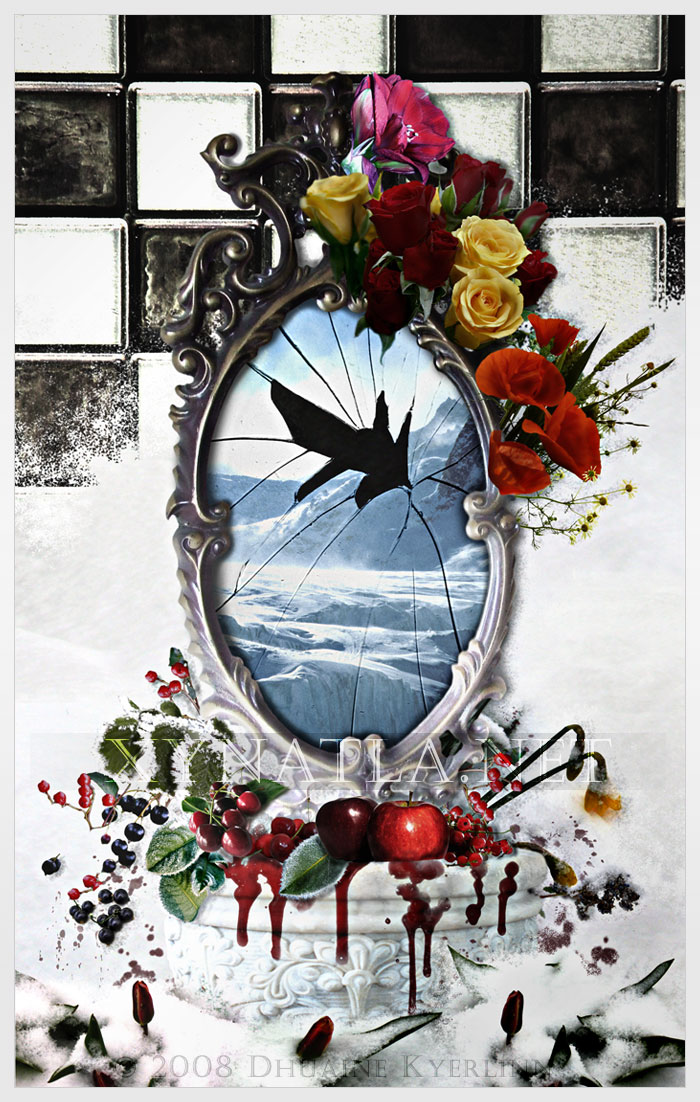 Watch
My second attempt at fanart-thing for Labhrainn, creation of `
Mithgariel
and ~
anubishoarmurath
. As a non-model manipulator, my options were conceptual pieces or landscapes. The latter was ruled out due to vague geography. My first concept (the better one!) got merrily blown away into AU-verse by chapters 30-40 of Hounds and Bitches... and so I resorted to this thing, which is my general view of both HaB and Heart of Winter. More or less.
This looks kinda off, so I better explain my weird interpretation, which is probably as invalid as humanly possible.
- Belladonna - symbol of danger and deception.
- Roses - red mean love and passion, yellow mean betrayal and infidelity.
- Poppies - symbol of death.
- Lilies - innocence and purity (flowers at the bottom, I don't really know if they are lilies, but they look similar...)
- Apples - I've always associated them with treason and sin.
- Berries - poison and deceit, ever since my classmate ended up in hospital after eating some yew berries. (Please pretend these are not blueberries and currant.)
Cherries have no specific meaning other than that Keith likes them. The yellow flowers (snowdrops?) were added as counterweight and should be disregarded.
I think the flower on top is not deadly nightshade (the belladonna I wanted) but whatever...
Main setting is based on opposites. Hounds and Bitches has always reminded me of chessboard - plotting and intrigue, all stealth and secret, but bound by rules no one enjoys to obey. Pure snow and lilies symbolize relative innocence of main characters of Heart of Winter (yeah, even Gordon is an angel compared to HaB staff).
Fruit are meant as alluring decoy, a bait so sweet it's hard to refuse. Even blood starts to look... lickable, even if it serves as reminder of what really hides underneath temptation, as well as the crack in the mirror. There is darkness coiling beneath that pure, unstained snow.
Sorry for lengthy explanations

I wanted to clear things up so that the snowy landscape does not look like the only connection to Winter's Anvil. The manip came out a bit too cheerful than I had originally planned, but... I'm just not in the dark mood today. Also, I was relieved by info in ch. ~44. Took a peek at ch. 46 just to ensure my fave character stays alive before starting to work on this piece. If he dies in next chapter... it would be bad. *sobs*
---------
I frankly don't remember a manip in which I had to cut so many things. Cutting frenzy! ... At least it wasn't that difficult, lol.
Oh, irony... I was listening to Forever Autumn (Lake of Tears) while making this.

Read it all? Join *
DescriptionsClub
!

-> Entry in Labhrainn Fanfiction Contest held by `
Mithgariel
.
16 hours.
Chessboard:
[link]
Snow:
[link]
Mirror:
[link]
[link]
~
fallen-again-stock
[link]
[link]
Flowers:
[link]
[link]
[link]
[link]
[link]
[link]
Fruit:
[link]
[link]
[link]
[link]
[link]
[link]
[link]
[link]
[link]
Brushes: ~
KeReN-R
::.. Featured in Best of... weekly photomanip features #75

*Fantasy-Fellowship, *IndigoChildren have my permission to display this deviation in club galleries.
This image may not be used in any form, commercial or not, without my explicit written permission.