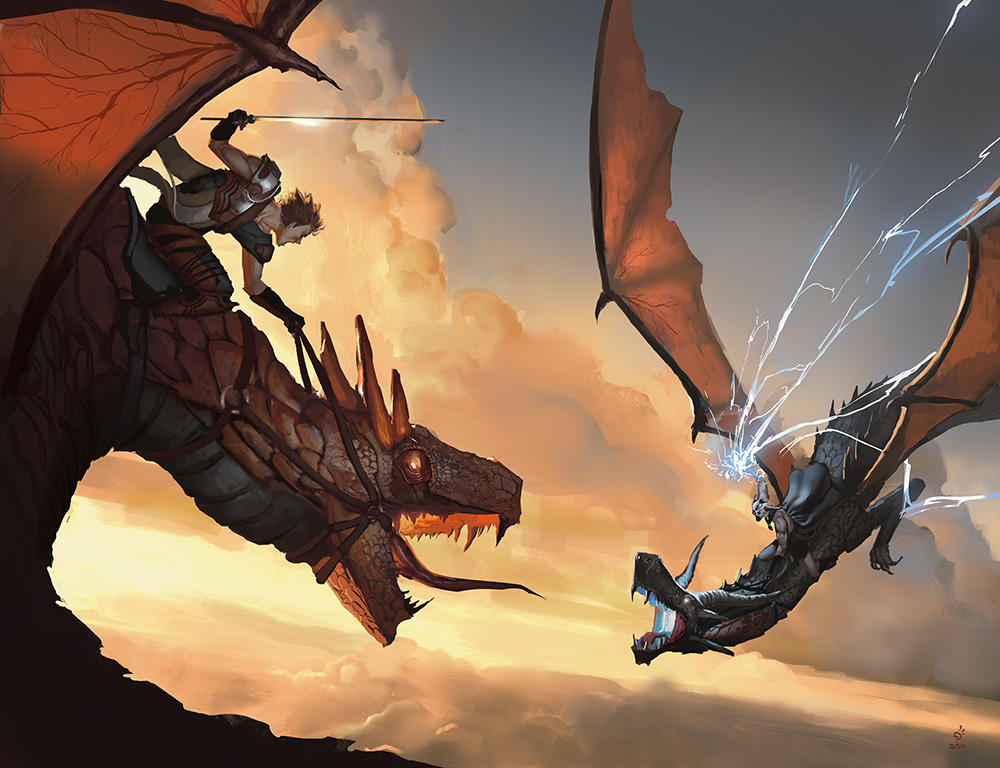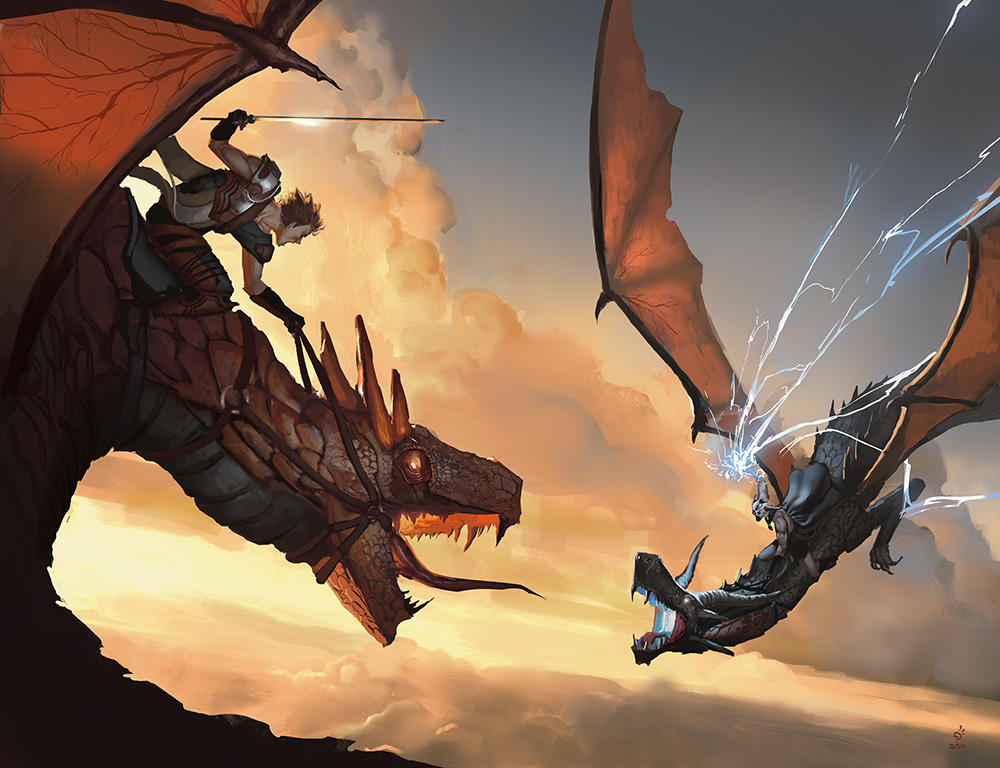 Watch
My entry for the Illustrators Deathmatch 2014!
The theme was "Riders in the Sky: a Duel for the Glory", we had 48 hours to finish!
For the WIPs, follow my sketchblog at Facebook:
www.facebook.com/DiegoRodrigue…

Reply

felicidades man, muy buena!
Reply

Wow felicidades ganaste el illustrators deathmatch!!
Reply

hey muchas felicidades por ganar el IDM¡¡¡
Reply

This looks so good! Love the colours and composition, very dynamic! And 48 hours, wow!
Reply

Thanks! Do you really think so? Please tell me what I need to improve, and yeah, it was a heck of a weekend, 48 sound like a lot but if you have wrist issues its not that much, I hope I can get better soon
Reply

I actually already like the piece as it is!
If you want to rework it, you could spend some more time on rendering a few details. Some more surface texture on the wings would be interesting. The fabric folds of the background figure could form a more dramatic shape. I could also imagine that a few skipe on the foreground character'S costume might enhance his silhouette. I'm not sure if it would give the image more impact to zoom in a bit more on the foreground character?
Just a few things to nitpick on, and I'm not even sure if they work

Reply

Thank you very much for your feedback, yeah now I see a lot of room for improvement, I guess I was very nervous and hyped up to figure that out the moment of the contest.

Oh! And by the way! I was at the award ceremony yesterday! And I won first place!! This is quite the achievement for me!

Again, thanks a lot for your feedback Avis Nocturna, I appreciate it a lot !
Reply