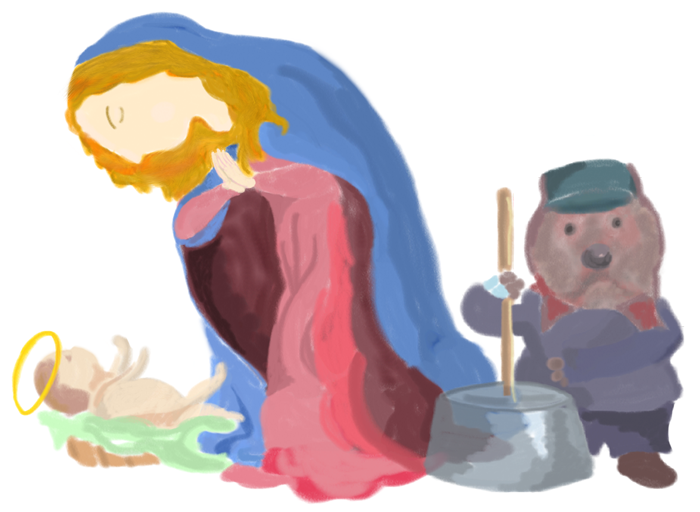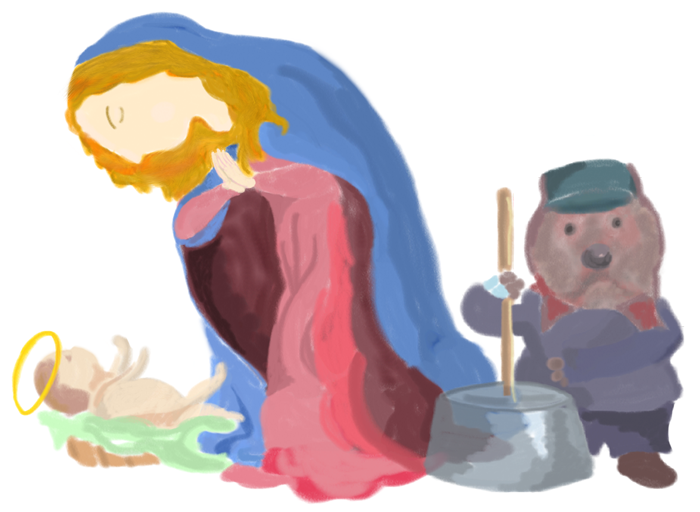 Watch
On a trip to Italy, I became fascinated by a number of paintings that depicted saints with the power to travel back in time to the Birth and Crucifixion of Christ. Here's my contribution to the sub-genre, produced with a Wacom tablet and Corel Painter 11.

Apologies to Botticelli, Russell Hoban, and Jim Henson.

is that the guy from the jug-band?
Reply

Nice color.

I like Emmet Otter.
Reply

Thanks, MoonCREEPER! I like your "Alice Otter" painting, too. Have you heard Paul Williams's new song "Alice Keep Dreaming" for the stage show? Sad!
Reply

I have heard "Alice Keep Dreaming" yesterday on YouTube.That is sad song,but beautiful.I like Paul Williams's song.
Thanks for letting me know.
Happy new year!

Reply