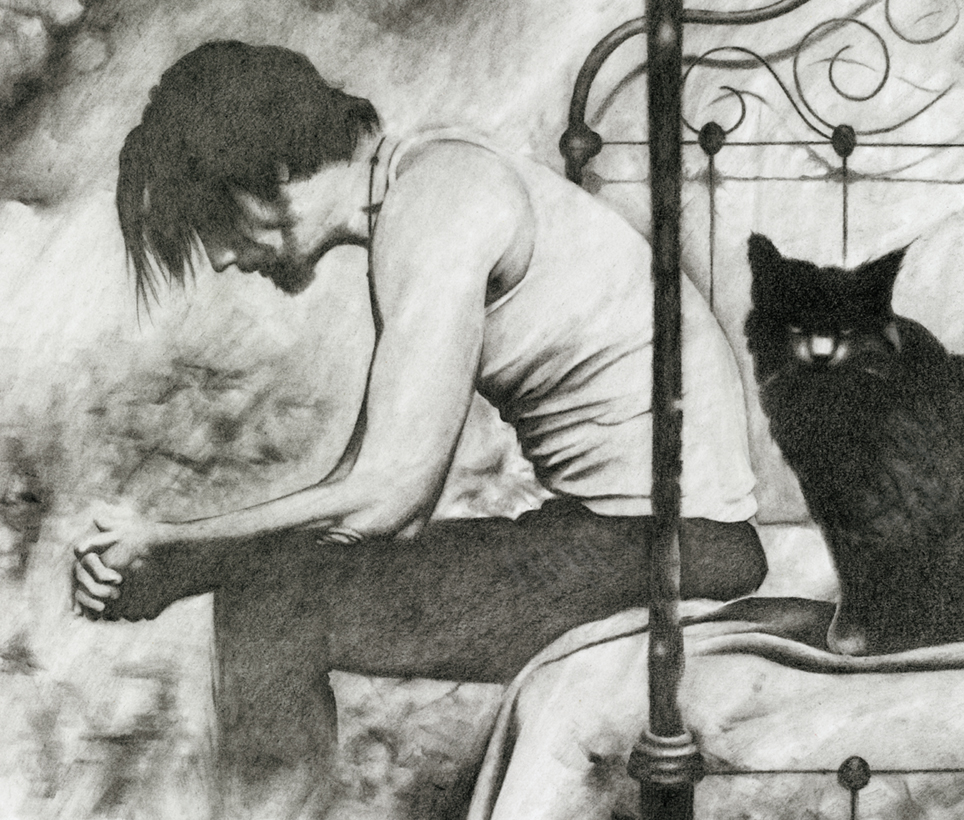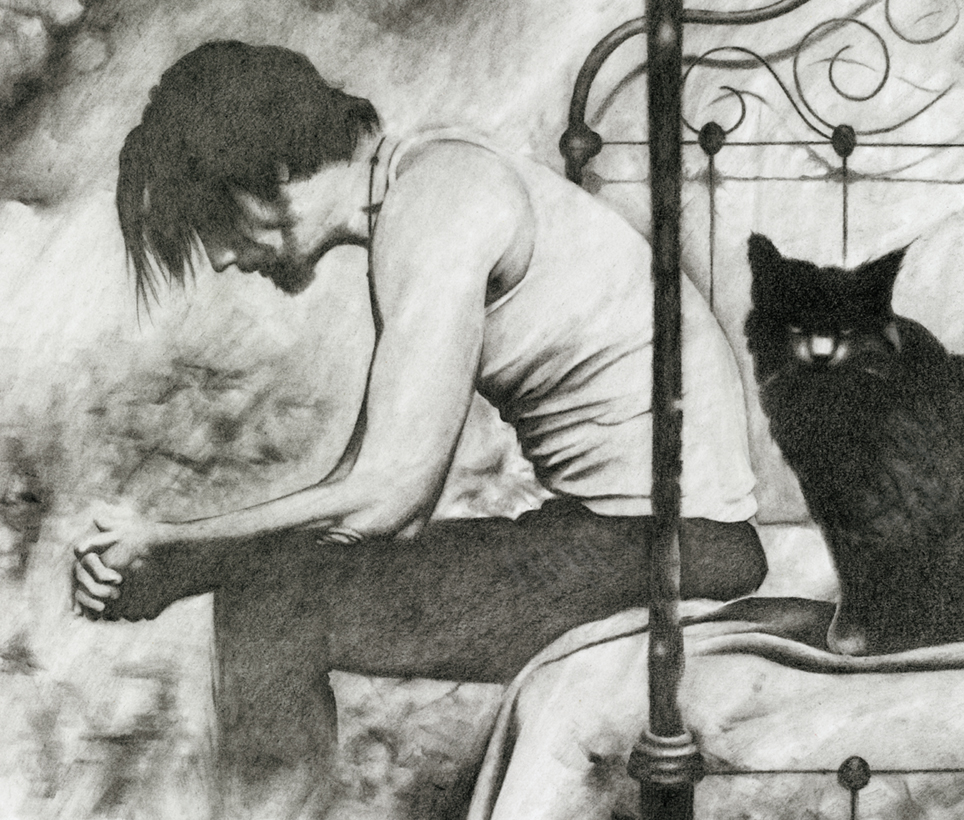 Watch
i know.
it's a piece of shit drawing.
but it's heartfelt.
actually,...it's even deeper than that.
and i know.
some of you understand.
you don't gotta comment on it.
but if you feel it.
that's enough.
that's more than enough.
just feel it.
and then let it go.

if you can.

-----

reference: chris cornell circa euphoria morning.
Daily Deviation
Given 2009-02-27
Amidst the haze, its length and breadth furthermore accentuates the notion of rejuvenation, a juxtaposition of weight at the heart giving rise to a solemn, dignified triumph. Please enjoy
midnight opens it's arms to me
by `
dholms
. (
Suggested by wroth and Featured by snowmask
)
Wow, This is an amazing piece. Looking at it, I feel the mans misery or feelings of giving up...In my opinion, the black cat really adds to the piece because of its positive correlation with bad luck. You did a good job at making the man look realistic..the only thing I might suggest is for you to blend out your tones little bit more. However, that is all subjective. It was a good choice to do the piece in black and white..i think it adds to the mood. I'd love to see more of your art, keep up the good work!
The Artist thought this was FAIR
4 out of 4 deviants thought this was fair.
this is a very strong piece, the pencils and tones are spot on, your work reminds me of an artist I know named scott Hampton. and I see a lil jeff jones in your work. at first the cat was kind of a distraction to me but the longer I look at this, the cat does belong as he looks like he,s standings guard over this troubled lad. I love the creases in the t-shirt and bed sheet also the creases in the pants are so light you barely seen them. a very nice touch. I thought maybe the background could had a lil faded detail. but the texier really make this look like a dream perhaps. something sinister. great shading and blending. on this it really not much to inprove here. great job.
The Artist thought this was FAIR
2 out of 2 deviants thought this was fair.