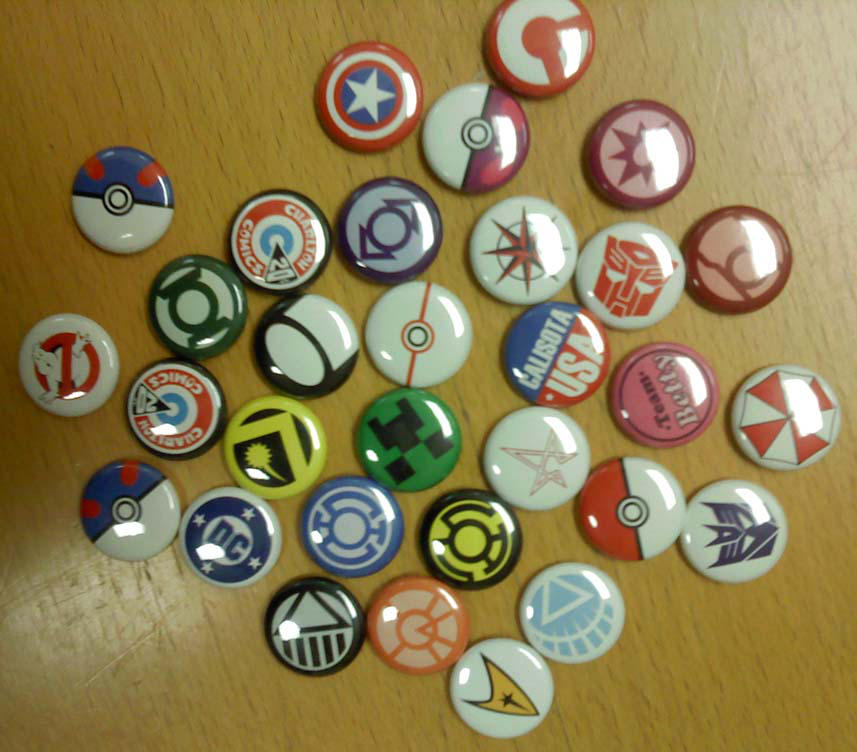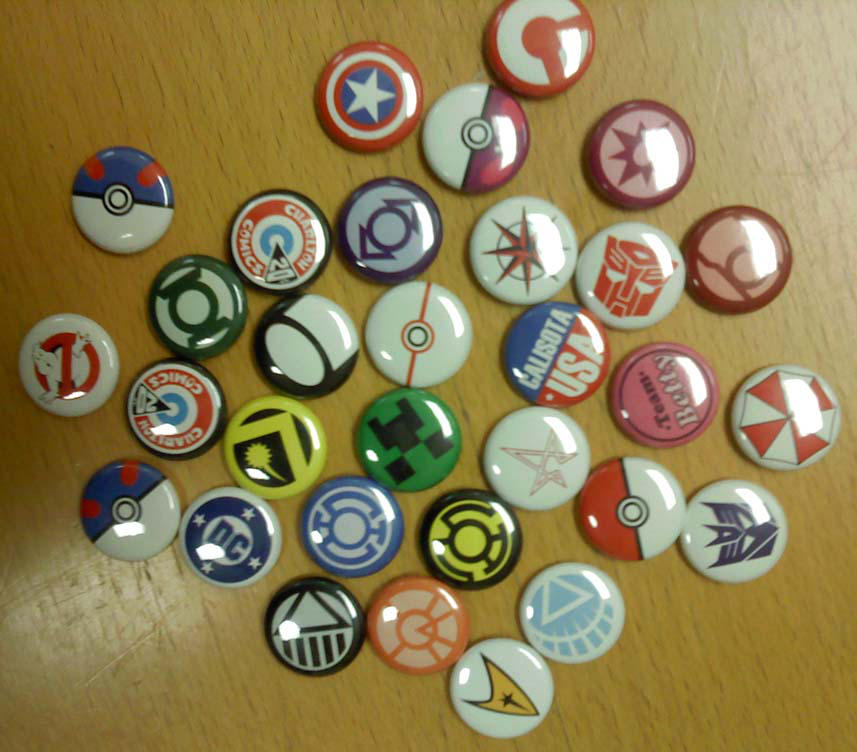 Watch
I took a bunch of the logos I created and made pins out of them.

You may notice there are a few pins in there are of things not found in my gallery. Let me explain.

The green one with black blocks is of the Creep's face from Minecraft. I made a few of these.

There is a hand full of Pokeballs from Pokemon in there. Personally, I only think the Master ball and regular Pokeball worked out well.

I did the classic DC comics bullet logo back with all the other comic logos. I looks great at that small scale of the pins but there is a few inconsistencies in the lines when you see it up close, which is why I haven't posted it.

I'm not entirely sure how I would post the Image Comic logo but I made it back with the others.

The ABC's comics logo (the red outlined star) didn't work out well so I never posted it.

The political buttons that says Calisota USA is a reference to something. If anyone can guess to what I'll give them 10 points. I'm not sure what the point are good for but they'll be able to say "Hey, I got 10 points".

The one that says Team Betty is a reference to the Archie comics and the love triangle that Archie is in with Betty and Veronica. And yes is it kind of a crack at Twilight.

The Ghostbusters pin wasn't done by me. I just couldn't pass up making a Ghostbusters pin.