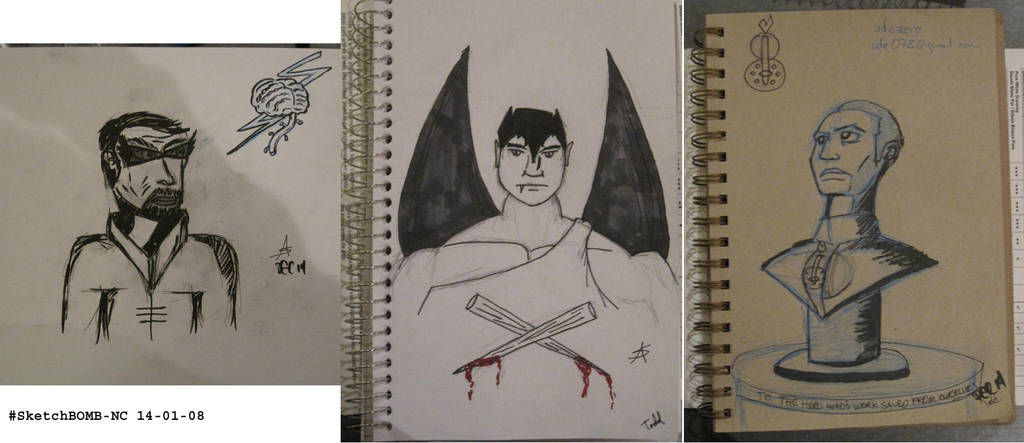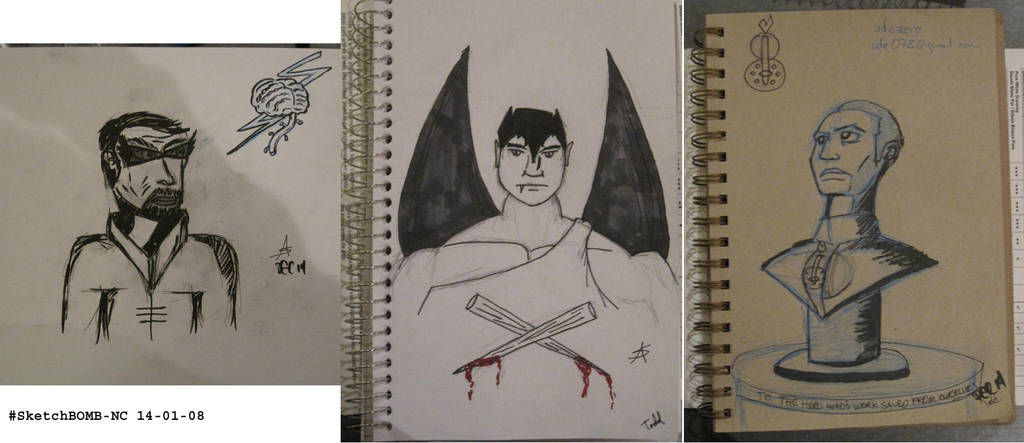 Watch
Starting the New Year 2014 with some hilarity from the local
#SketchBomb-NC
this week's theme was suggested by Toddy-J
"Create a bust statue of another attendee in a super hero image"
Through a couple rounds of sketching/penciling then passing off to someone else to ink, well this was a tough one. Trying to capture some one likeness in such a limited frame, great challenge Toddy-J.
From left to right sketches by Adrian Strock, Toddy-J, and myself.
Adrian Strock
indova.deviantart.com/
Toddy-J
twitter.com/CrookedCoatTodd
dgcordon
dgcordon.deviantart.com