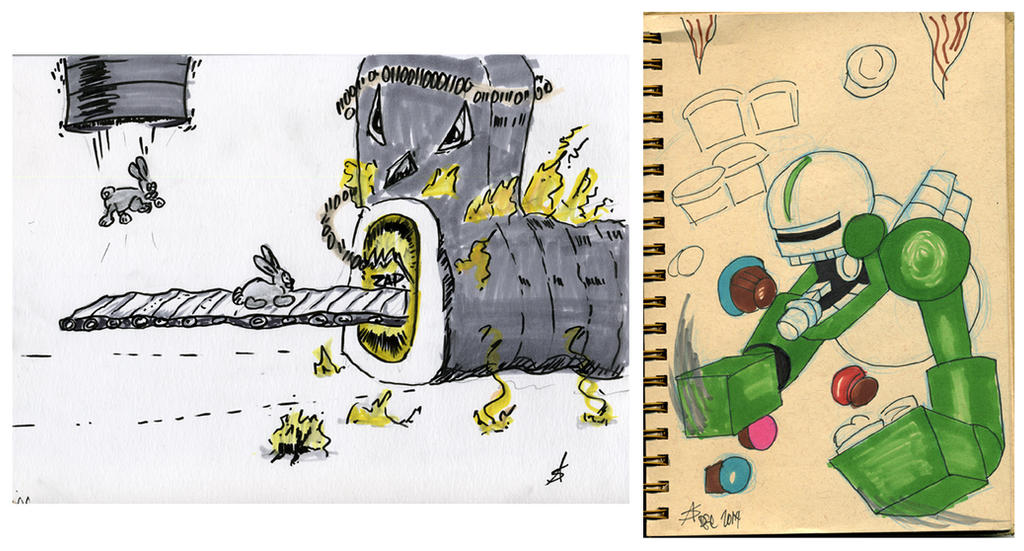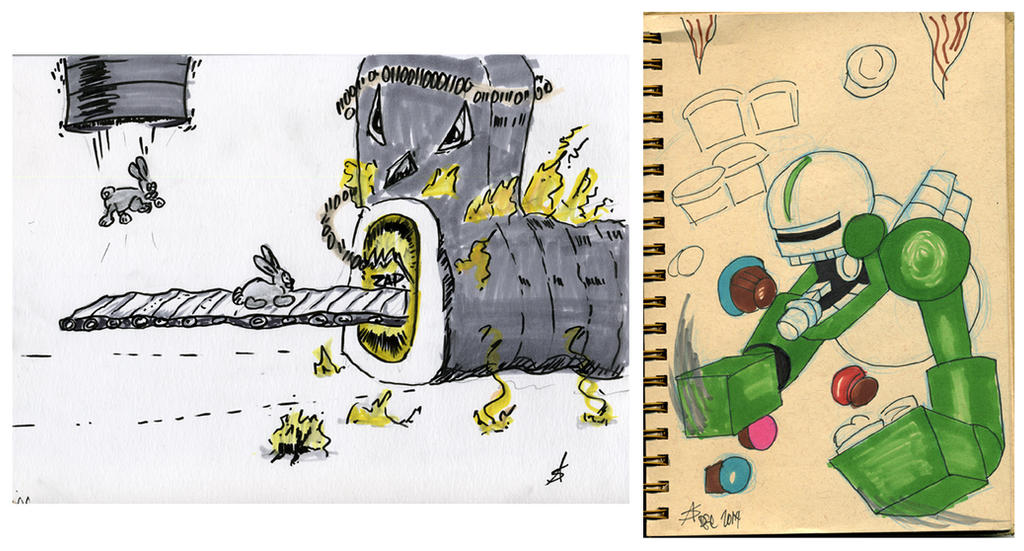 Watch
This week's
#SketchBomb-NC
theme was suggested by me.
"Robots and Food"
A mutual acquaintance of Adrian and myself have this running theme when he attend comic book conventions. He would ask an artist to sketch robot characters with food. I have seen his sketch book and it's hilarious seeing what professional artists would come up with using this theme. So another session of sketch and pass; pencils, inks, and color.
From left to right first Adrian Strock, and myself.
Adrian Strock
indova.deviantart.com/
dgcordon
dgcordon.deviantart.com