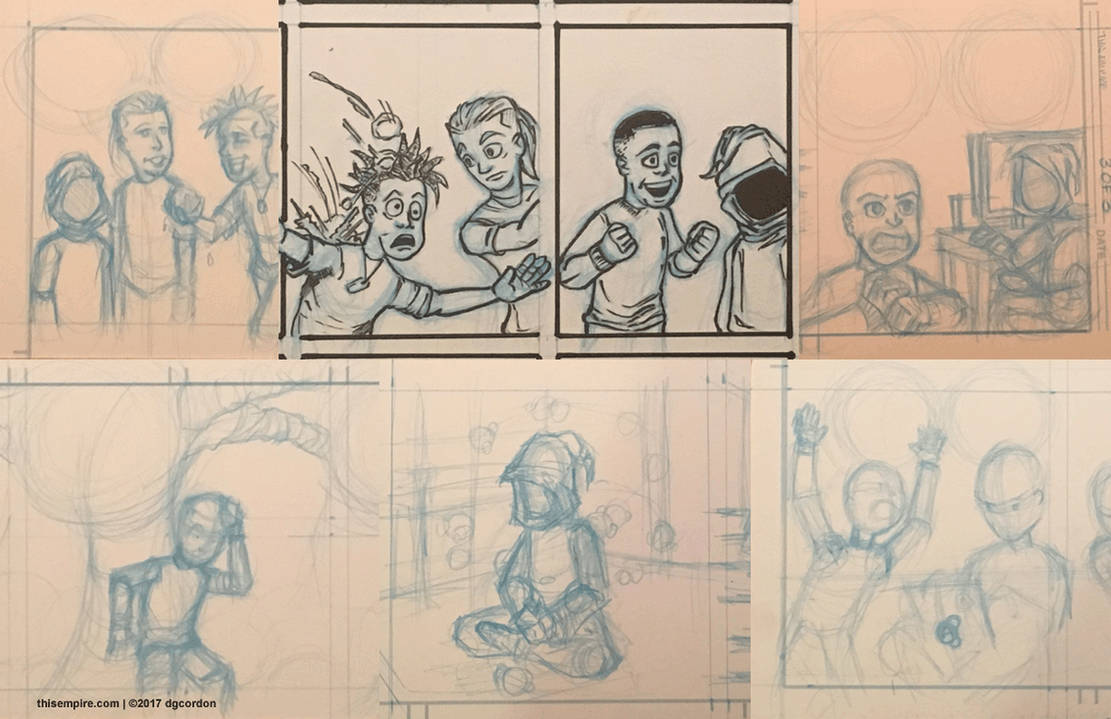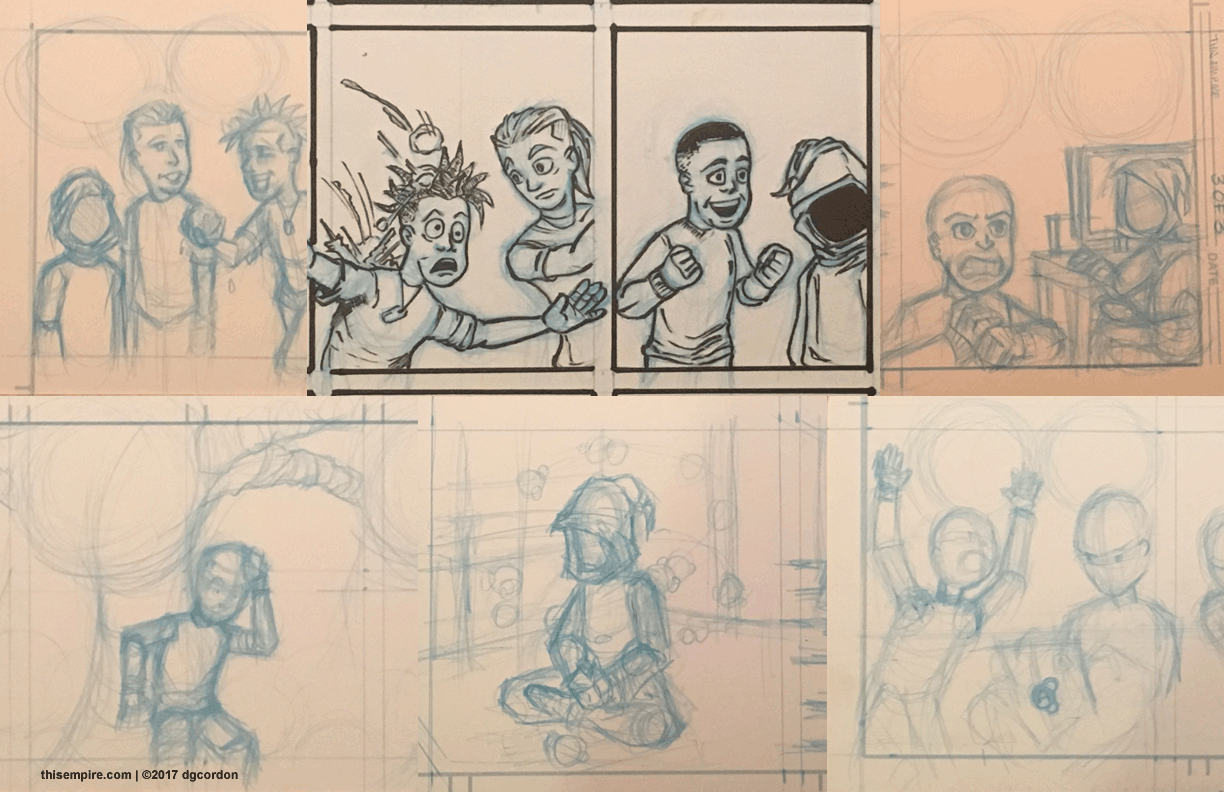 Watch
Now where were we? Oh I have been working on putting a short story of Jamal, Niall, Tyrone, Cellar Dweller and others after the end of The Mysterious Cellar Dweller. Up above you can see some of the process, in which I tried a different tactic in making comics. Failing brilliantly, missing my deadlines. Things do continue, hopefully there can be more progress reports with out spoiler of course.
This EMPIRE is still er… here, right now adjusting to shifts in the multiverse
Thank you for reading, back to making comics.