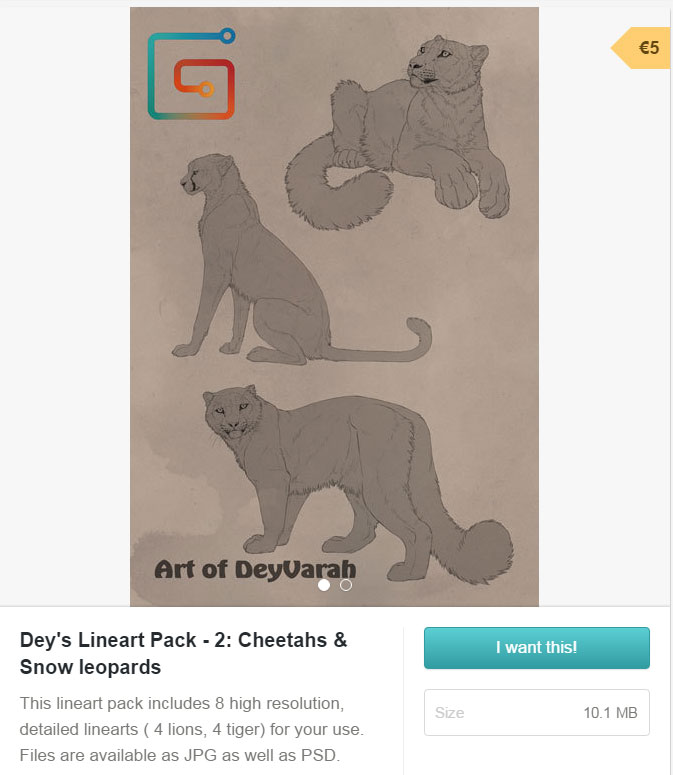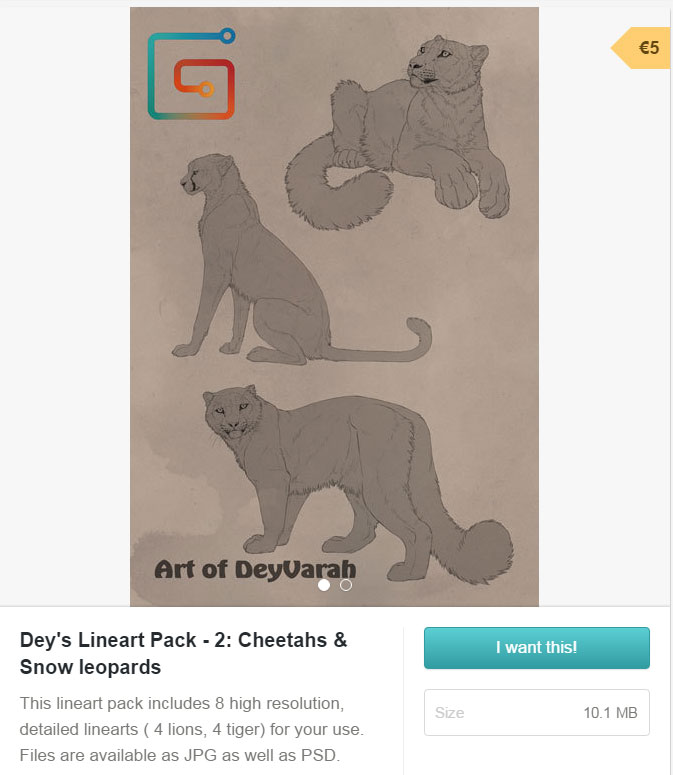 Watch
Here is the second of my lineart packs, featuring fluffy snowies and sleek chees ^^

gumroad.com/l/BvLEt

Supporters of my patreon: www.patreon.com/DeyVarah?ty=h will receive these lineart packs for free!
This pack includes
8 high resolution, detailed linearts ( 4 cheetah, 4 snow leopard) for your use. Files are available as JPG as well as PSD.
You may:
use them, fully or in part, for reference, practice, colouring, making roleplay characters or adoptables

Please remember to give credit to me (DeyVarah) and link to this pack when you use them

You may not:
alter & reupload, resell or redistribute these, fully or in part, in any way
use them for commission work or other commercial purposes (adoptables are fine)

For clarification:
You may repost colored, painted, shaded, etc. derivative works but you are NOT permitted to repost the linework, or any formats where the linework can be trivially extracted (PSD files, for example).

Please do check them out! I hope they will be of use to you


Will you ever make these available for points on your DA account?
Reply

Do you have more lineart packs? I already got these two but would def line to purchase more ^_^
Reply