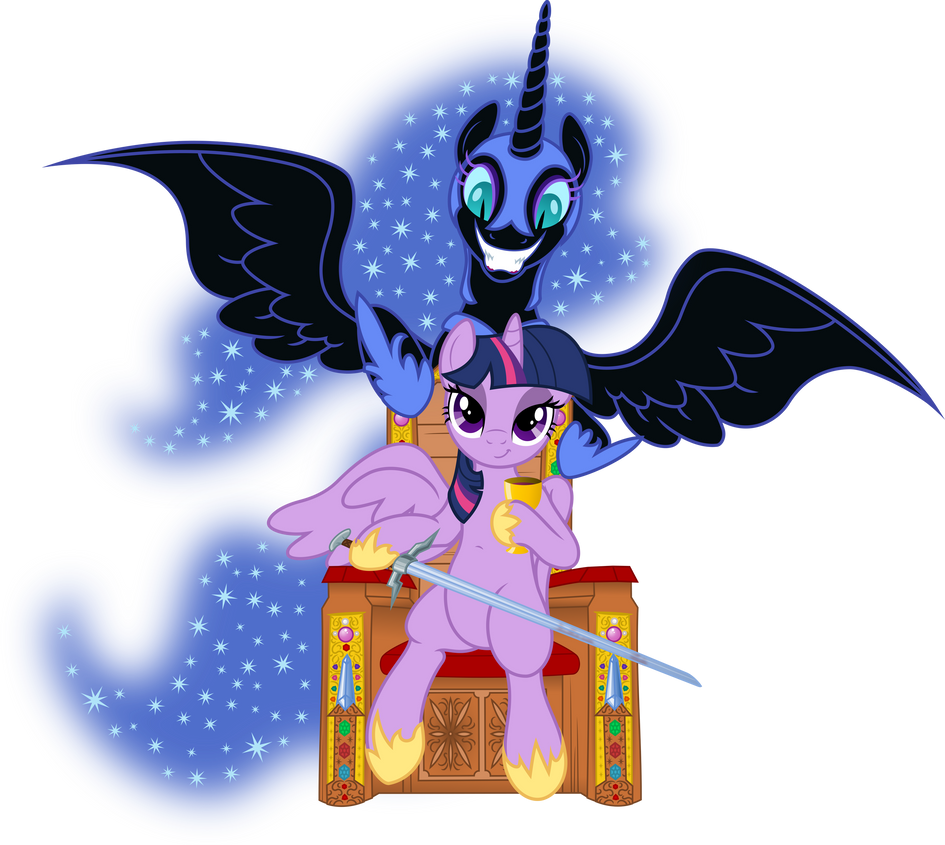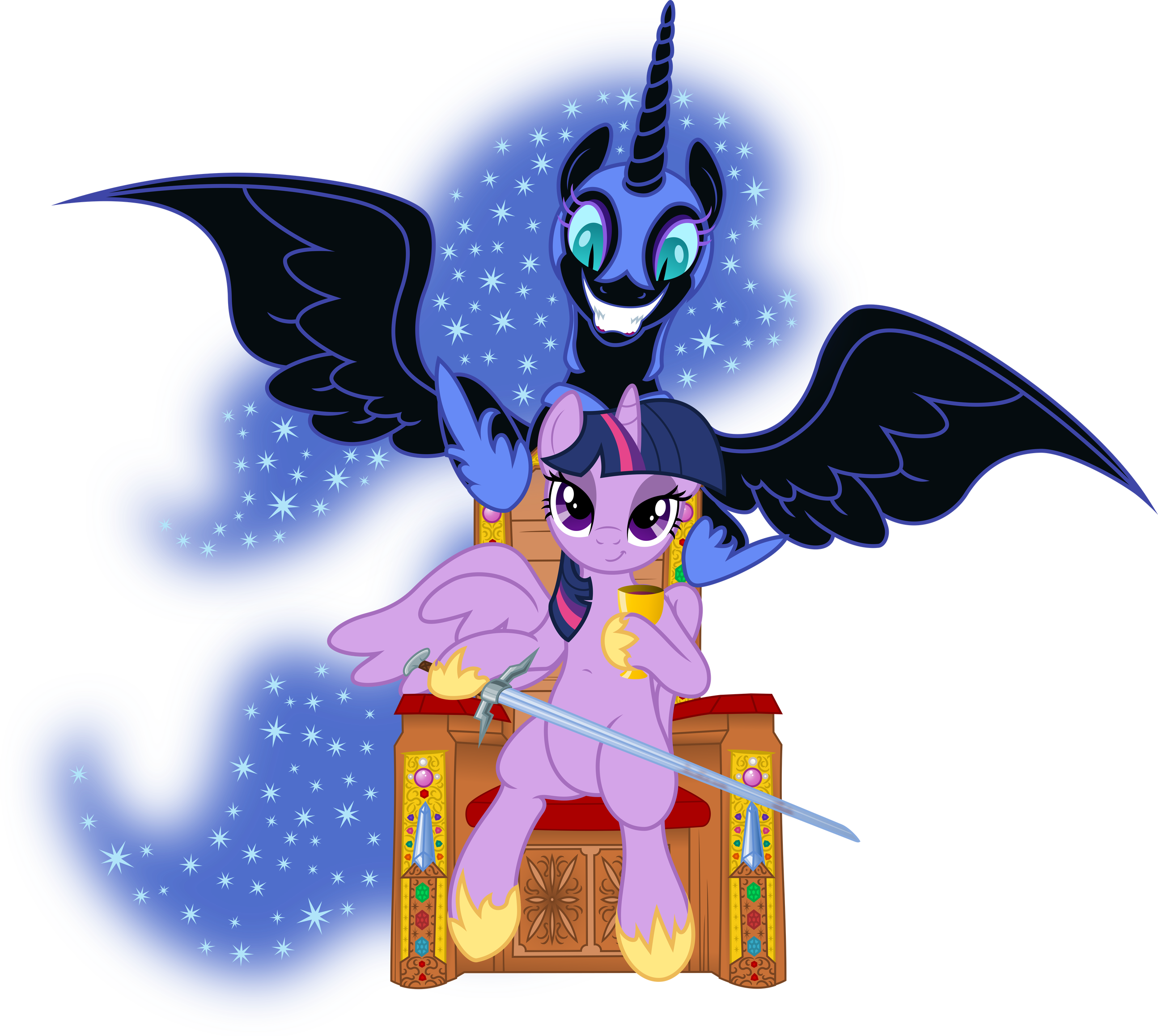 It's my vector shows Twilight Sparkle with cup of wine and Nightmare Moon behind the throne that wants taste ... fresh bloo... ykhm... wine

This vector is reference to computer game "The Witcher 3: Blood and Wine".
This vector is base on this sketch -
sallemcat.deviantart.com/art/T…
hanks you very much

(The author of sketch)
and

and

You are awesome!!!
Thanks boys!


Time work:
~15h vector
Software - Inkscape