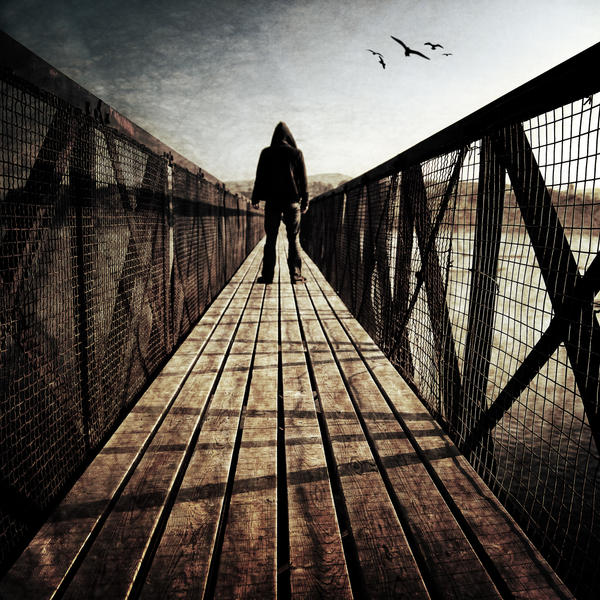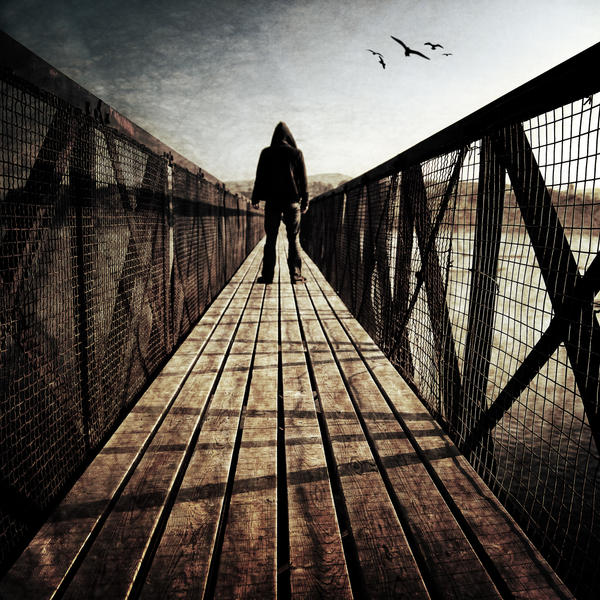 Watch
From the same serie :
Heedlessness
_____________________________________

FEATURED

Journal
of

~
jazzkidd
Journal
of

!
kli92
Top Ten submission of May 2009
of

#
iLovePhotographyClub
The Best of Freestyle Vol. IV
of

#
PhotographersClub
Square Photos: Various Sizes & Style
by

~
n0t1m3
_____________________________________
stock : ~
thiselectricheart
_____________________________________
© COPYRIGHT BRICE TROPHARDY

The work contained in my gallery is copyrighted ©Brice Trophardy 2005-2009. All rights reserved.
My work may not be reproduced, copied, edited, published, transmitted or uploaded in any way without my written permission. My work does not belong to the public domain.
FAQ #8: What are violations of the deviantART copyright policy?
This is a well-composed shot, with exceptional use of perspective, which creates a vast feeling of depth to this shot and really draws the eye into the frame and to the subject standing in the mid-ground who blocks the view of the pier in the background making it seem as if the pier was to stretch on forever.
The muted colours I find fitting adding to the overall feel. The direction of the natural lighting also adds more interest as the fence casts shadows over the wood. The diverse textures and the details furthermore intensifies the interest and impact of this shot.
Overall this shot gives you the feeling of being in a dream where you are trying to run to an object in the distance but you do not seem to get any closer no matter how much you run.
The Artist thought this was FAIR
6 out of 6 deviants thought this was fair.