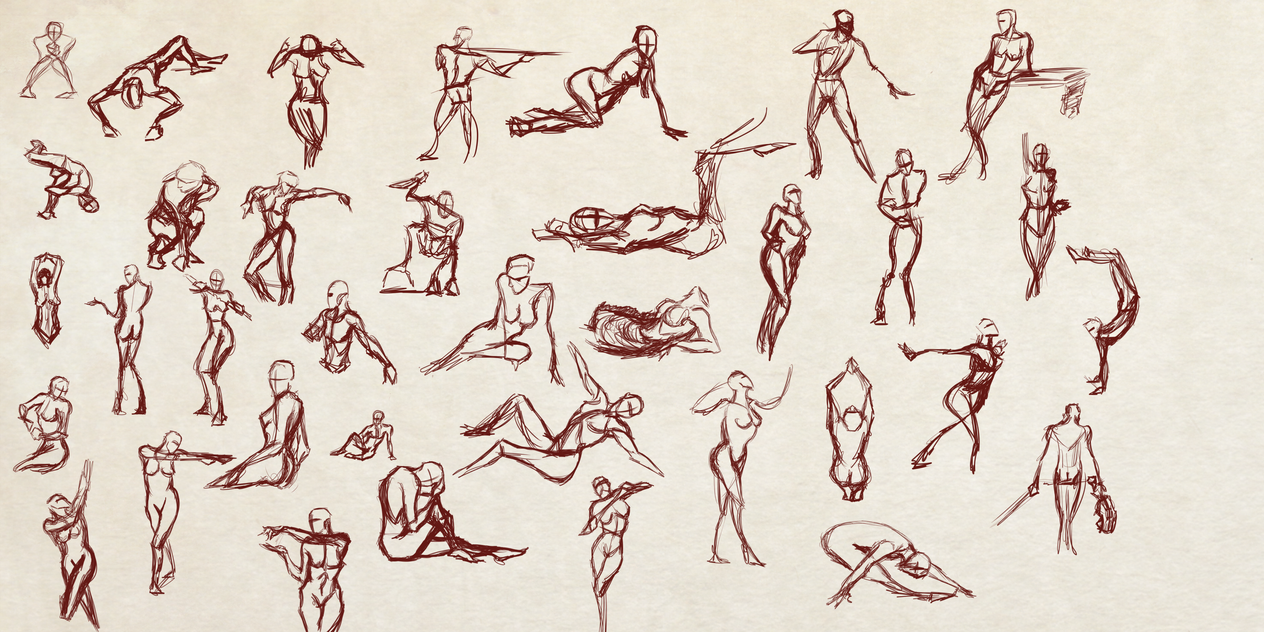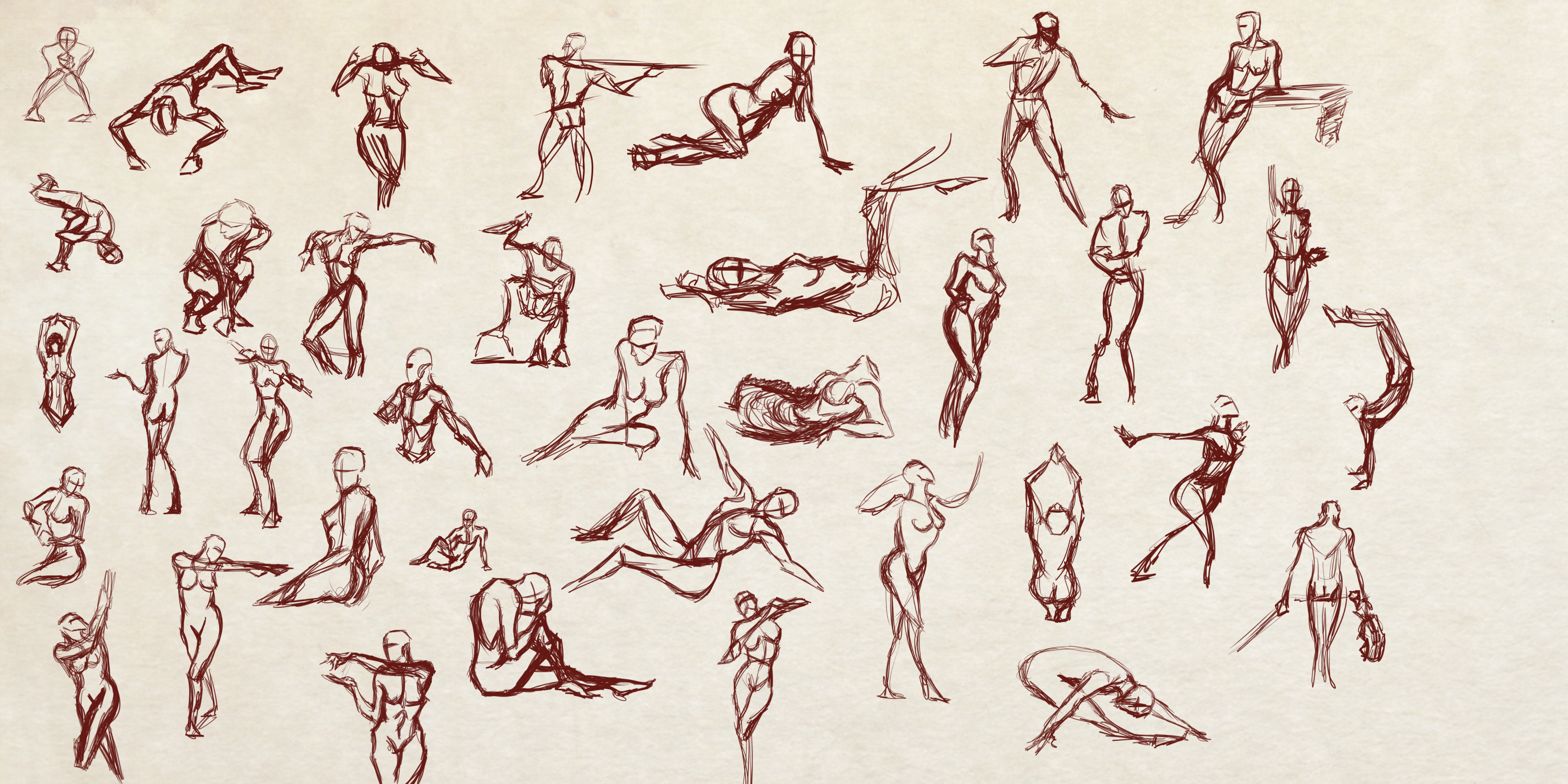 Watch
-
--
---
Hai!
(make sure to view at FULL SIZE zooming in for 2 times, it's quite big so i hope it's helpful, in fact feel free to use these as references, just credit

)
I have recorded the process of drawing these poses, if you want i can upload a speed drawing VIDEO on youtube.. just let me know in the Comments!
YouTube Channel: [link]
(Will be uploading a lot of VideoTutorials, speed drawings and more stuff pretty soon, sorry if i was inactive for some time but now i will be much more productive on my youtube channel!)
If practicing drawing hands poses is good, practicing body poses is, of course, even more important.
As most of you will know, these kind of quick poses are made with the purpose of "feeling" the movement and make the pose look as dynamic as possible, and anatomical stuff/ contours don't really matter.
A perfect drawing is useless if there's no life in it, and that's what poses do.
Practice drawing them if you want to improve

(some of there are referenced, some are not, but every pose took either 1 min or 2 mins max)
I'm also organizing a Very Quick and Easy CONTEST, no drawing skill required, 1000 Points Reward and 5 Winners to be chosen!
I recommend joining because it's very Quick and Easy, so hope you enjoy it

If you have any questions/doubts and you can't find the answer in the video, feel free to ask.
If you are interested, look at this Journal, Everything is explained there!

Very Quick Contest - 1000 Points Reward, 5 WinnersVery Quick Contest - 1000 Points Reward, 5 Winners to be Chosen!
Points to be Awarded:
200

for Every Winner
(Depending on the number of participants, prizes could either decrease or increase)
Will end on 20 July (Central European Time http://wwp.greenwichmeantime.com/time-zone/europe/european-union/central-european-time/ )
The deadline could be extended if there's the need to do so.
What this Contest is about:
This is a very Quick and Easy Contest, i recommend joining because all you have to do is basically leave a comment here..


Details about what kind of Comment and what purpose it has are in the video i made, embedded here.
(If the embedded Video doesn't play, click here: http://www.youtube.com/watch?v=EoV4cg1VPxY&feature=c4-overview&list=UUVvlkG8IUFLhPaVg9YLocKQ)
If you intend to take part in this, please watch this video, everything is explained there.
Quick Recap of the Requirements to Join:
(If you don't fo
---------------------------------------------------
-YouTube Channel:
[link]
(Will be uploading a lot of VideoTutorials, speed drawings and more stuff pretty soon, sorry if i was inactive for some time but now i will be much more productive on my youtube channel!)
-Facebook Page

:
[link]
-LiveStream Channel:
[link]
(we are going to use this one from Tomorrow for Hidden pencils CRITIQUES, so begin to follow the channel if you want!)
-Twitter: Dex911
(Join the Hidden Pencils Group, unlimited submissions and you can submit anything you want, we are 127 at the moment! [link]

)