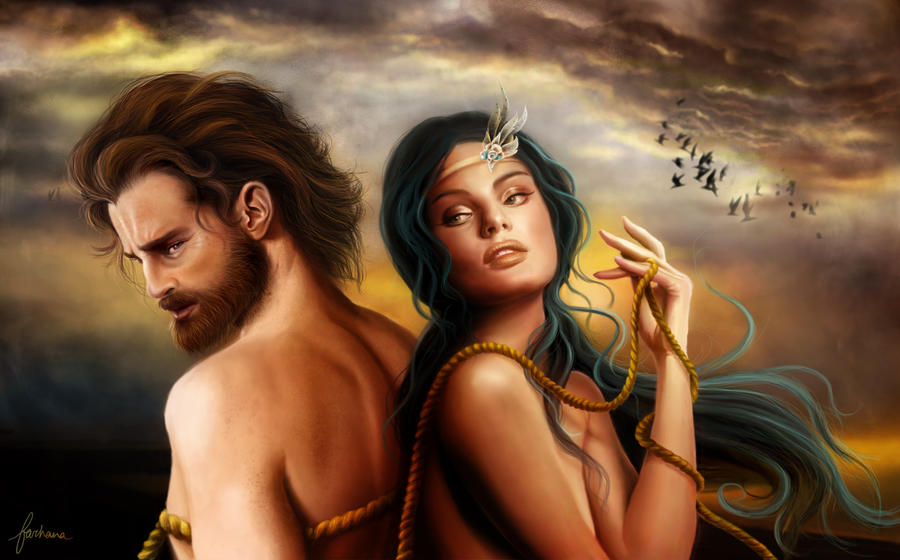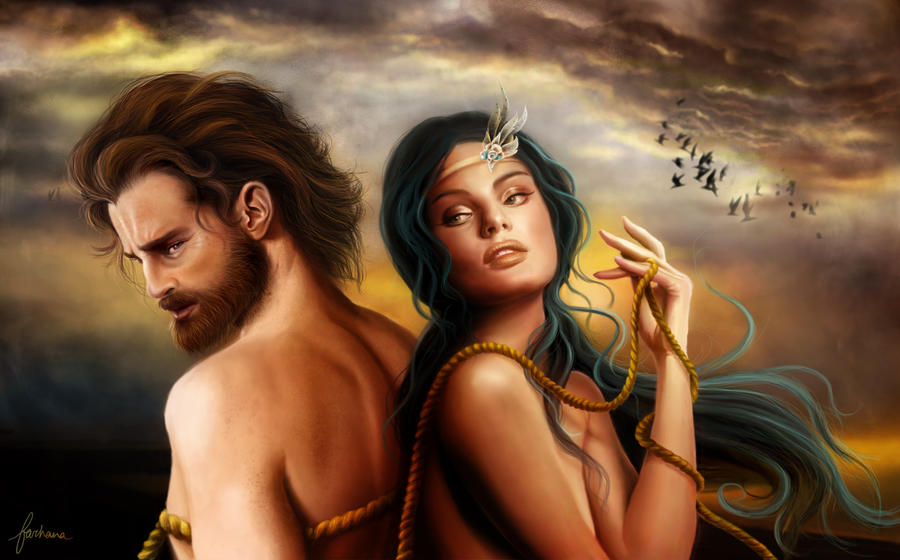 Watch
This painting is based on the story of The Odyssey by Homer. I did this over around a month. I've been so busy since school started that I've only managed to dedicate about an hour a week to painting. Hope you guys like this! I still want to work on it though, not sure if it's entirely finished. All comments very much appreciated, of course (:
WIP:
[link]

In the island Ogygia, Calypso welcomed the exhausted Greek hero, Odysseus, who had drifted for nine days in the open sea after losing his ship and his army to the monsters of Italy and Sicily when coming back home from Troy.

Not having seen any men for hundreds of years, Mythical Calypso fell for Odysseus instantly. She wanted to make him her immortal husband and give him eternal youth. But Odysseus denied her offer as he longed to go back to his wife in Ithaca. Yet, Calypso was so much in love with him that despite his refusal, she persisted and continued seducing Odysseus, making him her lover.
Other seductresses:
Another Greek couple: