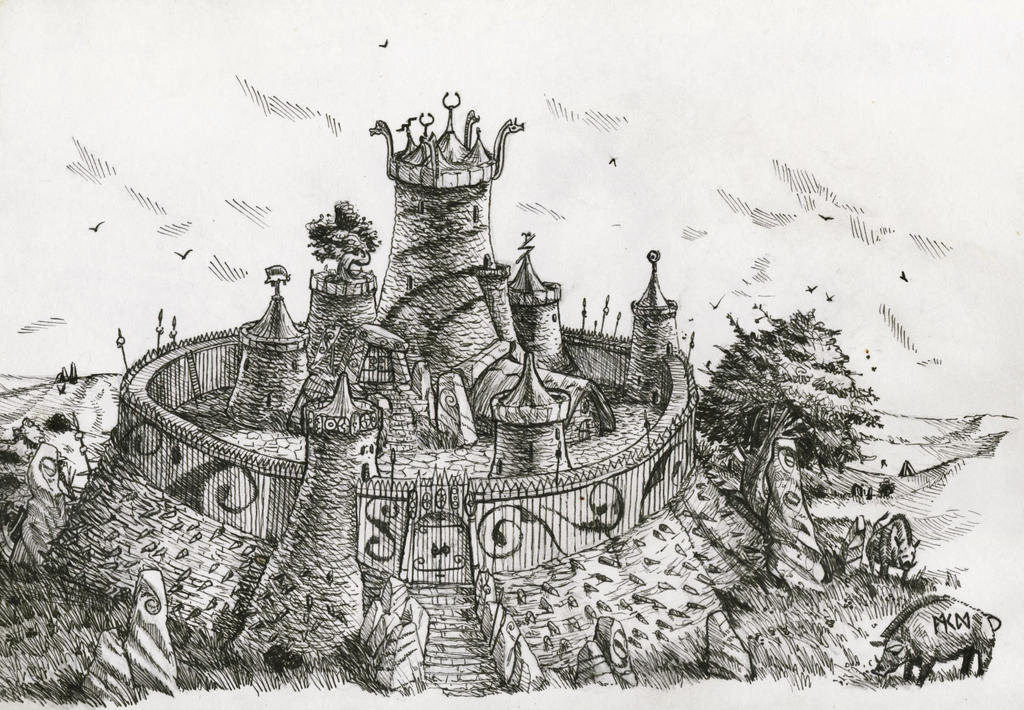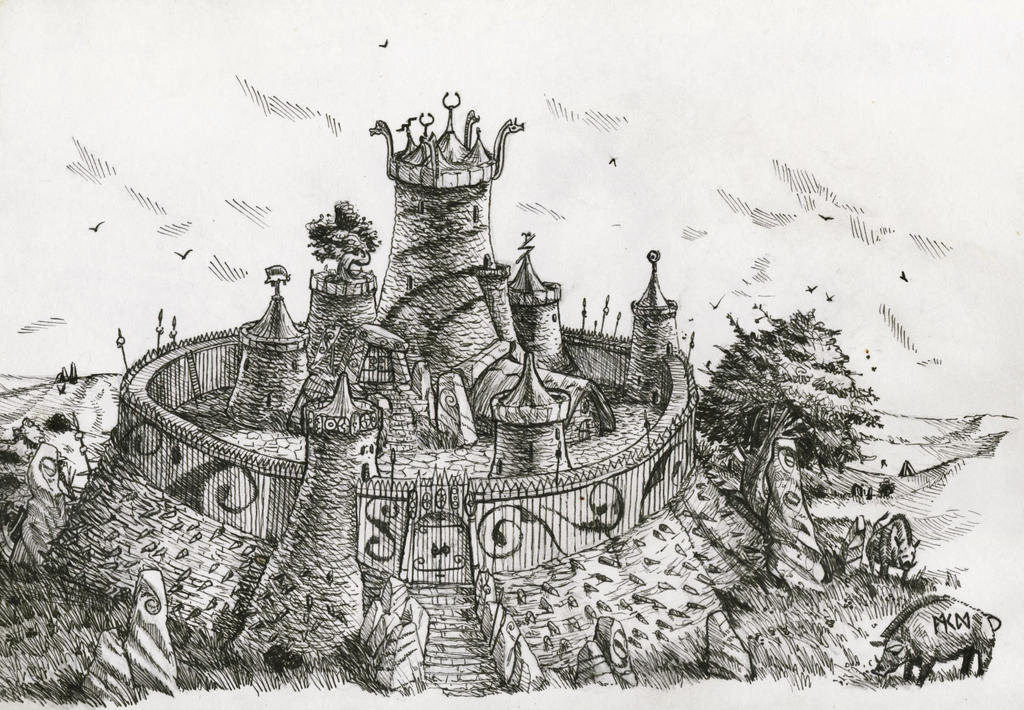 Original unofficial fan content

I wish I had decided to ink it from the beginning, I think that perhaps this media works much better with structures for my style.

A small fortification for a minor chieftain. The structures are based on "brochs". I capped the thatched spires with some La Tene, and Pictish symbols. Thureos, and Carnyxes to adorn the ramparts.

To be honest I pull a lot of ideas that I had from my Stonemen and they're getting a little muddled. But maybe that's the way "La Tene fantasy" is, because I haven't seen anyone else do it. (not saying it doesn't exist)

I love the details of torcs being used to decorate the roofs.
Reply

Absolutely Superb!

Reply

Lookin' even better!
Fingers crossed CA pick up on it and get kicking into Albion.

Reply