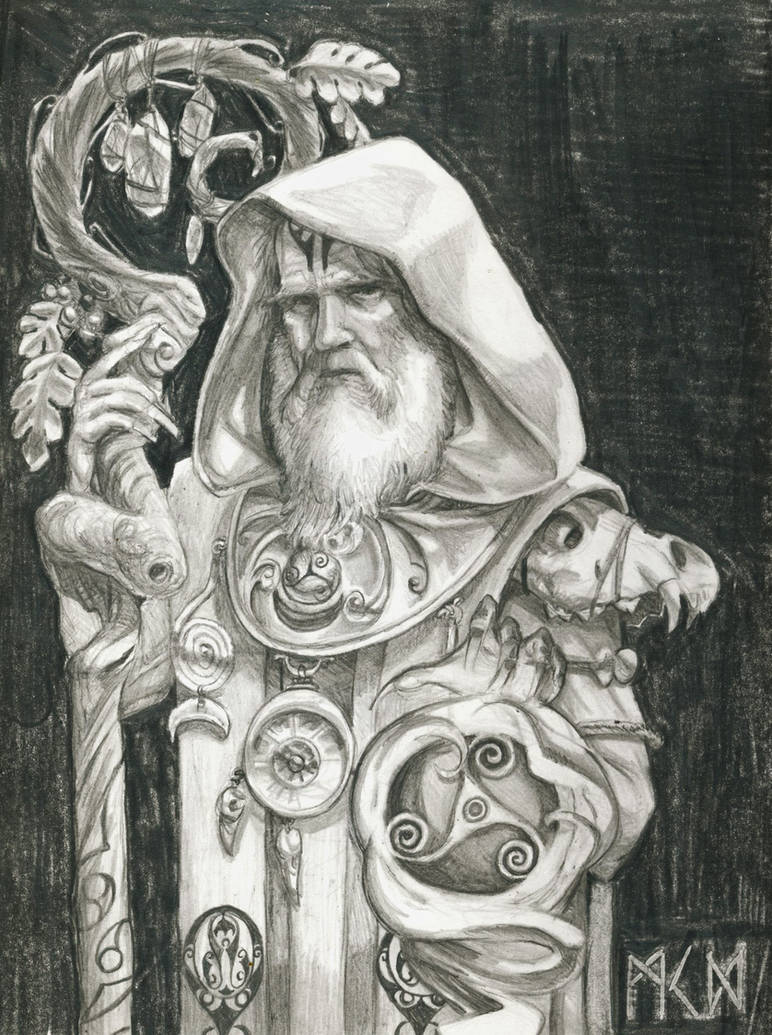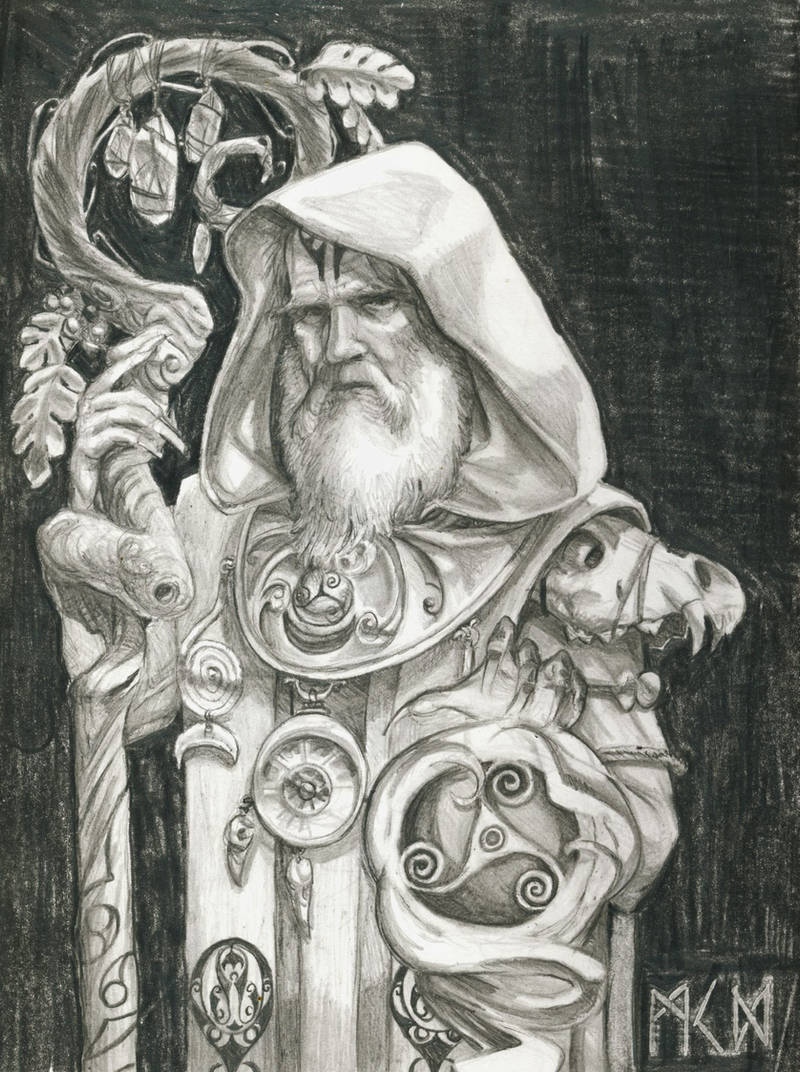 Original fan character and content

Druids were the cultural, religious, and judicial leaders of their people. So I decided to do give them the same treatment for Warhammer Albion, of course they're called "Truthsayers" in 8th edition. Each tribe of Albion has an assigned Turthsayer, and each of them report to the Council of Truthsayers which meet at the Pillar of Og Agog, which is subsequently headed by the being called Draoiorix, king of the Truthsayers. It sits upon its throne atop the pillar in its most relatable form, a man of advanced age. Though Draoirix is a being of unknown form or age. It is a shapeshifter. A supreme adept of the Lore of Light, Life, and Beasts. It is so old and assumed countless forms that it does not remember what its original identity was, or even if it is relevant anymore. It acts as a kind of spiritual leader and guardian of the inhabitants of the island, but belongs to no single tribe. It acts on its own accord, and goes where, when, and how it pleases.

Reply

Reply

A very Happy New Year to you Master de Witte!

Reply

Very nice drawing, detail design, and most appropriate! The Warhammer world's various nooks and crannies obviously have much potential for further fleshing out. This is getting glorious.

Reply

Oups! For a second I thought he was a fantasy Santa Claus!
Happy new year, any way!
Reply

Absolutely beautiful !
There might be something with his body proportions, but not sure though

Reply

Thank you!
It is a bit of an unnatural pose haha. But perhaps it is the one thing I noticed after I uploaded: the cloak from his shoulders should hang out about a cm more to the right from his torso

will fix today
Reply