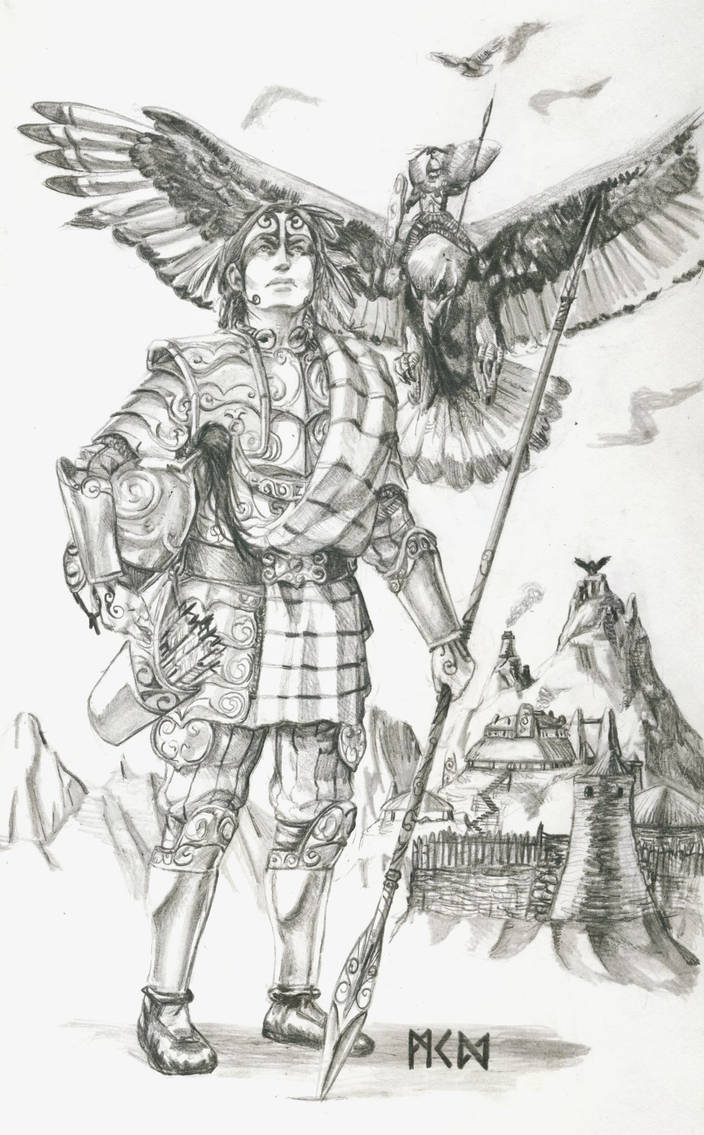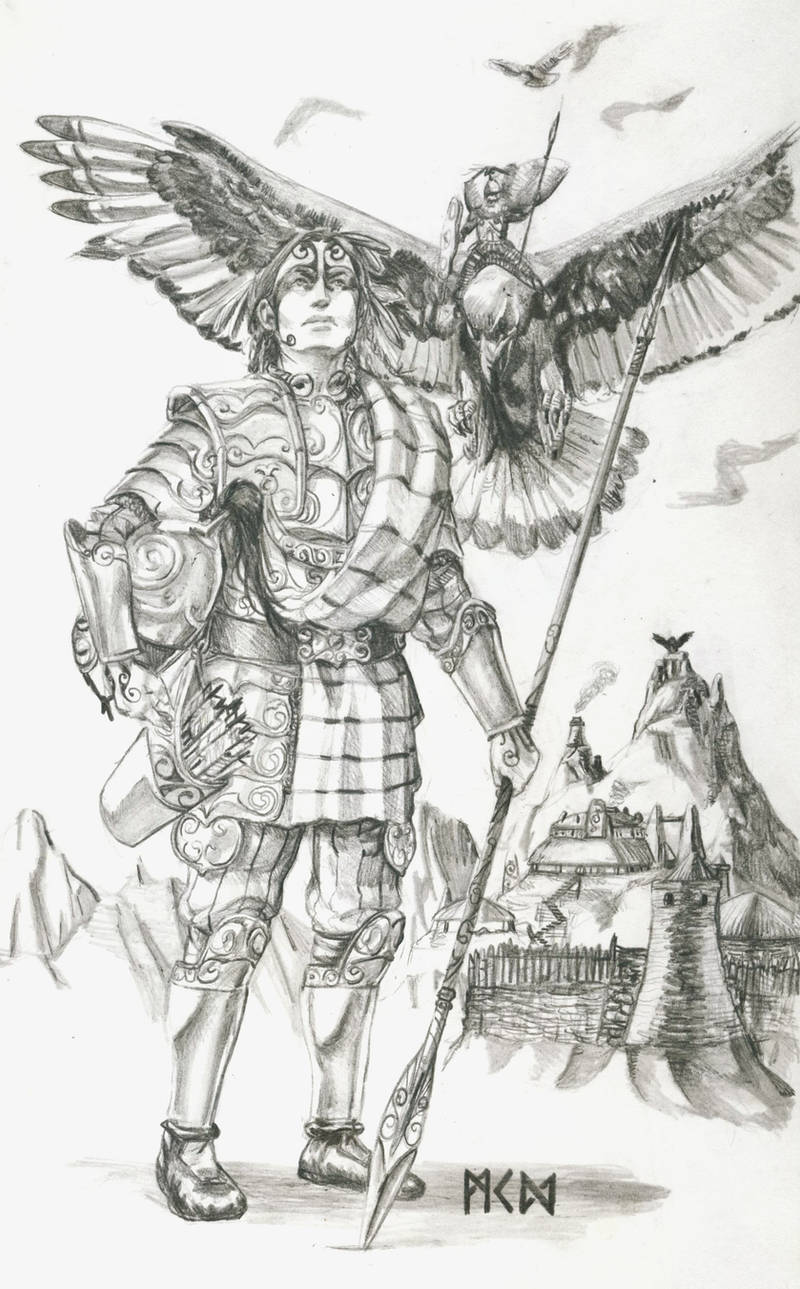 Watch
Original Fan Content not GW

Before I begin on the lore I wrote for Albion, I have to say that it is a tremendous amount of thinking going into two things I love. That is, the original Warhammer Fantasy universe, and La Tene culture.
There are many difficulties going into designing Albion so I hope you bear with me and enjoy what is and may be for some time, a work in progress. (and excuse my misspelling of Albion as Alboin as I am a history nerd who mixes names with a Lombard king). The most important aspect I wish to note however is that I have to make them on par, that is, able to fight with some of the other races of the Warhammer world and that is a difficult task. I designed La Tene plate armour, and wrote in some interesting metals like Archbronze.

Some people don't like that they are on a level as able to fight against other races of the WH world, but I see it as important. Hypothetically if they were made into miniatures this would obviously need to happen, but of course I can only do it lore-wise.

The Toulenii are an Order aligned Albionic tribe that occupy the oppidium of Toulenos' Roost high in the Beast Peaks of Albion. They are most associated with the Great Eagles their elite ride into battle and patrol the Beast Peaks for armies of the (now departed) Chaos demon Belakor marching South from the Citadel of Lead, of course when they are not fighting among the other tribes. Buddug is their chieftain and rides upon the greatest of Great Eagles the Golden One: Andarta (see what I'm doing here). But is sure not to stray West into the homeland of the Giants of Albion. She weilds a spear steeped in magic, and fires magical arrows which are willed to their target.

I love the armor on that dude! It fits very well with the very little we have seen of Albion.
Reply

Also, may I have your permission to spread the news about your ongoing Albion concept work on various Warhammer and closely related hobby sites?
Due credit always given, and it's all about getting this out to some of those who would be most interested in seeing your work, and make them both conscious of your concept artwork, and prodded to visit your Deviantart Gallery and comment as you go along drawing and fleshing out this misty land of bronze warriors.
I can always share bare links, but pictures draw people in a lot better. I'd like to share a few words of presentation, a link to each new artwork with encouragement to visit and comment on DA, and the artwork image in question. I wouldn't quote your thoughts for each concept artwork, since that's up to visitors of the respective Albion artworks to read for themselves on Deviantart.
This new project deserves recognition and exposure in Warhammer Fantasy circles. Just asking.

Reply

Also if you do share, link me to the pages? so I can read any comments.
Reply

Absolutely!
Warseer:
www.warseer.com/forums/showthr…
DakkaDakka:
www.dakkadakka.com/dakkaforum/…
Warhammer Empire:
warhammer-empire.com/theforum/…
Round Table of Bretonnia:
www.roundtable-bretonnia.org/i…
Lustria Online:
www.lustria-online.com/threads…
Chaos Dwarfs Online:
www.chaos-dwarfs.com/forum/sho…
Ulthuan:
www.ulthuan.net/forum/viewtopi…
Druchii:
www.druchii.net/phpBB3/viewtop…
T9A:
www.the-ninth-age.com/index.ph…
Registering accounts on the forums and subscribing to the threads would be the smoothest way to get notified about new comments in the future as the Albion exploration grows (I'll continue reporting new concepts of yours there). It's always hard to tell when something new will draw a lot of attention, replies, ideas and enthusiasm, and when something will be viewed silently.
You can tell forums have been declining for long: CDO requires manual registration (I can fix that in no time if you register) while Round Table of Bretonnia don't allow for new registrations at the moment. Still, some avid Warhammer fans still visit the above sites from time to time, and they're not complete ghost towns. I'm at the moment not at all knowledgeable about Facebook groups to spread it to. I'd expect most interest from the denizens of Warhammer Empire.
I also know Bugman's Brewery hosts an active membership, but they're infamously uninterested in everything not Dwarfen, so they're not on the list.

Reply

Go ahead and share! Like I always say, just post a link to the art or my page along with the image or whatever you post. Feel free to add a description and whatnot as you please.
Reply

I absolutely adored this! I wished games Workshop developed more on Albion's lore, hopefully Total War Warhammer might get involved with Albion.
Reply

Thank you! I as well. It at least opens the door for me to do this project

Reply

Nice design and most evocative vackground settlement! Real promising start.
I might be wacky in that way, but it occurred to me that you'll probably be easily able to reuse your original Albion concepts for a setting of your own, under other names, should you ever wish it. Just a side note for the future.
For now, though, let's buckle in and enjoy a ride through Warhammer's Albion the likes of which has never been seen before!

Edit: This got posted as a reply instead of a comment. Phone use on DA may be strange, apparently.
Reply

Splendid Work Master de Witte - given Albion has also been opened up to the world under the most violent circumstances possible, one suspects that quite a few native Braves will have acquired foreign made armour one way or another!
Reply

Thank you!
That is one of the things taken into account as I write the fan-lore

But I want them to have their own unique armour as well to add to their look.
Reply

I...so...ADORE THIS! I wish there was more to Albion in the old game

Reply