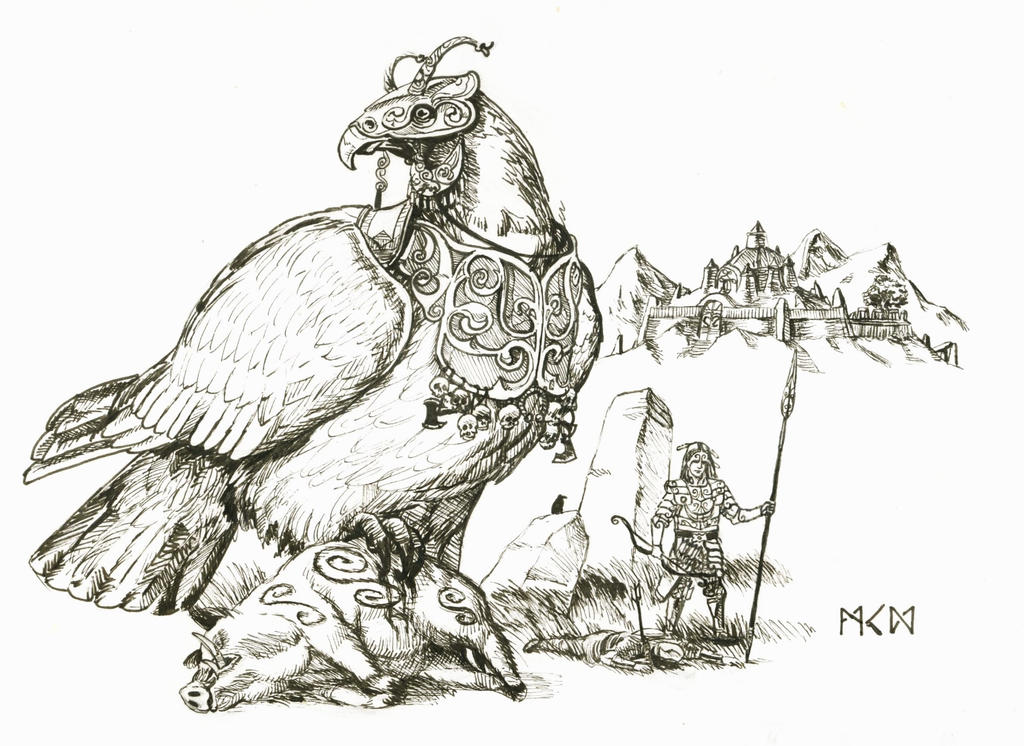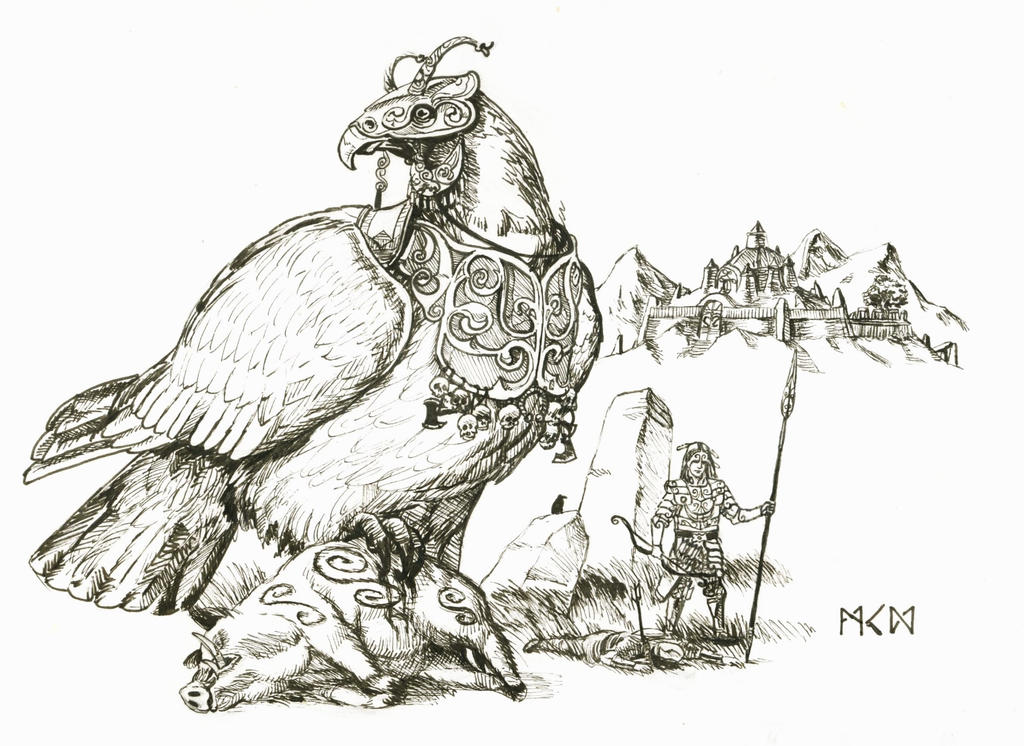 Original Fan Content
Buddug and her personal Great Eagle Andarta, golden of colour and exceptionally large. A gift of the sun god Toulenos. (Combination of Toutatis and Belenos)

A sneak peek into another tribe!


The Toulenii are an Order aligned Albionic tribe that occupy the oppidium of Toulenos' Roost high in the Beast Peaks of Albion. They are most associated with the Great Eagles their elite ride into battle and patrol the Beast Peaks for armies of the (now departed) Chaos demon Belakor marching South from the Citadel of Lead, of course when they are not fighting among the other tribes. Buddug is their chieftain and rides upon the greatest of Great Eagles the Golden One: Andarta. But is sure not to stray West into the homeland of the Giants of Albion. She wields a spear steeped in magic, and fires magical arrows which are willed to their target.

The fort in the background is based on a Broch.

Andarta's breastplate is adorned with trophy skulls and the weapons of enemies!


Shame GW never expanded on this, because you're showing just how much it can be done with it!

Reply

I couldn't possibly handle such a bird, but I STILL want one!

Reply

Nice! And a promising sneak peek. This is ringing true to the Warhammer spirit for sure.
Also, another forum to add to the share list. Eighth Edition For Life, for players sticking to the last official WHFB edition, and also the Old World. I believe they may be particularly interested in this exploratory work of yours, and even create an army list going forward.
EEFL:
eefl.freeforums.net/thread/131…
Skål!
Reply

I greatly appreciate you spreading the word, thank you! I do go to the threads a couple times a day to read and check for new comments

Skål!
Reply

Celtic England in Warhammer Fantasy, and is Buddug supposed to be the Warhammer Fantasy version of Boudica? or is that just something I assumed?
Reply