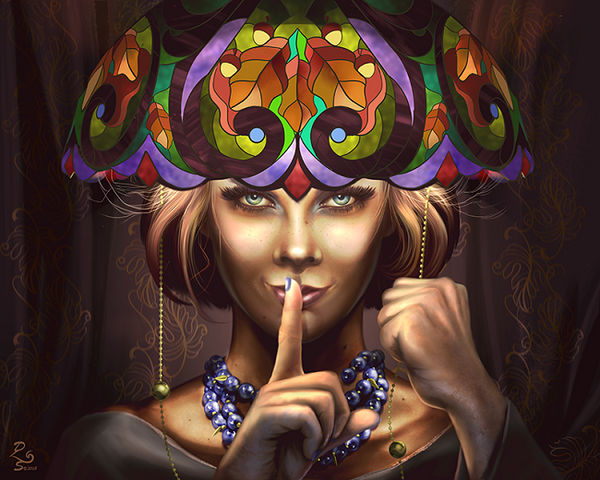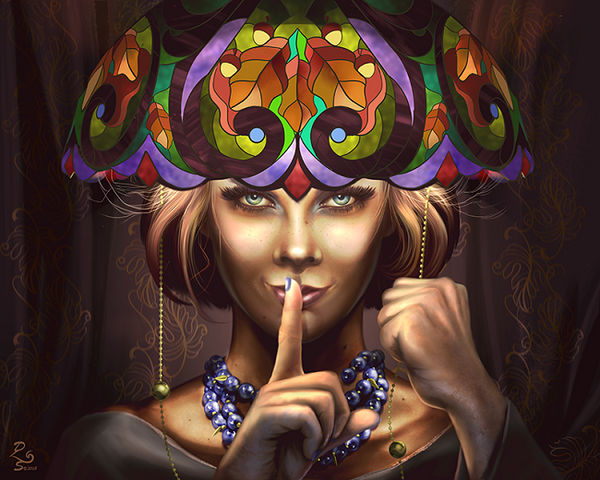 Watch
This another piece for my
Lustre
personal project. I really enjoy ambient lighting and stained glass, Autumn also is such an inspirational for me. Attached is also a
link
to quick video of me painting a lapis bead for a necklace in Autodesk Sketchbook using a reference I found on Google. Lapis beads have different shades of blue in them with a speckle of gold which is the pyrite showing through the rock. I would paint the bead and duplicate it. Then I would adjust brightness and shadows on the beads that were in the direct light or darken ones in the shadow.
Copyright 2018 Devious Squrl Designs



She'd be terrible at hide and seek 😂
Reply

I love everything about this piece - concept, design, content, color palette and execution. I particularly love her expression - she looks like she is on the edge of madness - or tipped over the edge - HA!
Reply

im not gonna lie this looks like a moment before she secretly punches you
Reply