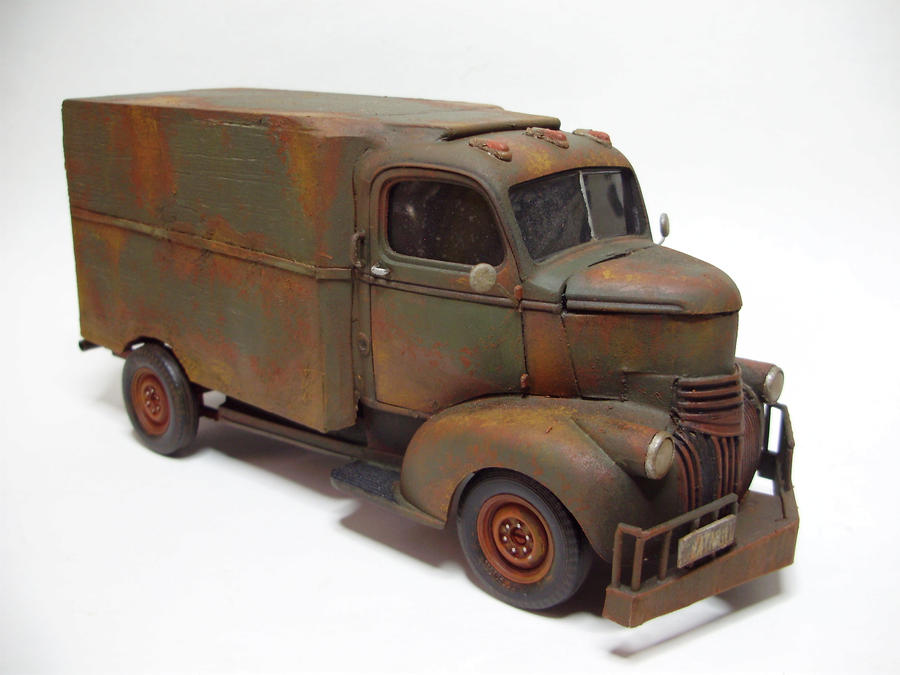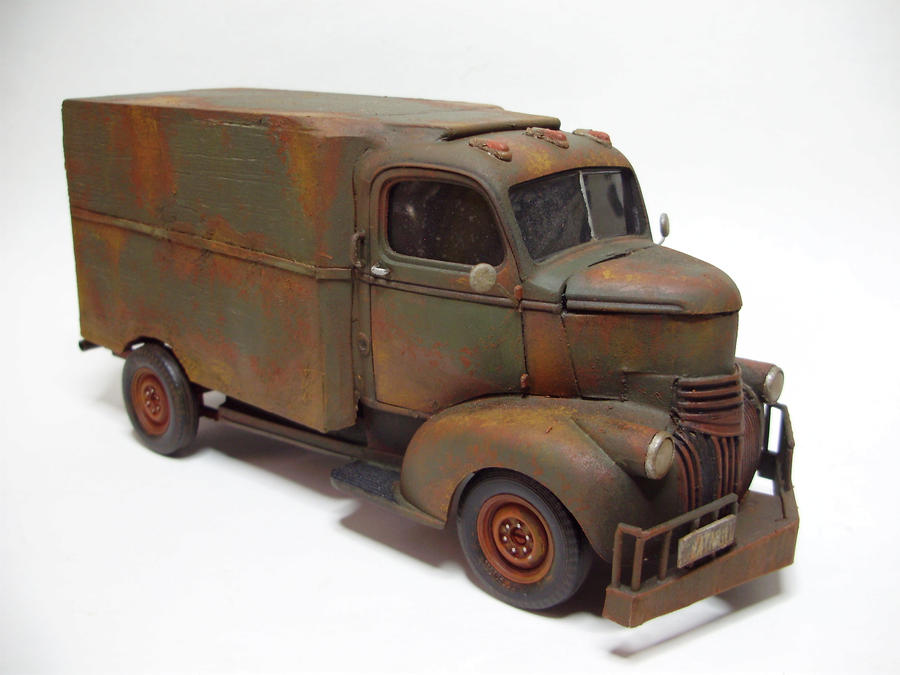 Repics of an old build I never got good pictures of till now.
I built this 1/24 scale model of the truck from the "jeepers creepers" movie.
[link]
I had to use a regular 1941 truck because no one sales a 1941 cab over engine truck that I needed. I thought this movie was awsome!!!
pic2
[link]
pic3
[link]
pic4
[link]
pic5
[link]
pic6
[link]

sweet build, I have been wanting to do one for along time.
Reply

I am so in LOVE with what you have done. Love the Movies, The Creeper... Most of all HIS TRUCK. I hope you have seen the 3rd one.... The TRUCK IS BACK.....

So how do I get one of these.
I can make one if I knew what you used for a base. I have been looking at models, and can find nothing even close.
I don't suppose you could make another?
Thank you for showing us this INCREDIBLE CREEPER TRUCK

NightmaresGrim
Reply

Isn't it funny how he acted like a human by driving the truck except he was throwing bodies down the sewer
Reply

Looks awesome! Where did you get those peepers!

Reply

I am looking for a model of this truck. I love it. Can you help me?
Reply

Oh wow. I love that movie! What a great monster! Awesome truck!
Reply

Great tones, love the chunkiness of vehicle too, it's all function.
Reply

Reply

Never really saw the movie, but your conversion from a '41 Shebby half ton pickup into a LCF (not a COE) is great.
LCF=Low Cab Forward as Chevy/GMC called 'em way back when.
Reply

Thanks dude

, also thanks for the info on the LCF.
Reply

looks awesome! great weathering, gives this truck an eerie feel.
btw i enjoyed jeepers as well.
Reply