Terms of Service/Rules
General:
I can refuse a commission any time I want
Commissioners must pay first before I start.

Do not send the payment before getting an approval from me.
You are allowed to use the piece for whatever you want as long as you:

Don't remove/cover my watermark
Don't credit as your own; credit me outside of DA
Sell/Copy it to other people
Refunds:
I will not give a full refund if you're not satisfied with the final product. I can do my best at edits but not the whole thing.
Do not rush me, my pace is different each day and I could possibly refuse to do your commission entirely and refund you.
If you're paying with Points:
All point commissions will be used with the commission widget on my profile; do not donate/gift it unless I say so.
Not required to fill in the description, but it's a nice reminder for me in case I lose the original comment.
If you're paying with Paypal:
Must be in USD; I literally won't be able to use other currency in the US.
Note me your Paypal address
I will send you an invoice, please wait.
My Drawing Limitations:

Animals
(Mostly animals with 4 legs I will try though)

Pokemon (Yes, even PKMN)

Humans

OCs

PG-13 art
(I guess like blood and scars/bleeding scars, swearing is fine too)

TV show characters (Or any fandom characters)

R-18 art
(Full on gore, vore, sex, nudity)

Fetish art
(Sorry man, I'm not that type of artist and I can't help you with that)
---
---
Journal Dolls/Page Dolls || 400 or $4
These fit in the 150x150 canvas and are pixel animations suit for your front page or as a journal doll. The animations are fairly simple, head-bobbing + tail swishing etc.
As of now, only animal ocs can get this commission.


========
Fullbody || 200 or $2
Fullbodies with a transparent background
Ex)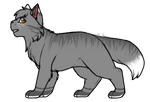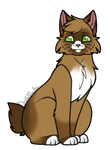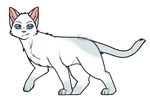 Shaded Fullbody || 250 or $2.50
Shaded fullbodies with a transparent background
Ex)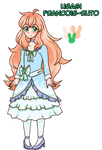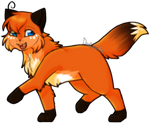 ========
Complex Drawing || 400 or $4 [+ 150 or $1.50 every extra character]
A full digital drawing of one character, complex background, and shading.
*Yes, they could also be scene commissions as well, best to provide a prompt with a line of dialogue.
**If you wish for your commission to be a computer background, for best results provide your computer dimensions.