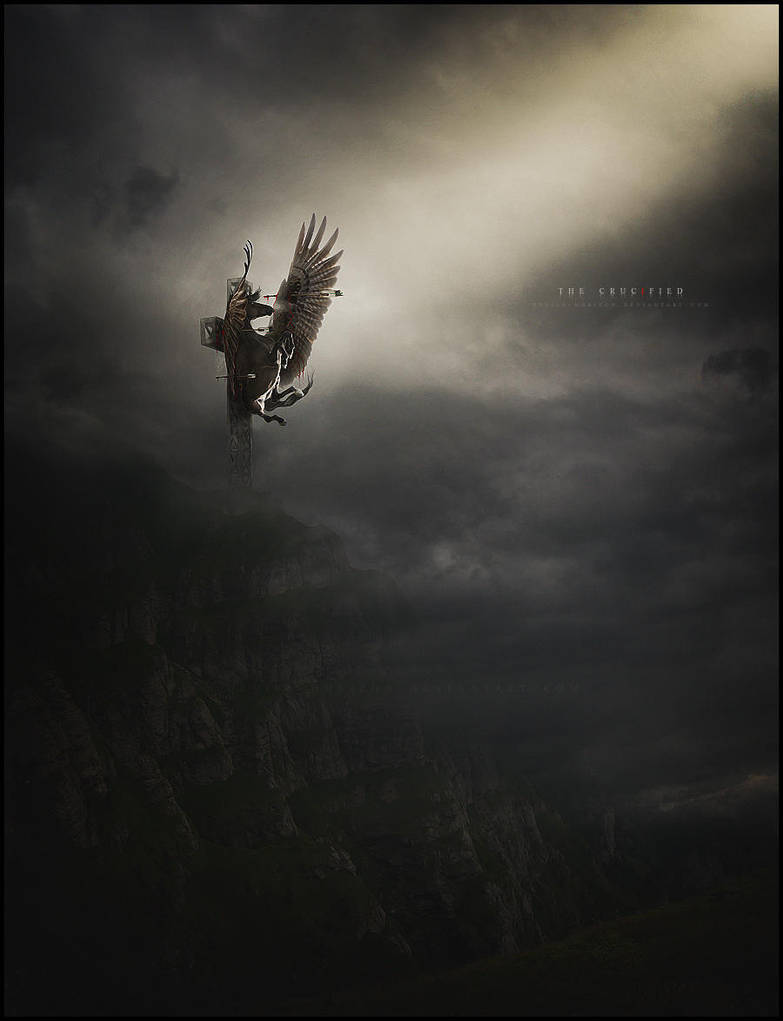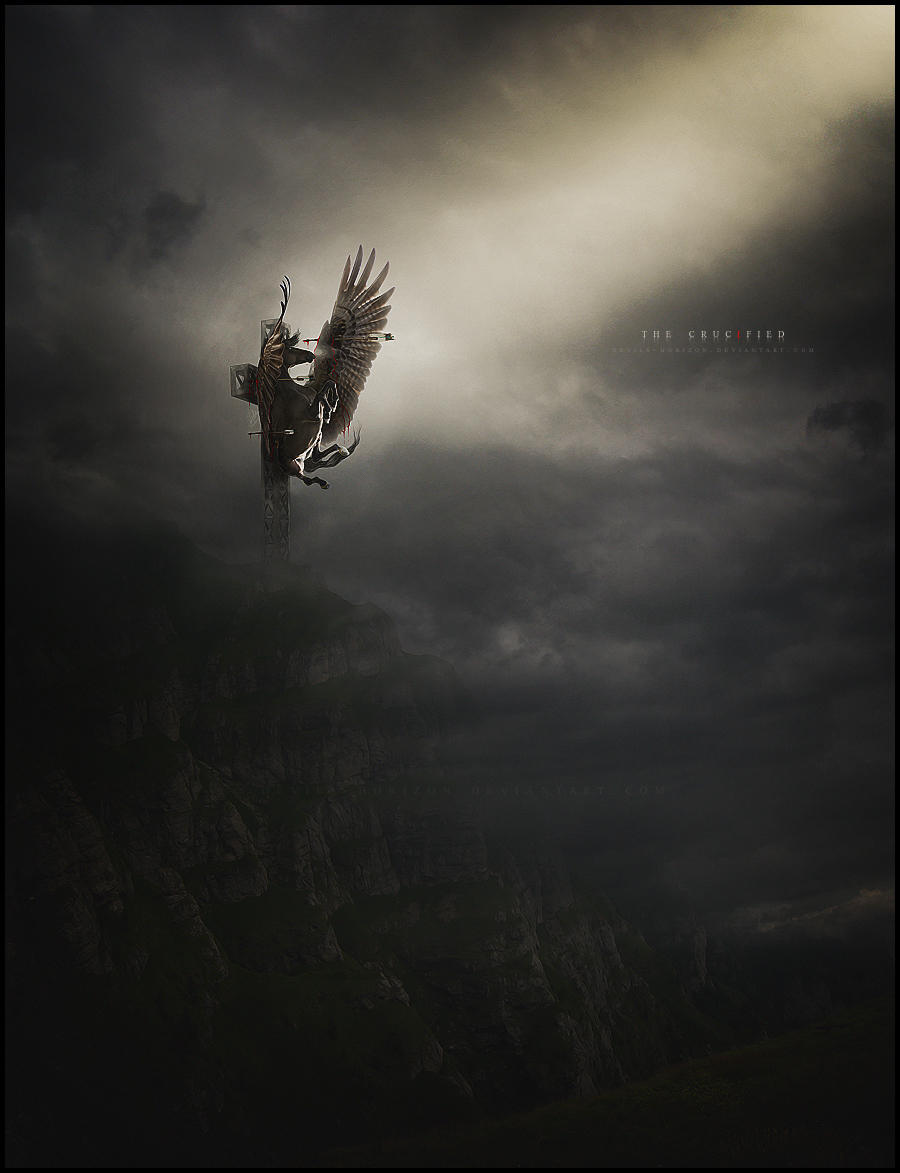 Watch

» » the crucified..


".."
Musical Inspiration ;;
~~don't recall~~

Behind This Image;;
So some of you may remember this piece, some of you may not, either way I am resubmitting it as I love it too much for it to sit around on my desktop growing stagnant mold! I don't remember what was written in the description before so I have no hope of writing up anything like what I had in mind for it when it was first created.

I just hope that no offence is held. I am Christian. <3

**Also, just to clarify, so I don't have to take it down again, there is NO blood on the horse.... it is only on the wings! Use your eyes before you use your mouth to bitch at me when you can clearly see (in the upclose details) that the horse has NO blood on it!

Upclose details:






PLEASE;; NO CRITIQUES OR NIT-PICKING WANTED! Nit-Pick or Crit and your comment will be hidden! Don't bitch or complain to me because you didn't read!
I M P O R T A N T
So that you can view my artwork the way that I created it in its full colour and shades, please check your monitors settings; and that you can see all the gradients of colours on this test >> [link] - thank you




---

Credits;;
Photomanipulation copyrighted to devils-horizon. All rights reserved, 2011.
Horse: *venomxbaby
Wings: A J Baxter @ Flickr
Clouds: ~archetype-stock
Mountain & Metal Cross: Radu Privantu @ Flickr
Arrows: ~Artemis-Stock
Everything Else: meticulously hand painted by *devils-horizon
Program: Adobe Photoshop CS5
Tablet: Wacom Graphire4 A6 Tablet
Copyright Notice;;
IMPORTANT © COPYRIGHT NOTICE
The work contained in my gallery is copyrighted ©2005-2011 Vicki Clarke. devils-horizon at deviantart.com All rights reserved. My work may not be reproduced, copied, edited, published, transmitted or uploaded in any way without my written permission. My work does not belong to the public domain. If you have doubts about this matter email me at velvet_mountains@hotmail.com