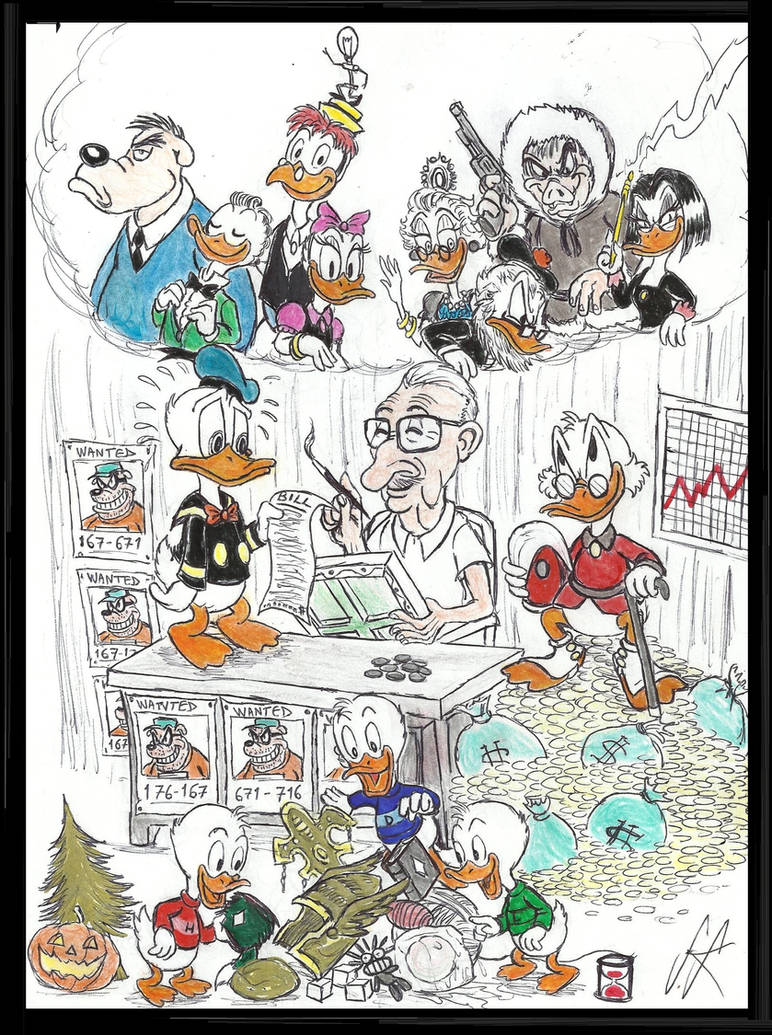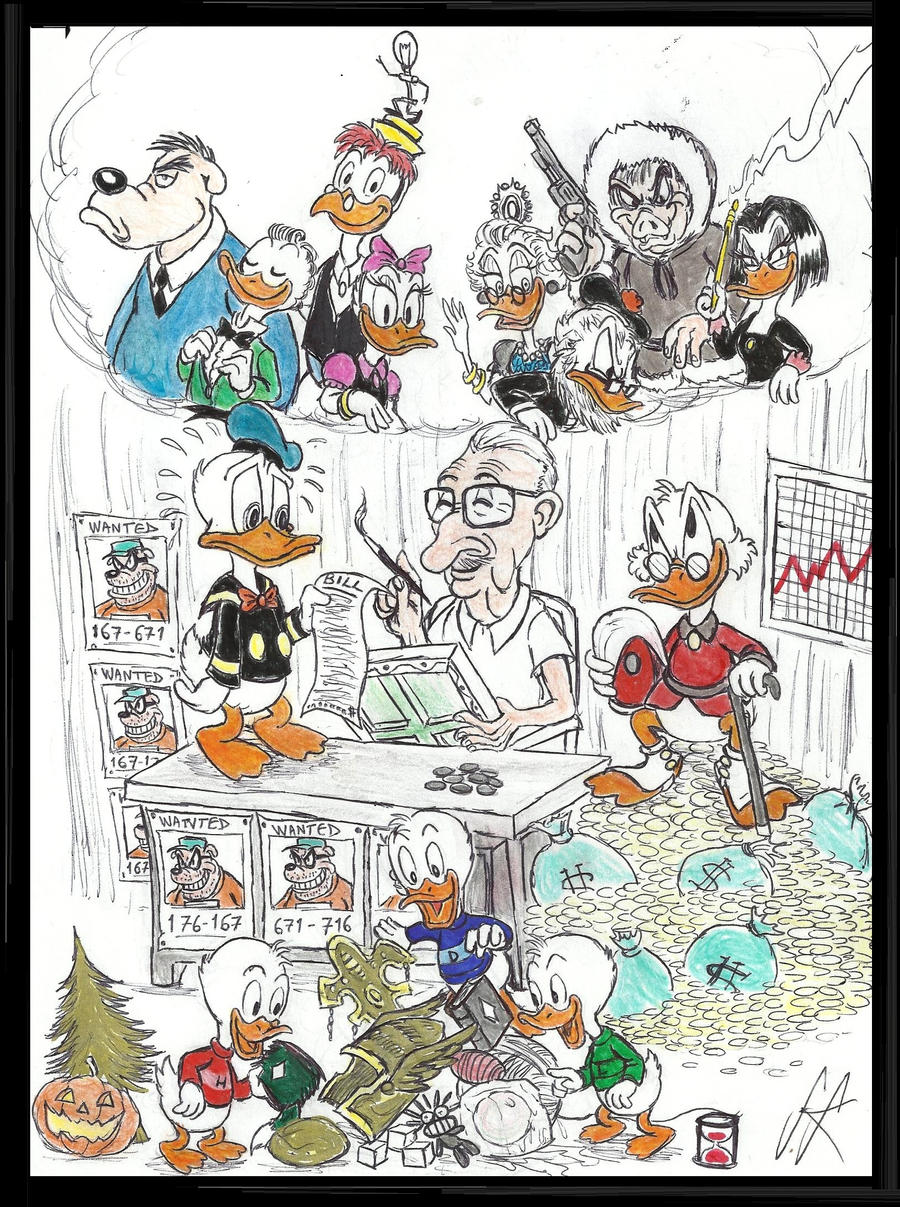 Watch
"I always felt myself to be an unlucky person like Donald, who is a victim of so many circumstances. But there isn't a person in the United States who couldn't identify with him. He is everything, he is everybody; he makes the same mistakes that we all make."
"I read some of my stories recently and thought, 'How in the hell did I get away with that?' I had some really raw cynicism in some of them"
"I enjoyed working with the duck because I could knock him around, have him get hurt – I could let him fall off cliffs. It was lots of fun with Donald. With Mickey it would have been kind of dangerous, because Mickey always had to be right. With the duck I had a comedian that I could treat badly and who I could make fun of."
Carl Barks (March 27, 1901 – August 25, 2000) was a Disney writer and artist who made comics that perfected the Disney Ducks Comic Universe from 1942 to 1966. He was known as the Good Duck Artist by the readers for much of this time due to a Disney company rule which forbade the comic authors' names from being featured in their magazines (Yet those are the people I rever more than the more famous ones XD )
Barks created great characters such as Scrooge McDuck, Gladstone Gander, Gyro Gearloose, the Beagle Boys, Flintheart Glomgold (who Don Rosa actually prefered XD ), Magica De Spell and many others, as well as setting in stone the base geography of the city of Duckburg, making it a world with a life of its own. His stories brought in the treasure hunt plot and wacky lost civilisation discovery to Duck comics and inspired a generation of people (such as George Lucas, Steven Spielberg, Osamu Tezuka, Don Rosa and the writers of DuckTales) to replicate the thrill of adventure. He's also the man who took the present aspects in Donald Duck's character (especially in Jack King's cartoons ! He deserves much more respect than he gets )and stretched them to their apex adding an adventurous side to the duck as well as a vivid , deep and variable personality making him THE most flexible character EVER in all of Disney's library. He also took the cast that the great Al Taliaferro created (namely Daisy, Gus and the nephews) and expanded their dimensions and range as well ; Huey , Dewey and Louie coulde be bratty as much as they were wise and Daisy is just as good as Jack King's version .
Of course the duck maestro would inspire a lot of talented geniuses to explore this world of anthropomorphic such as Keno Don Rosa , Romano Scarpa, Marco Rota, Tony Strobl, Vicar, Daan Jippes, William Van Horn and Fecchi . And yes the ducks in general have a freaking huge impact on me ...
Now if this impressed you , remember what I said here
[link]
AND BY GOD ! IT AIN'T OVER ! Next Disney post will be about the genius man who proved both Barks and Don Rosa wrong about one particular mouse and his dog man... man dog friend , and the next post will be about a man a lot of you have been waiting to see here .
In the meantime Here is a little game , try to find the references to Barks stories in this picture ...