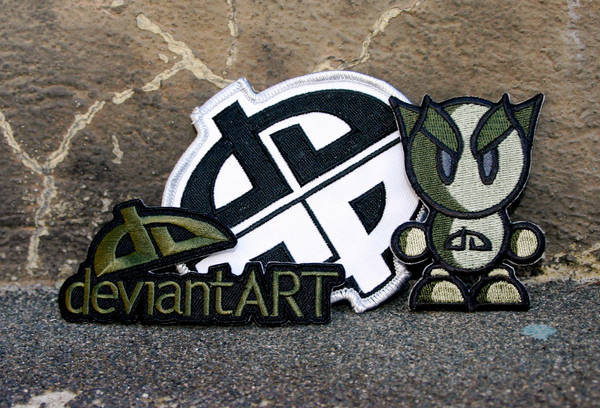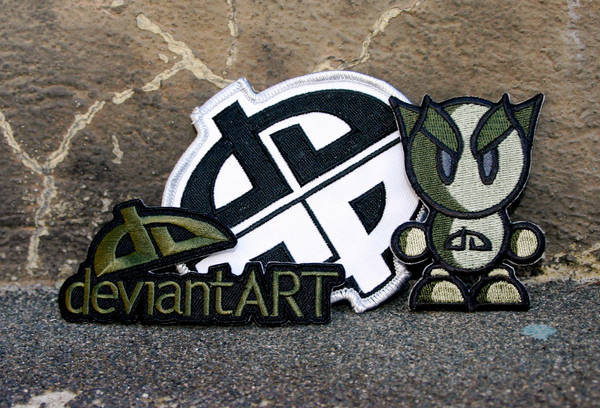 Watch
Our first installment of devWEAR 'Do It Yourself' fashion, a three-pack of deviantART patches! No need for suggestions because you're all creative, right?

To attach them, Pre-heat iron to hottest tempature setting. Position your patch on desired area and cover it with a thin pressing cloth. Without using steam, press straight down for 30-40 seconds with constant pressure, then turn the garment inside out and repeat. Thats it! Please don't burn down your house in the process.

You could sew them on as well for an even cooler look. Try it!