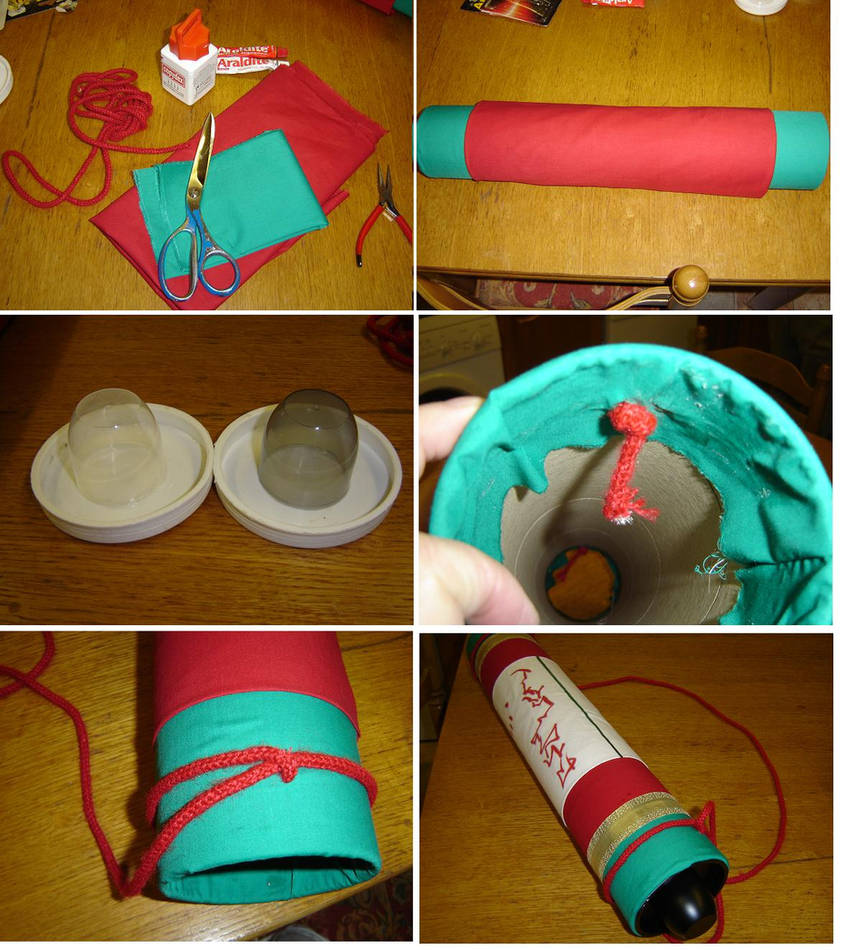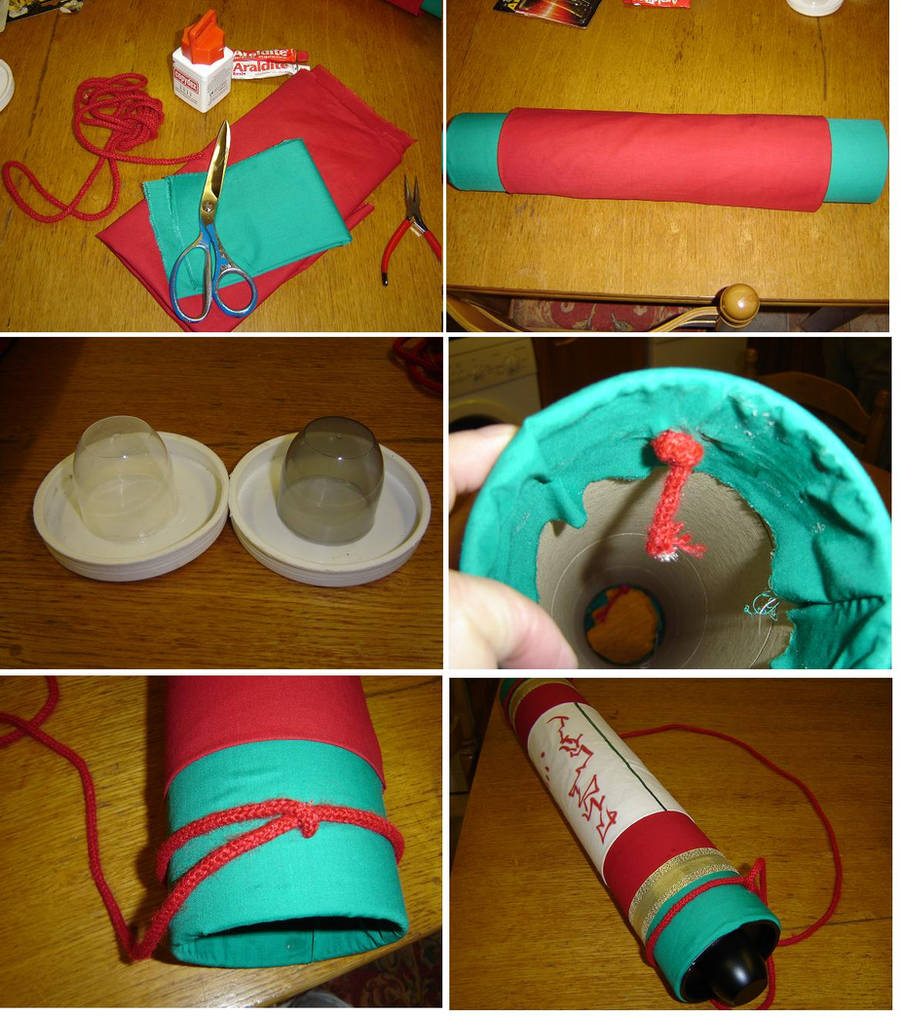 Watch
This is how I made Jiraiya's scroll. I hope you like it.....

I used a large cardboard postal tube with plastic end-caps,
red, white & green fabric, red cord, scraps of gold ribbon, 2 aerosol lids, black spray paint, red felt pen, Araldite and Copydex. (I also use a sewing machine but you could do it by hand).

Cover the cardboard tube by sewing the material into tight fitting tubes, green one covers the whole tube, red one covers the middle (see photo).
Tuck the excess inside the tube and fix with a small amount of Copydex. (see photo)

Tie the red cord round the tube and thread through a hole (you pierced earlier!) in the cardboard tube. (see photo) I knotted the end inside, it just looked neater.

To make the black knobs on each side, stick the aerosol caps onto the end caps with Araldite (You could screw small blocks of wood inside the aerosol caps and screw them to the plastic end-cap to make it stronger), then spray black. The caps will need to be pushed into the tubes when dry, this is a little tight so be careful not to break the Aradlite.

Next I made the white part, I measured the size and worked out where the writing should go (allow for seams and edges). Then I hand stitched it over the tube in the middle.

Finally I put gold ribbon over the rough raw edges to tidy it all up. (Jiraiya apparently likes bright colours so I thought he would like the gold!!) (see photo)

I know it's not huge, but it's big enough when you are struggling round MCM Expo!!

YAY!!! JIRAIYA!May he rest in peace.
Reply

i think i may do this for my boyfriend... seeing that he is cosplaying as Jiraiya... it's going to be a surprise i really hope he likes it

Reply

I'm not a cosplayer, but i think it would be really cool to make Jiraiya's scroll
Reply

Really Good!!!! -w- i like it!!!
Reply

awesome im cosplaying jiraiya for anime north next month and I'm trying to figure out how to make the scroll this was realy helpfull!!! thanks!
Reply