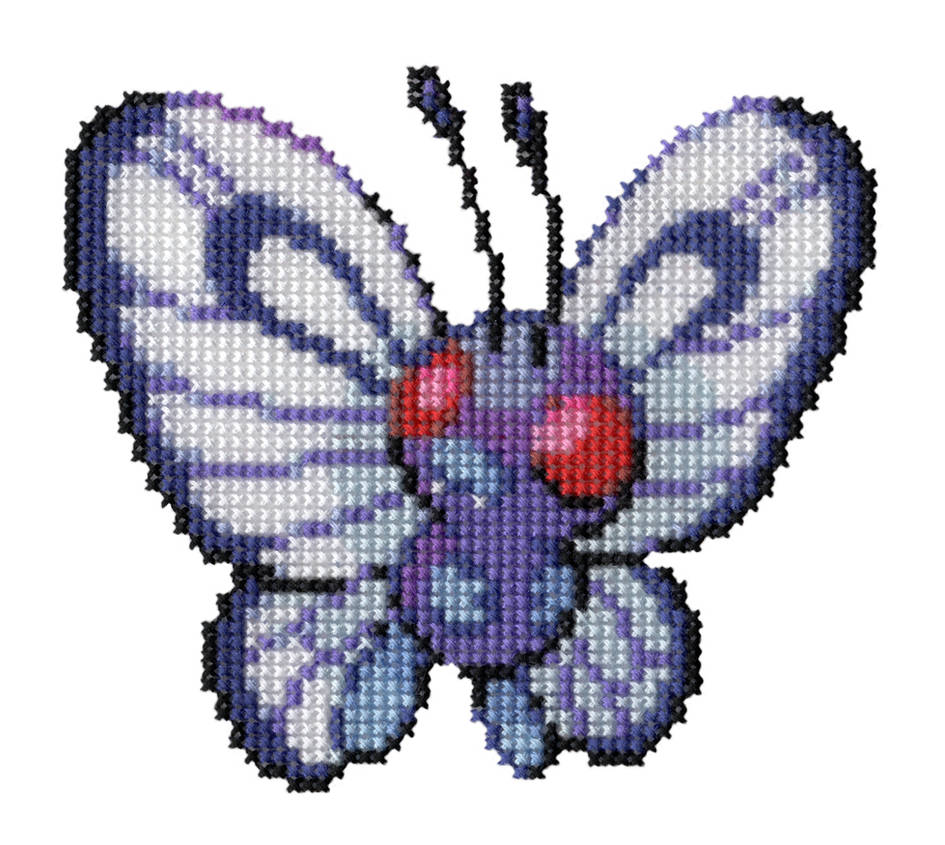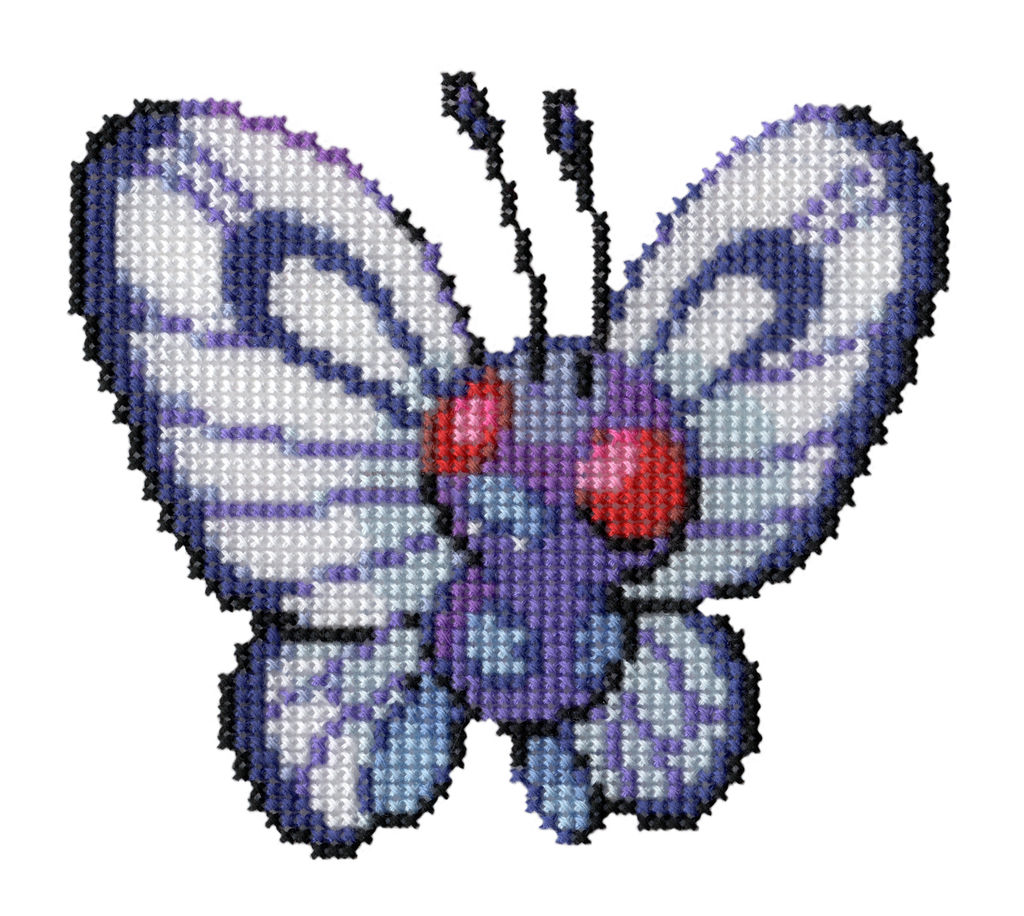 Watch
Species: Butterfly Pokemon
Type: Bug/Flying
Ability: Compound Eyes, Tinted Lens
Height: 3'07" / 1.1m
Weight: 70.5Ibs / 32kg

Diamond/Pearl/Platinum Sprite

Butterfree is an insect-like Pokémon appearing as a large butterfly. Butterfree has a large purple body with light blue limbs and a nose with very small fangs. Its eyes are quite large in proportion to its head and are a red color. Butterfree's large wings simply appear as black and white butterfly wings. The gender difference is the female has purple on the bottom of its wings and the male doesn't.


It has a superior ability to search for delicious honey from flowers. It can seek, extract, and carry honey from flowers blooming over six miles away.
It does this every day, and rubs honey onto the hairs on its legs to carry it back to its nest. Its wings, covered with poisonous powders, can repel water. This allows it to fly in even the heaviest rain. In battle, it flaps its wings at high speed, releasing its highly toxic dust into the air.
pokemon.wikia.com/wiki/Butterf…
Pattern made by

and can be found here:
www.birdiestitching.com/?s=but…
Pokemon belongs to Nintendo
If you like Pokemon, check out some of my other sprites: