I had the great pleasure of chatting with the very talented and beautiful *MordsithCara a few days ago. Her name is Chelsea and she's been gracing the pages of dA for 8 years running. I've been watching Chelsea with some interest over the past couple year especially, knowing her look would take-off and inspire others. Since only last summer, the sheer amount of imagery she's posted only demonstrates the dramatic increase in her modeling and creativity abilities. For that reason, I got up the courage to ask her for a short interview, and here it is! By the way, You can read more about Chelsea on dA (look for *MordsithCara) and at the links below. If you're a photog looking for an experienced and talented subject, catch her when she comes to your town. (She regularly posts her travel schedule.)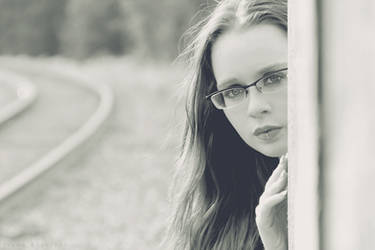 devGurls (dG) always starts with the soft question (or maybe that's "soft-drink" question):
dG: "I'm drinking a cold Coca-Cola - what are you drinking?"
*MordsithCara: "One of those Starbucks Refreshers drinks. There's nothing else in the house, lol."
dG: "How did you arrive at your screen name 'MordsithCara?'"
*MordsithCara: "Mord-sith Cara is a character in my favorite book series (the "Sword Of Truth" series by Terry Goodkind) and I was given it as a nickname when I was 13 years old. It kind of caught on and just stuck.

She's a super badass, and still my favorite character, so it works. And I finally got to cosplay her!"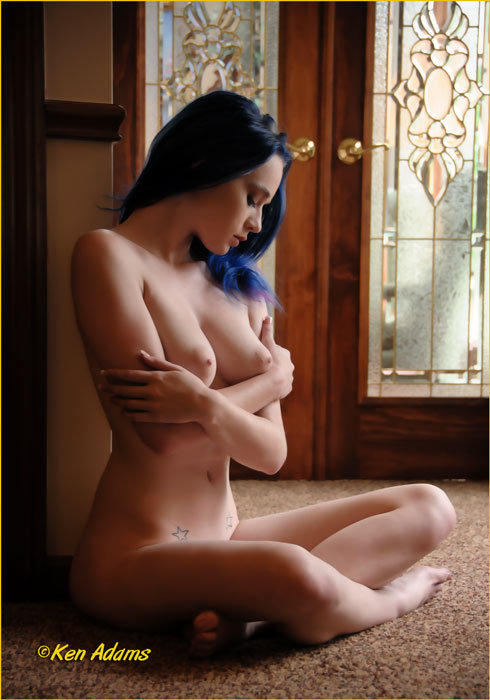 dG "You're based here in the States - What other exotic places have you traveled to? Where do you NEED to go at least once in your life?"
*MordsithCara: "I've never left the US, so I don't feel like I've been to anywhere really exotic, but I'd love to. I absolutely must go to Germany at least once! I've heard they have amazing food."
dG: "When did you first have your photo taken, and why? Were you approached, or was it something you pursued?"
*MordsithCara: "For a photoshoot? A friend of mine was a makeup artist and needed to update her portfolio, so she approached me about it. Her parents were professional photographers, so she had it easy as far as organizing it. After that I just kept getting approached by friends that had seen the shots and were taking photography classes and needed models for assignments. Then I was approached by professionals. At that point I realized it was something I had a passion for so I decided to dive right in."
dG: "How did modeling make you feel, how did that change you as a creative person? How long have you been modeling?"
*MordsithCara: It made me feel good because it was something I really enjoyed and it was fun. It didn't really change me because I've always been very creative. I've been modelling for about 3.5 years.
dG: "What is the MordsithCara 'look?' Where did the tats come from? Which is your favorite?"
*MordsithCara: I guess my trademark look at this point is my blue and purple hair, star tattoos, and lip ring. My tattoos all have different meanings, but my favorite ones are the birds on the back of my legs that I got in honor/memory of my grandmothers.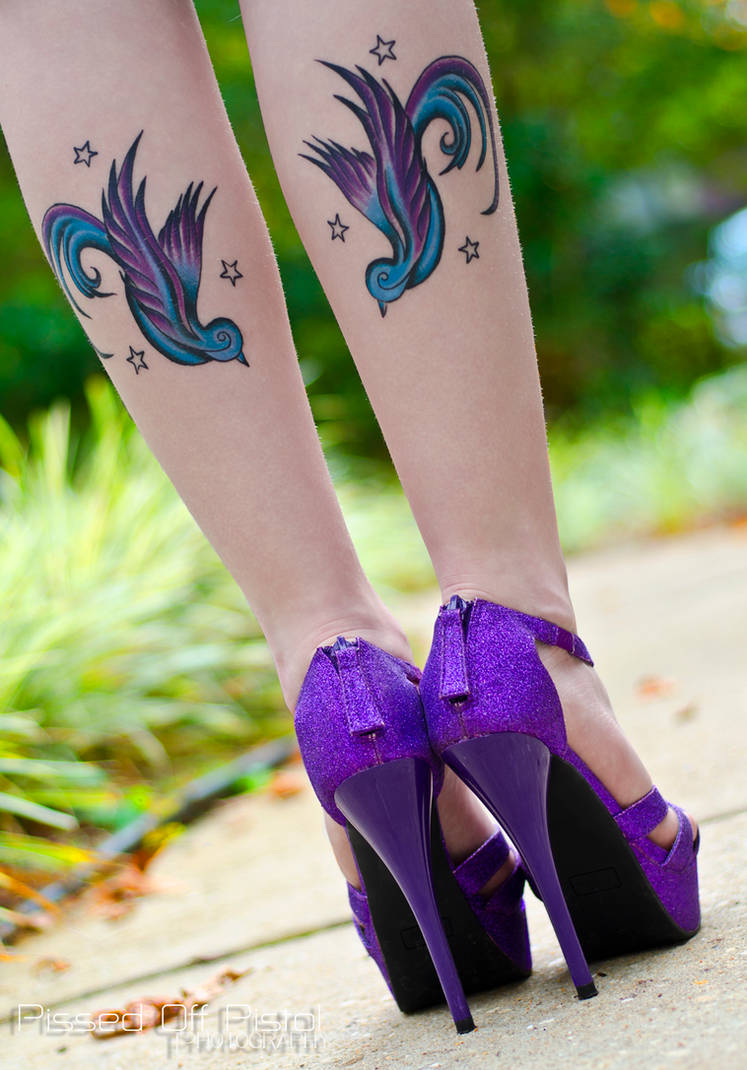 dG: "Your look has attracted a lot of attention just in the past year - what are you expressing, what emotions come up to the surface while you're posing? "
*MordsithCara: "It depends on what I'm shooting. Each shoot requires different emotions and expressions while posing to bring the photographer's vision to life."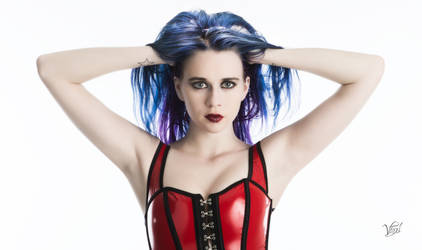 dG: "You and your look and your abilties have greatly improved just over the past year - what are some of the next challenges for Chelsea?"
*MordsithCara: "I'm not sure. I just try to take each challenge as it comes and face it head on."
dG: "What inspires your ideas? Why do you go for certain locations? Who are you doing this for?"
*MordsithCara: "I draw inspiration from all kinds of things, too many to name here. As far as locations, that's very rarely up to me. I shoot where the photographer wants me to. I model for photographers and traditional artists of all skill levels."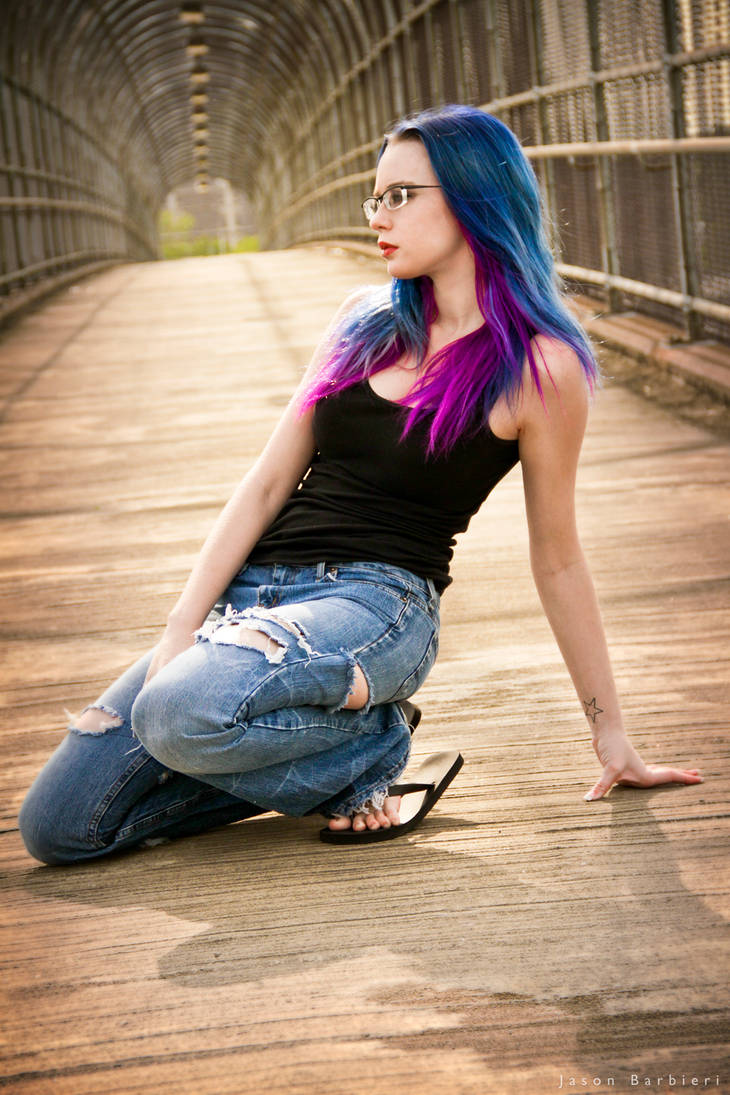 dG: "What are you wearing now? The jeans in your most recent shoot are fantastic! Maybe pajamas and spiked boots? LOL! What do you try and express in your wardrobe when you go outside every day? Is there a 'casual' or 'dressy' Chelsea outside of dA?"
*MordsithCara: "I'm currently wearing a floor-length black skirt and a black tank top. I don't try to express anything when I get dressed. I just wear what I think is comfortable and what I like. I generally wear the same clothing you see me wear in my shoots."
dG: "What kind of photographer can bring out the best "MordsithCara?" Do you have a favorite photo or set (of yourself)? Do you have a favorite photo or set that you worked on from behind/beside the camera?"
*MordsithCara: "I really like working with photographers that value the work of not only the model, but also the rest of the team. Having good chemistry between the photographer, model, makeup artist, hair stylist, and anyone else is the key to creating great images. I also really love photographers that understand that I do know what I'm doing and they don't need to micromanage me. I don't have a favorite photo or set of me or that I've worked on beside/behind the camera."
dG: "What do you see yourself doing next summer (2014)? How about in five summers? What do you feel you must achieve before you feel a sense of completeness?"
*MordsithCara: "Next summer I will be doing a cross-country trip to facilitate my move from Florida to San Francisco.

Five summers from now I will be running a studio with my fiance, shooting, and modelling. I already feel like I've found everything I need to be complete, I just need to keep doing what makes me happy."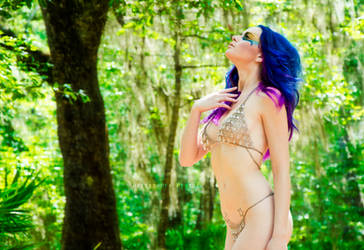 dG: "You're a Saggitarius - I hear that Sag's are good in business. Would you say you have good business sense? And what about your spirituality - what/who guides you?"
*MordsithCara: "I have a great business sense. My mom is a business woman and taught me from a young age. I cannot thank her enough for that. I guide myself in most things."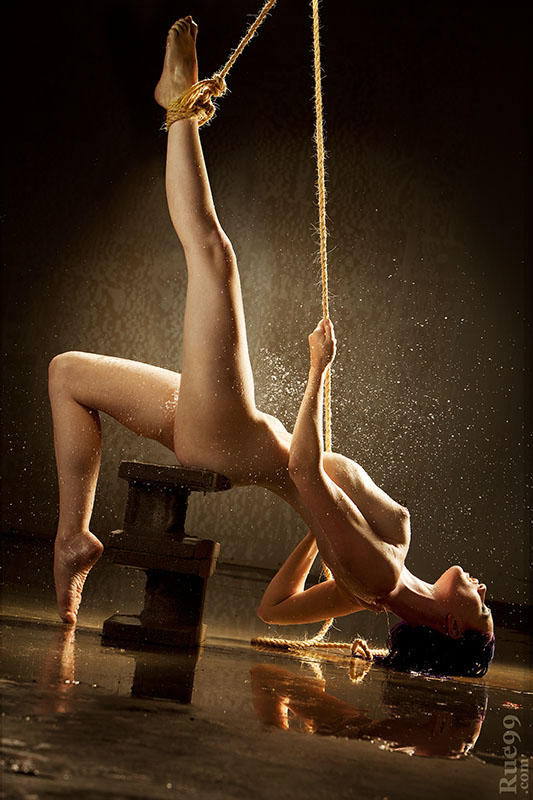 dG: "Finally, there are plenty of admirers who want to know if you're in a romantic situation - how do you feel having so many men (and women) ask for your affection?"
*MordsithCara: "Most of my followers know that I am happy engaged, especially since it's not something I try to hide and my fiance is the photographer I shoot with the most ( shenpsyco.deviantart.com ). I don't really feel anything about it. It's been a part of my life since I was 12, so it's just something that happens."

Chelsea is officially our favorite
#devGurl



- Thank You for the chat MordsithCara!