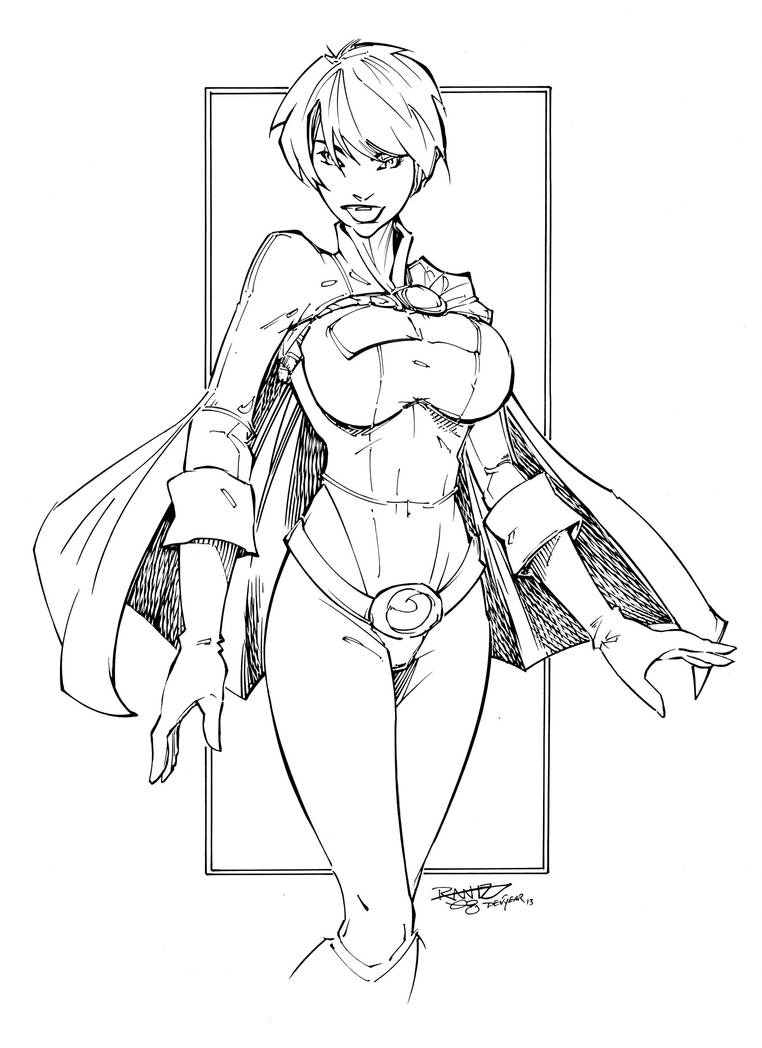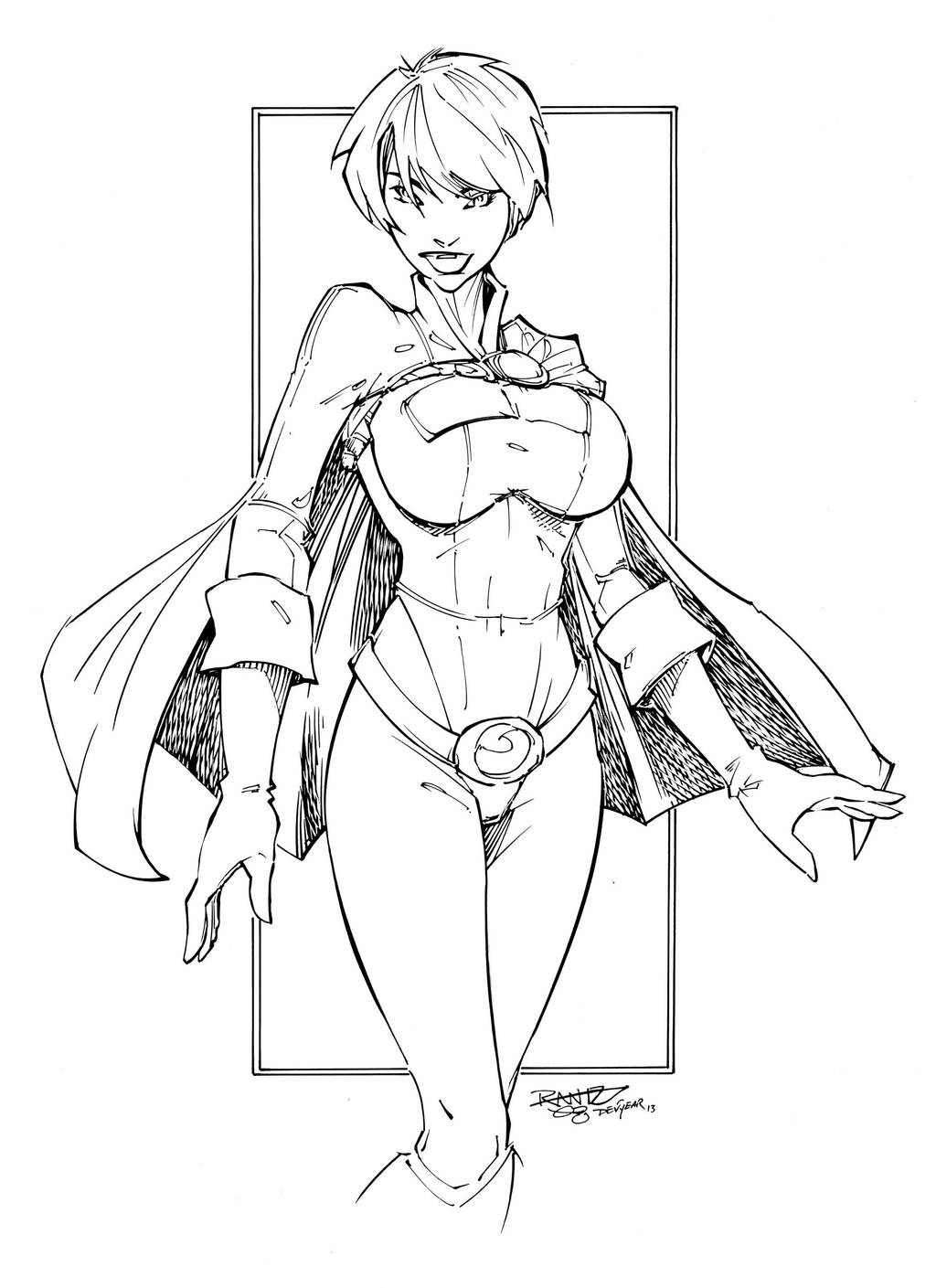 Watch

Randy uploaded this sketch a few years ago, and I love Power Girl and Randy's lines!
Been inking all day and most of this weekend...something I haven't had time to do for awhile, so am happy

This was another fast ink...about an hour and a half...thats how I work on sketches I suppose...hope you dig it nonetheless. Used a .1 micron for layouts and then a .8 for weight and extras!
Download for 300dpi *Please read my terms of use* Thanks!
PG of another flavor here...



Wow you used microns for this!? When I do, it always looks so flat when I erase the pencils. How did you get it to look so dynamic?
Reply

Yes! Well, the basic rule of inking is to adjust line weight according to what you are trying to define. A single .1 micron stroke is pretty flat...so depending on which area I am inking I do add more weight. It takes more than a single stroke.
Reply

Love this one here. Very cool! Working on some colors.
Reply

Reply

This is nice work. Awesome upload.
Reply

*waves watch* Ebas reloaded pic... Ebas reloaded piiiiiic....
Reply