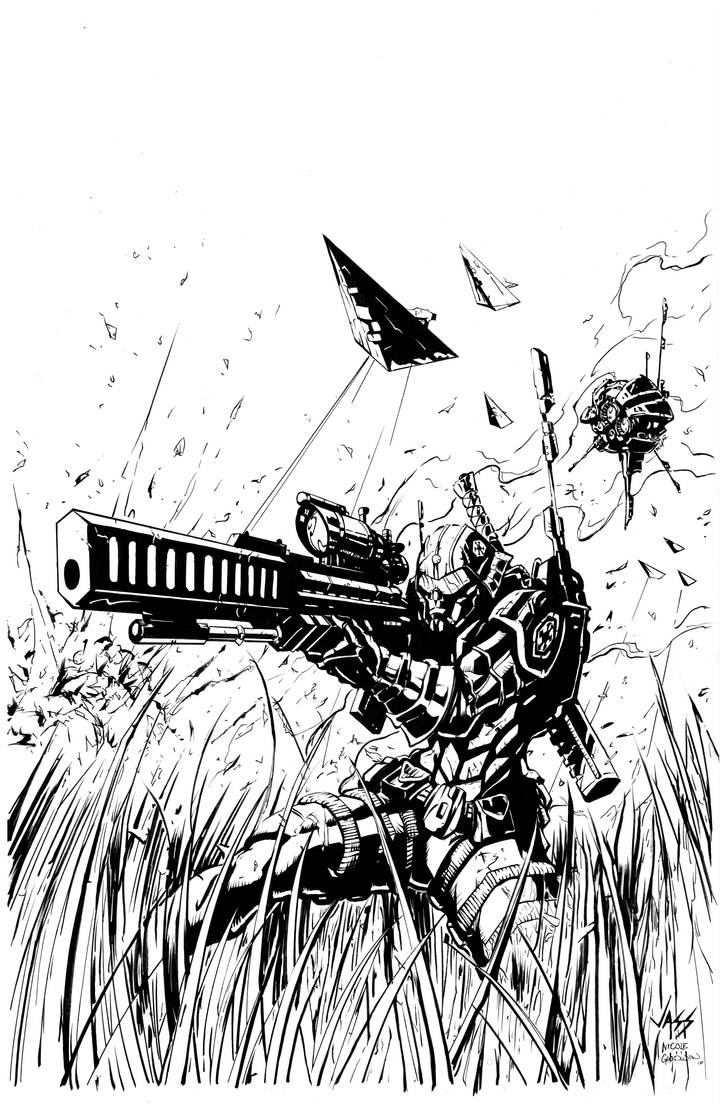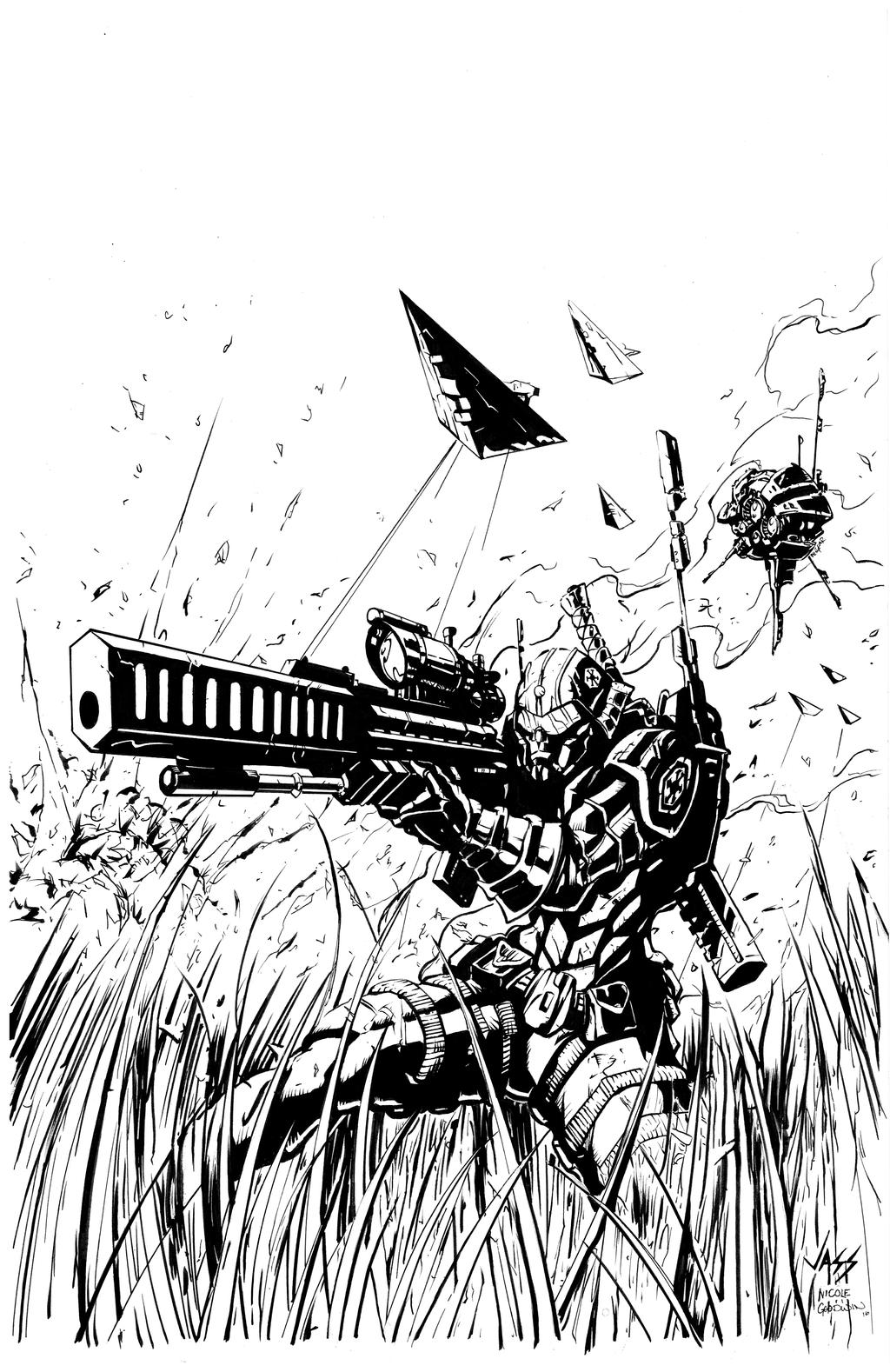 Watch
VASS-comics
made the very cool lineart of this one a few years back...
Another Special guest appearance inks by my daughter, Nicole! I should make her an account on DA here soon

I'm always impressed and proud to see her complete pages... (I gave her some tips and did ink the probe thing on the right)
So, again, my daughter inked this one, so, I will pass on the comments to her.
Colorists can download for 300dpi *Please read and follw my terms of use* Thanks!

Love the long shot down the rifle good work
Reply

Reply

Awesome work!

Reply

Wow! She's done a awesome job those inks.
Reply

Reply

Really great work you and your daughter are really goooood inkers.
I was curious whats some the pens ya use because some of your pics ya have what looks like a brush pen in one and in a another ya have a micron?

Reply

Hey, thank you!
I do use microns and Pentel brush pens pretty much through the whole inking process

Reply

Really awesome inks, Nicole! Looks like your father artwork style, very detailed in all parts. Great job with rifle, explosion and the particles. Of course the agent and the droid looks awesome.

Keep the great job, looks very profesional.
Congratulations James, your daughter has a great talent.

Reply