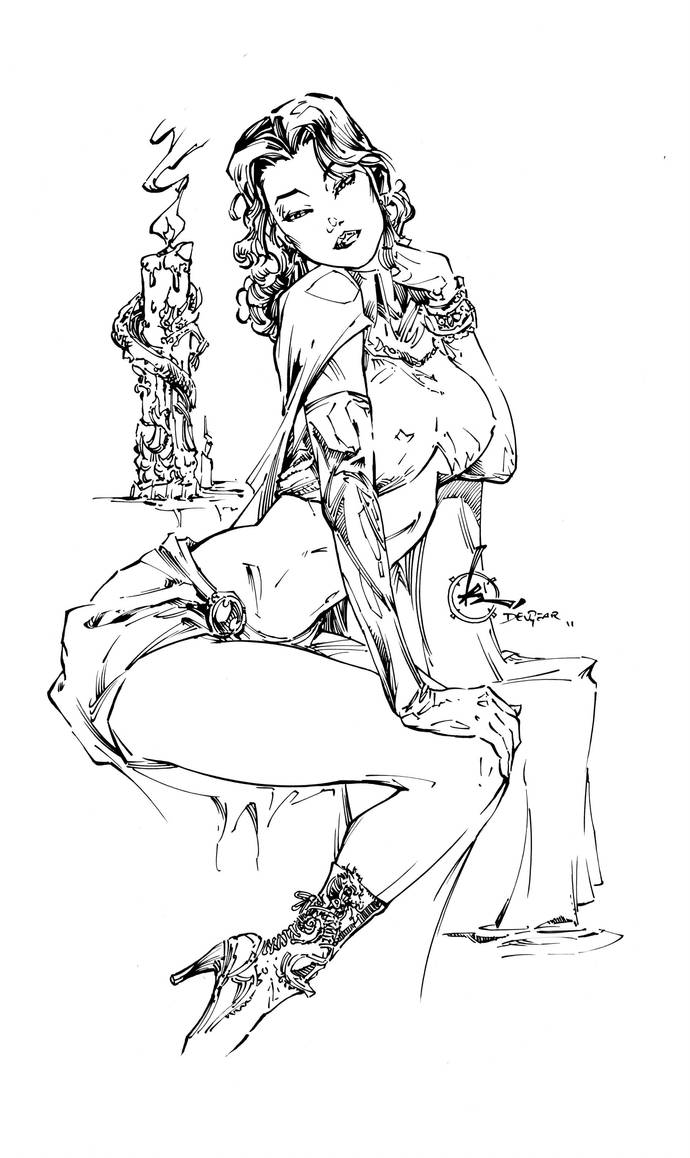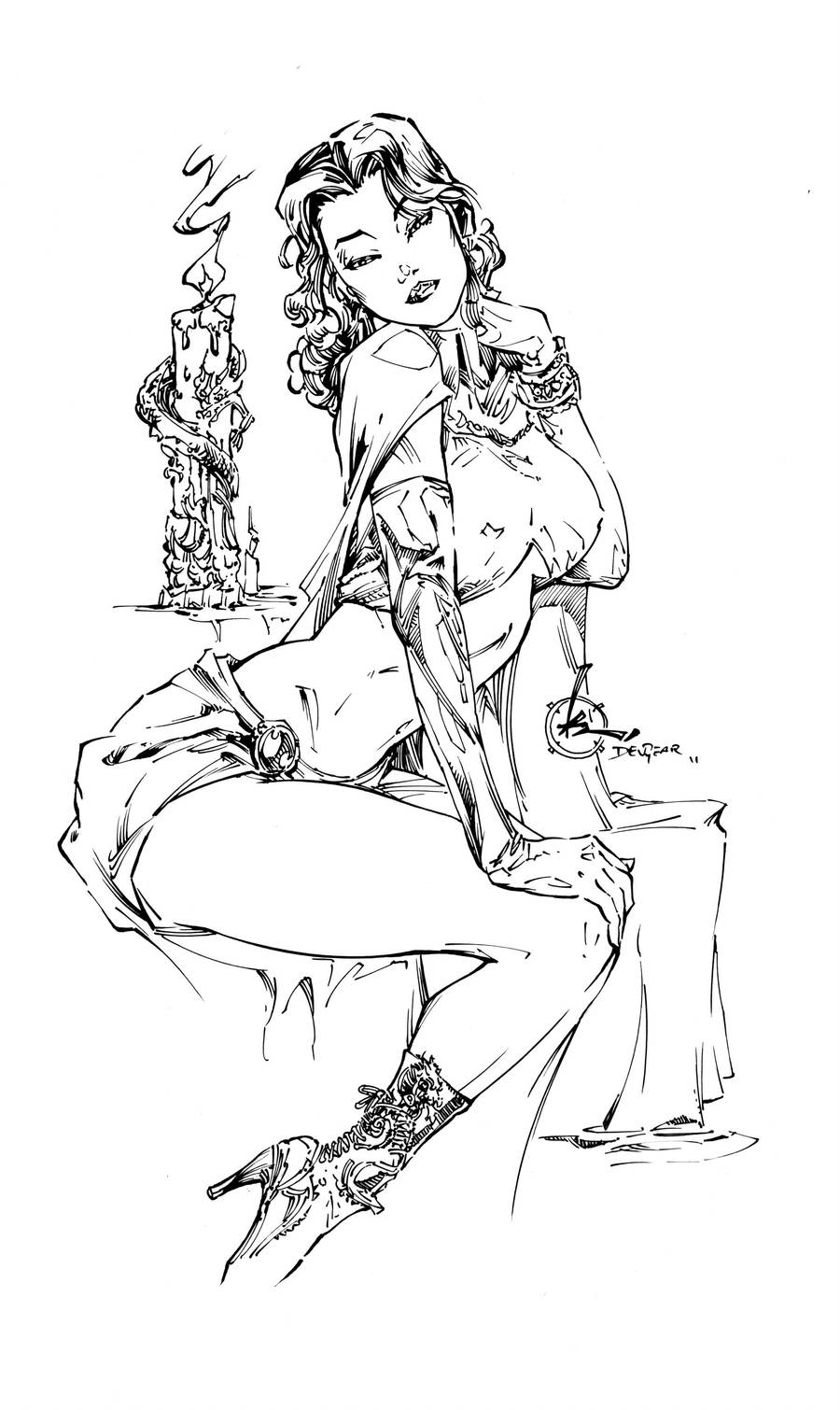 Watch
As most may know, I absolutely love Kenneth Rocafort's art...he probably was the biggest influence in shaping my inking.
I have learned a lot since I started down this road...so am interested in revisiting previous work I have done. I always have enjoyed this one. It is available on his blog...
I had inked this a year ago with a crowquill here:
The first time it was a 30min ink, this time around it was about 45min. with a .3 Staedtler pen and brush for weight.
This was the last of my good pens, but it was still pretty mashed up, so the thinner lines I was hoping to create still ended up a bit thick.
It was never up for hi-res, so this version is!
Download for 300dpi *Please read my terms of use* Thanks!
She is begging for someone to color her!