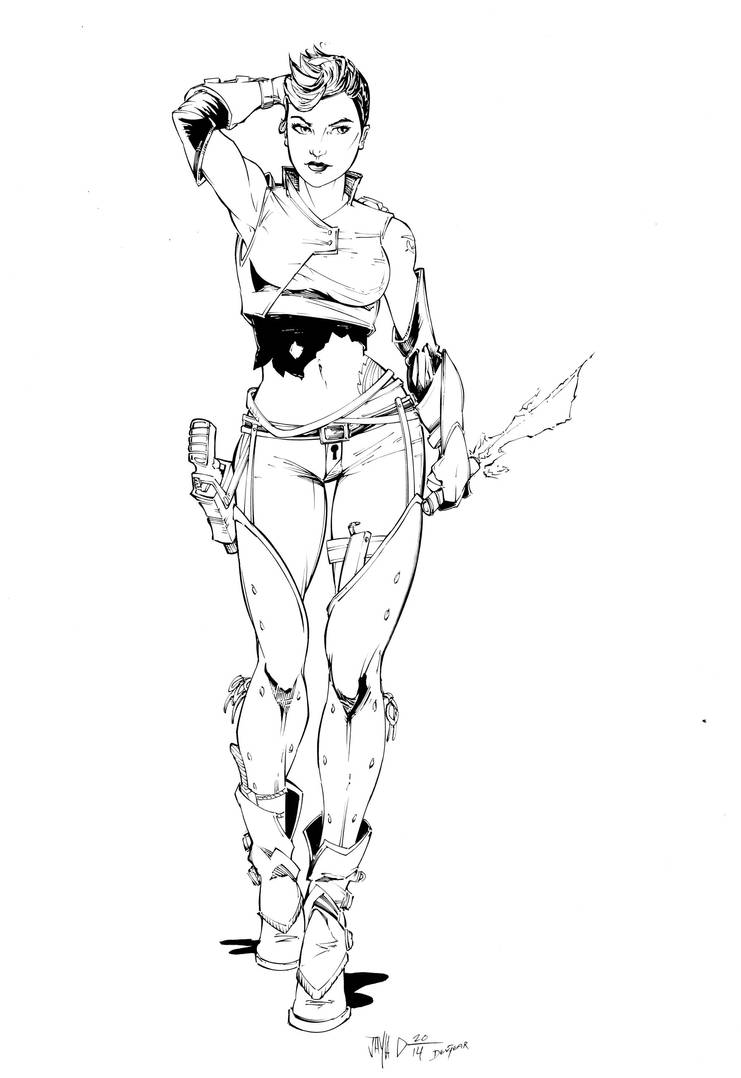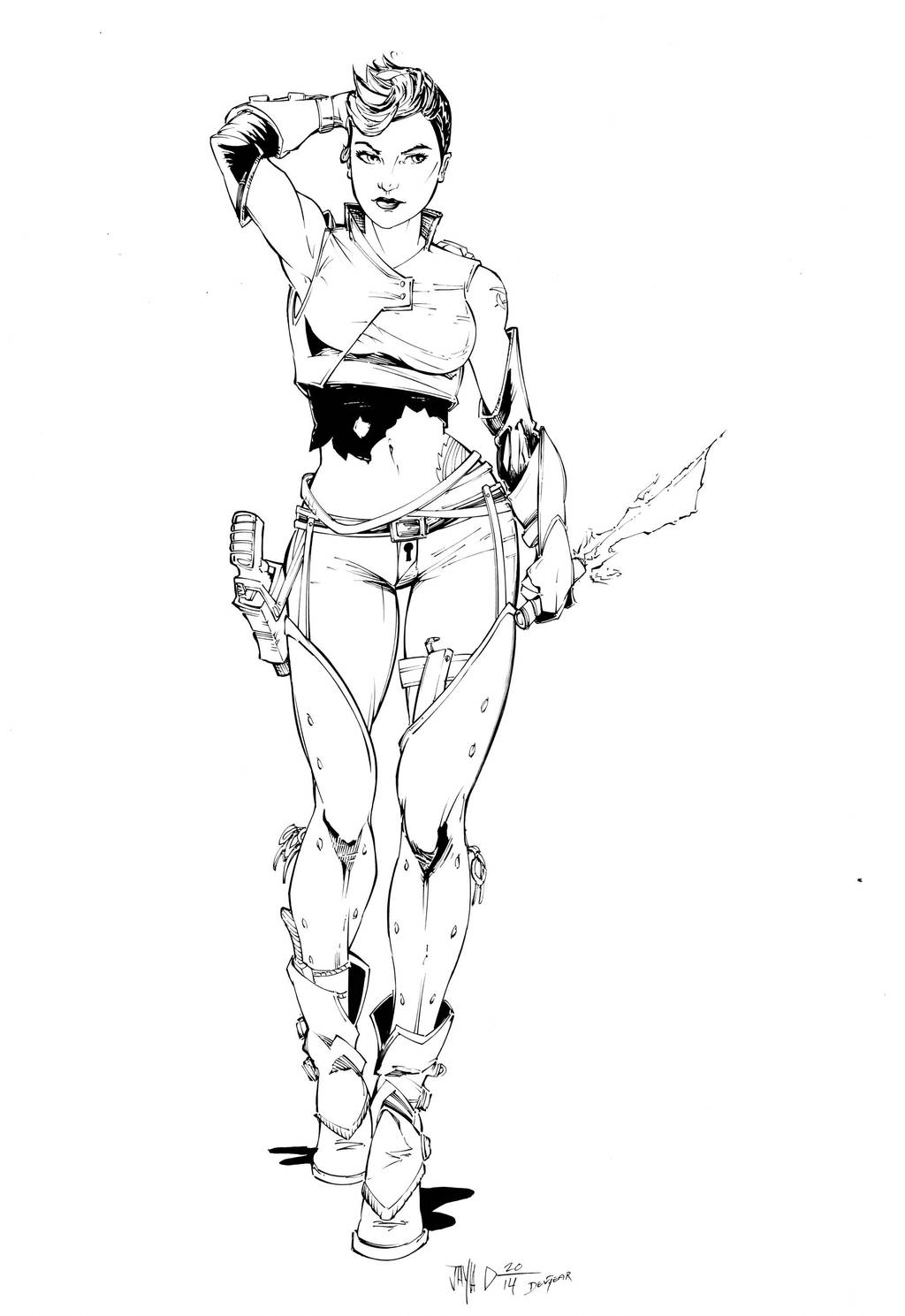 Watch
I always l always love to see Jay's art
Harpokrates
He made the character design of a bounty hunter for Sam
seggleston
Worked on this pretty fast, but enjoyed it very much

Her hair didn't come out the way I wanted, as well as things I forgot to get back on and adjust, lol.

Download for 300dpi *Please read and follow my terms of use* Thanks!
Jay's lines here:
More inks over Jay...

Good Attitude and Style!!

Reply

Reply

Nice. I like the attitude this character has!
Reply

nice

Reply

Great work! It's always a treat to see your inks!
And I happen to be working on page 3 of this comic right now

Reply

Thanks Jay! It's always fun to get some inks on you

Great lineart!
Look forward to seeing what you do!
Reply

Nice! Those inks are gorgeous, good job!

Reply

Reply

Reply